SOLD OUT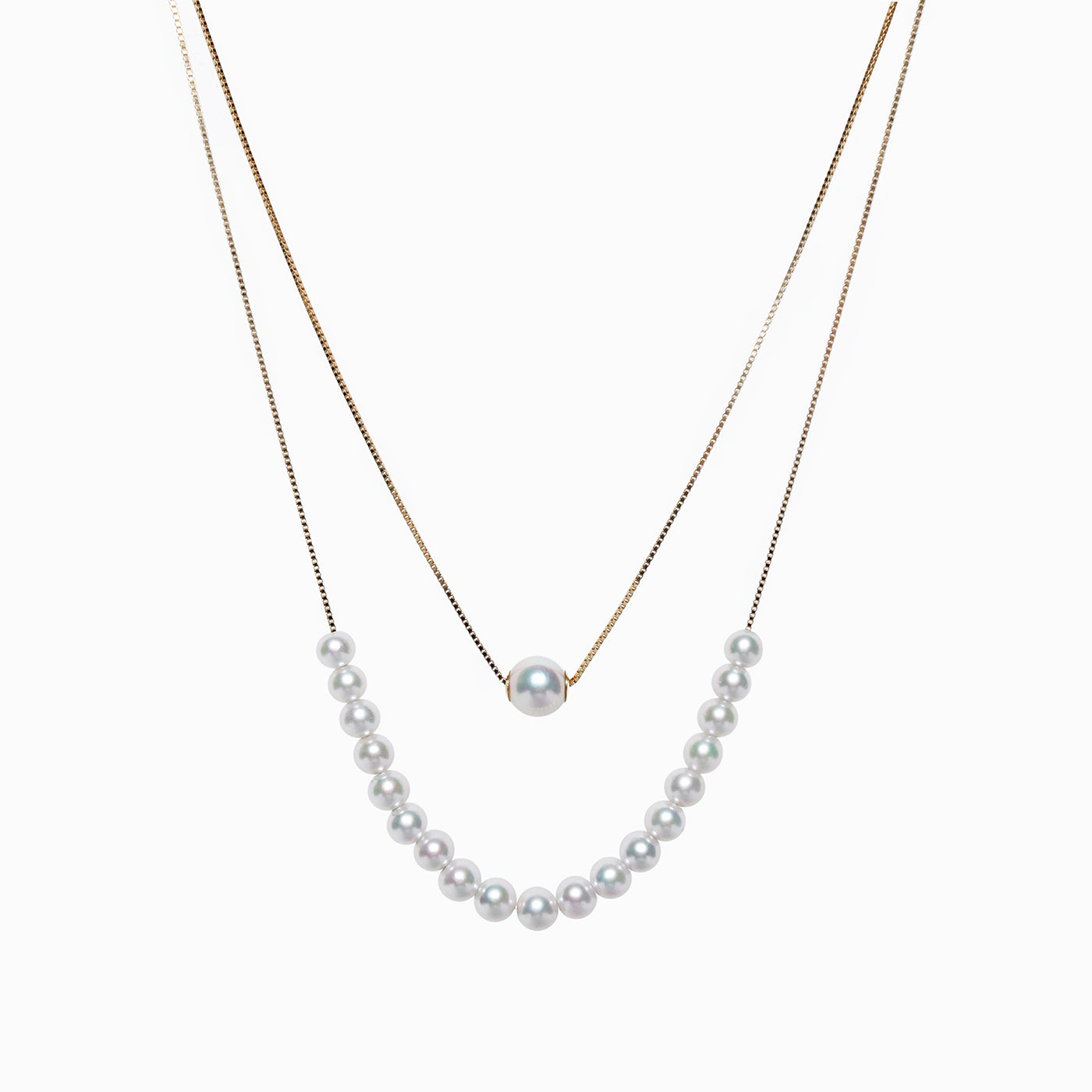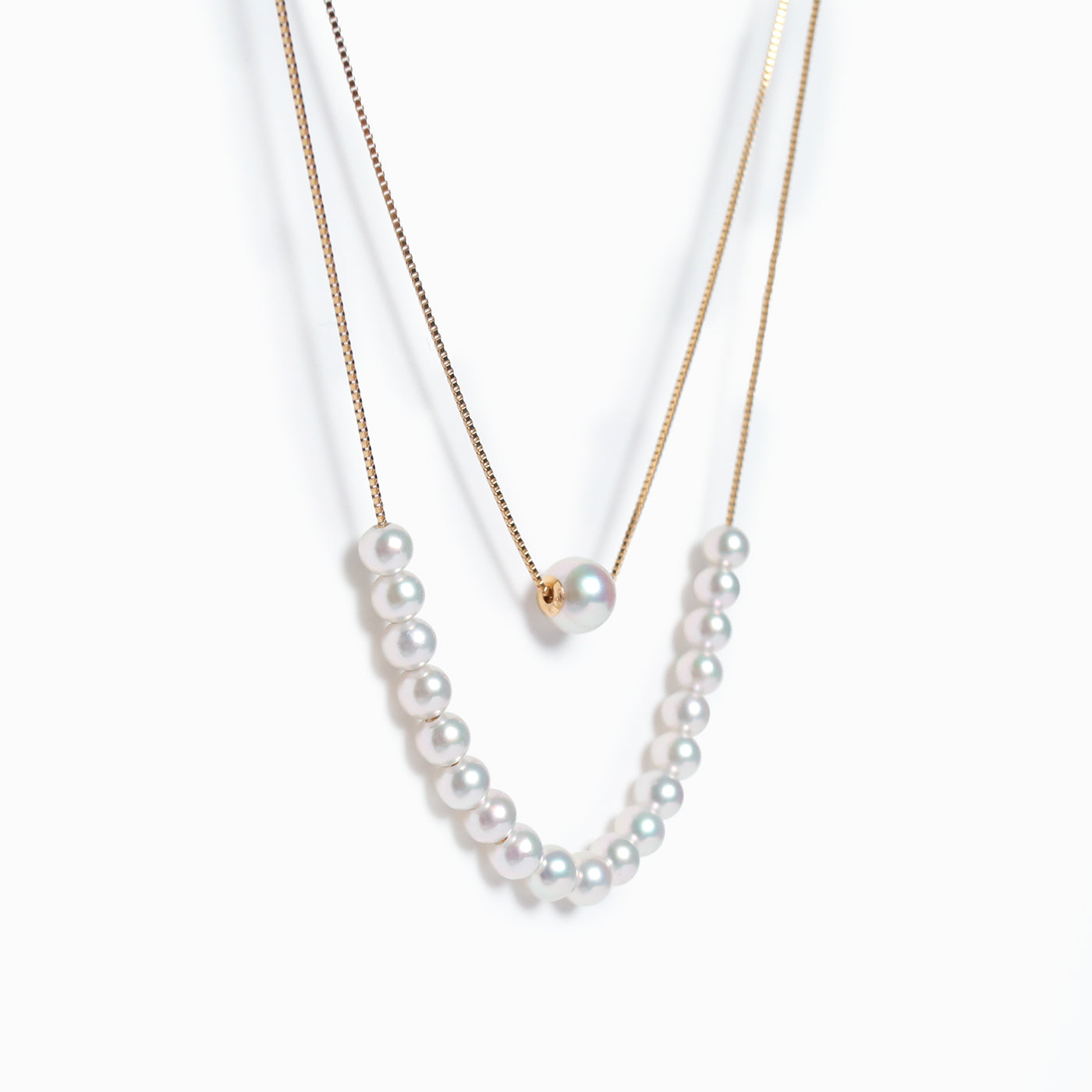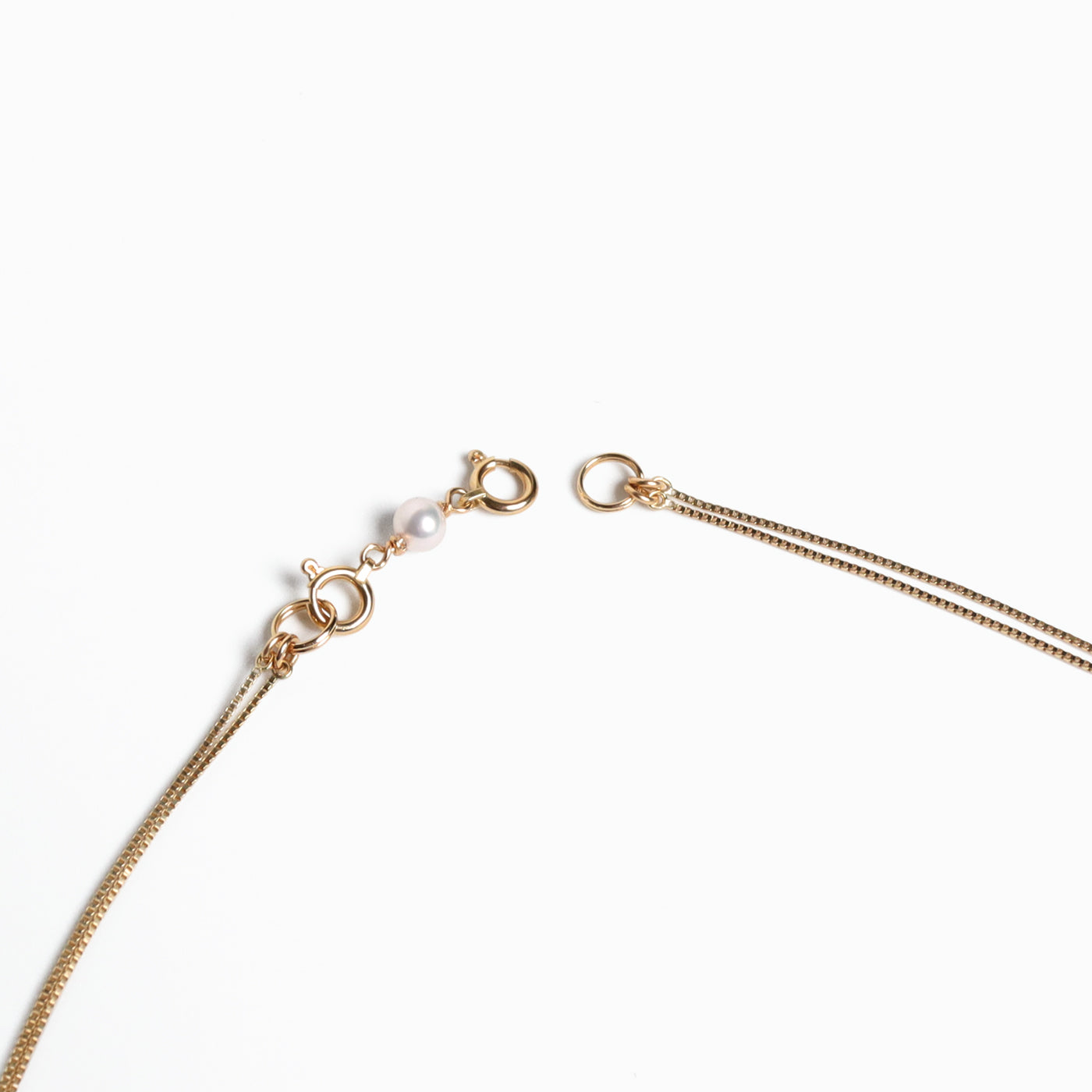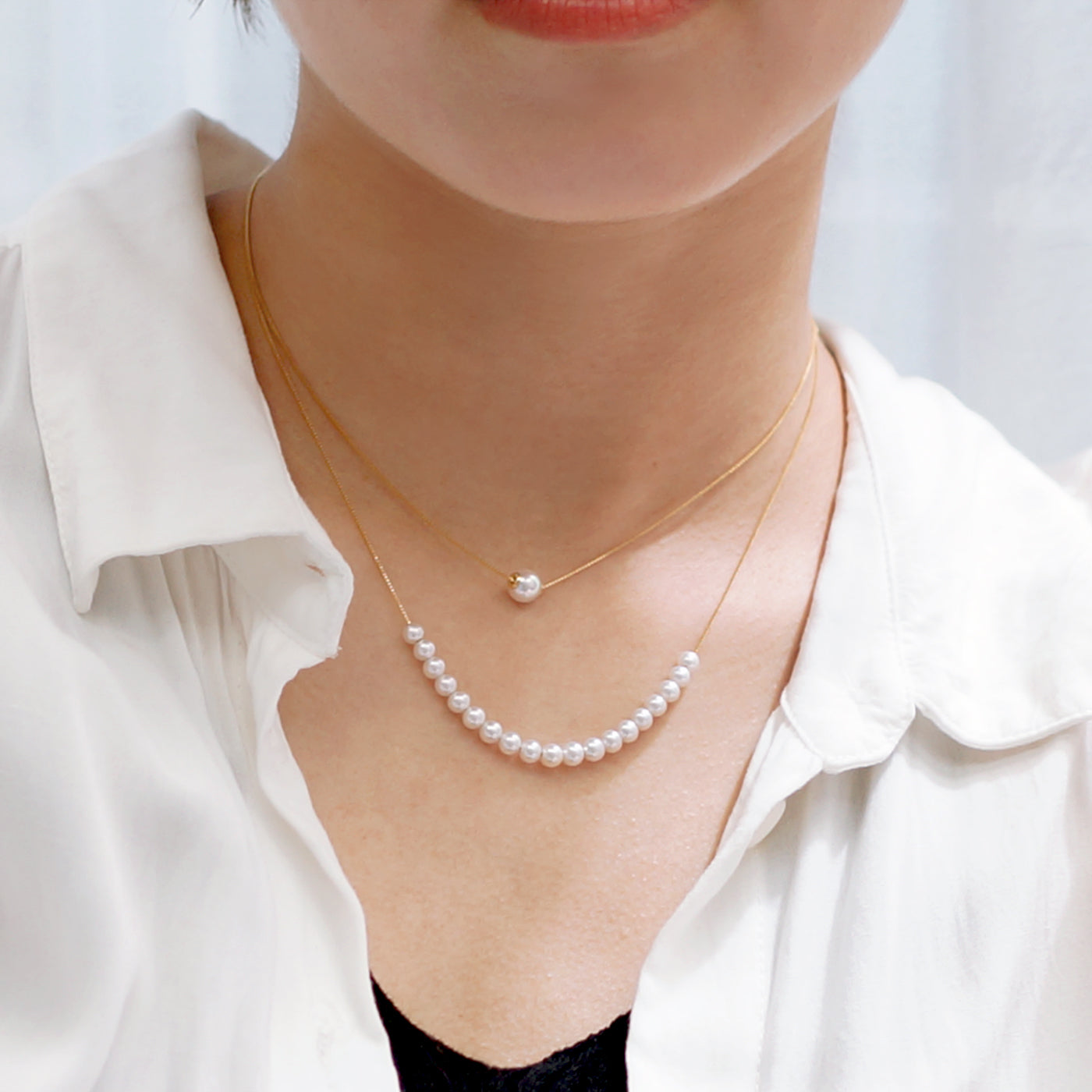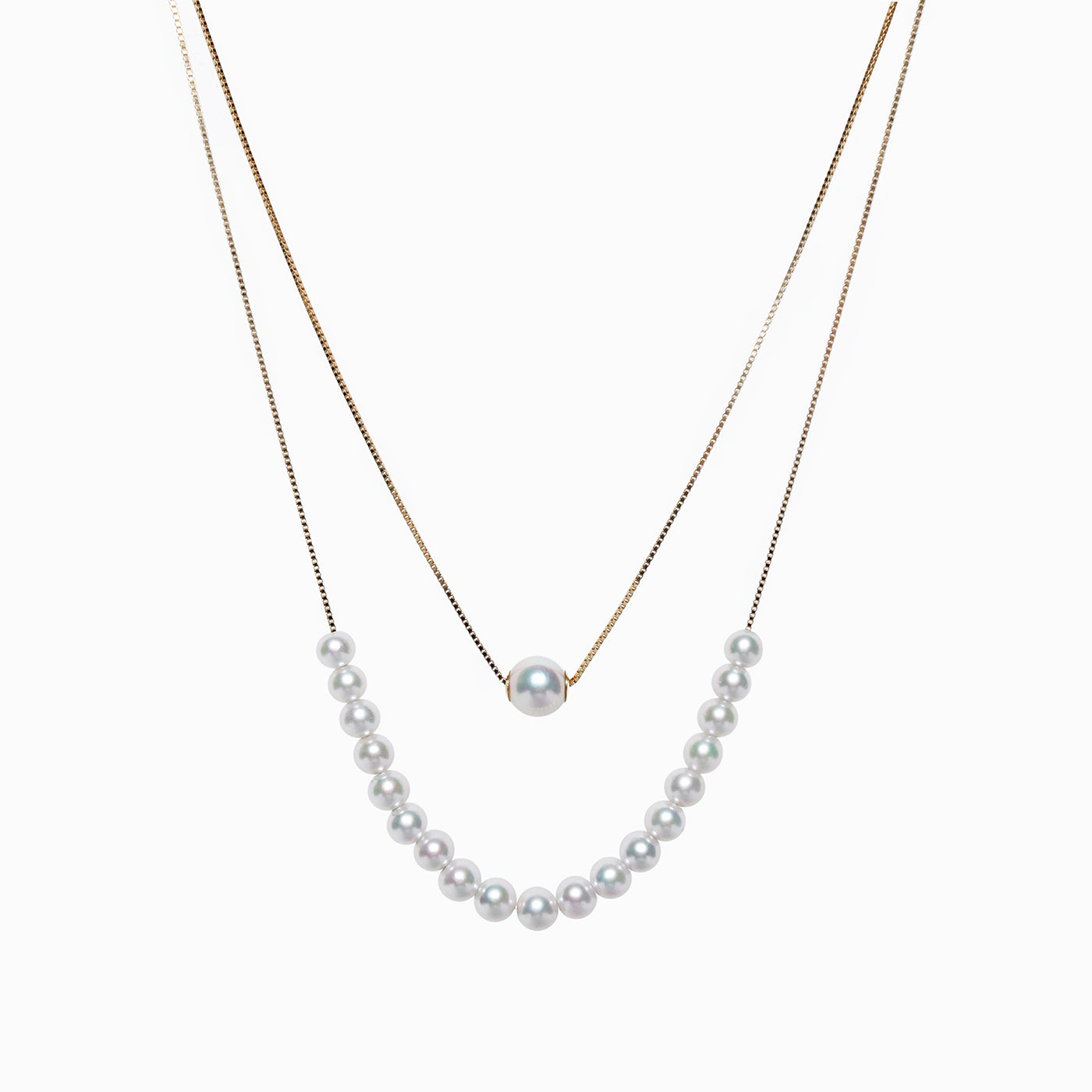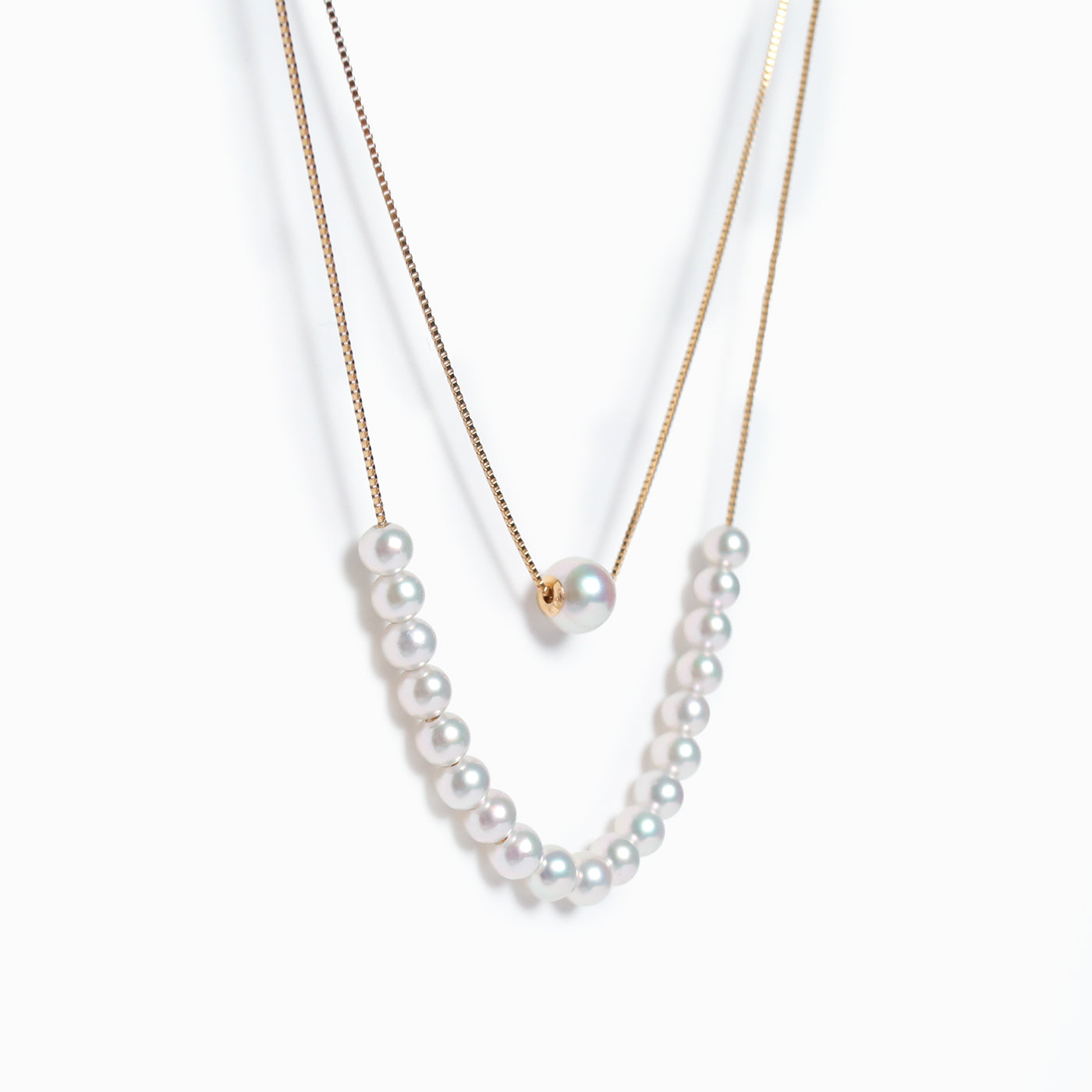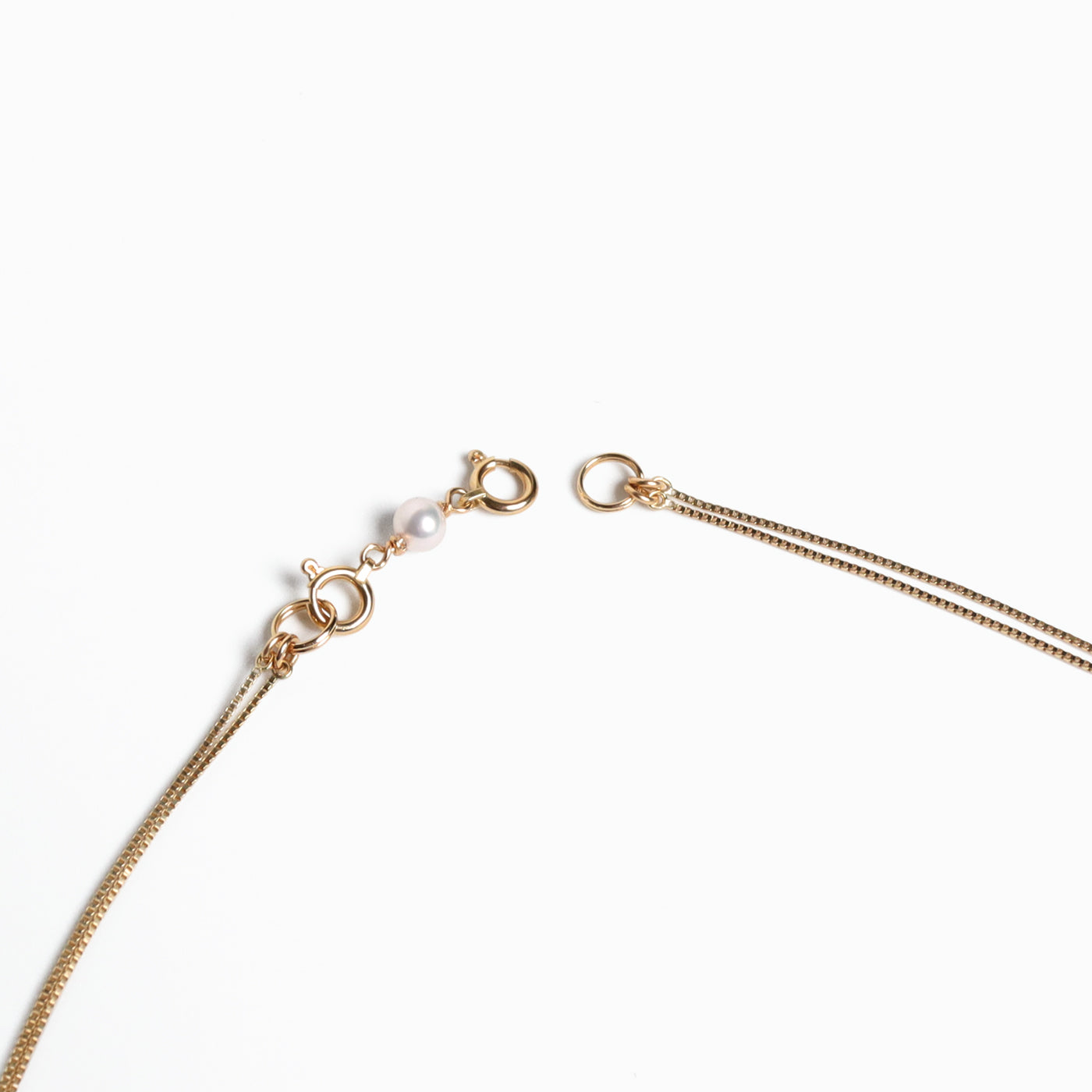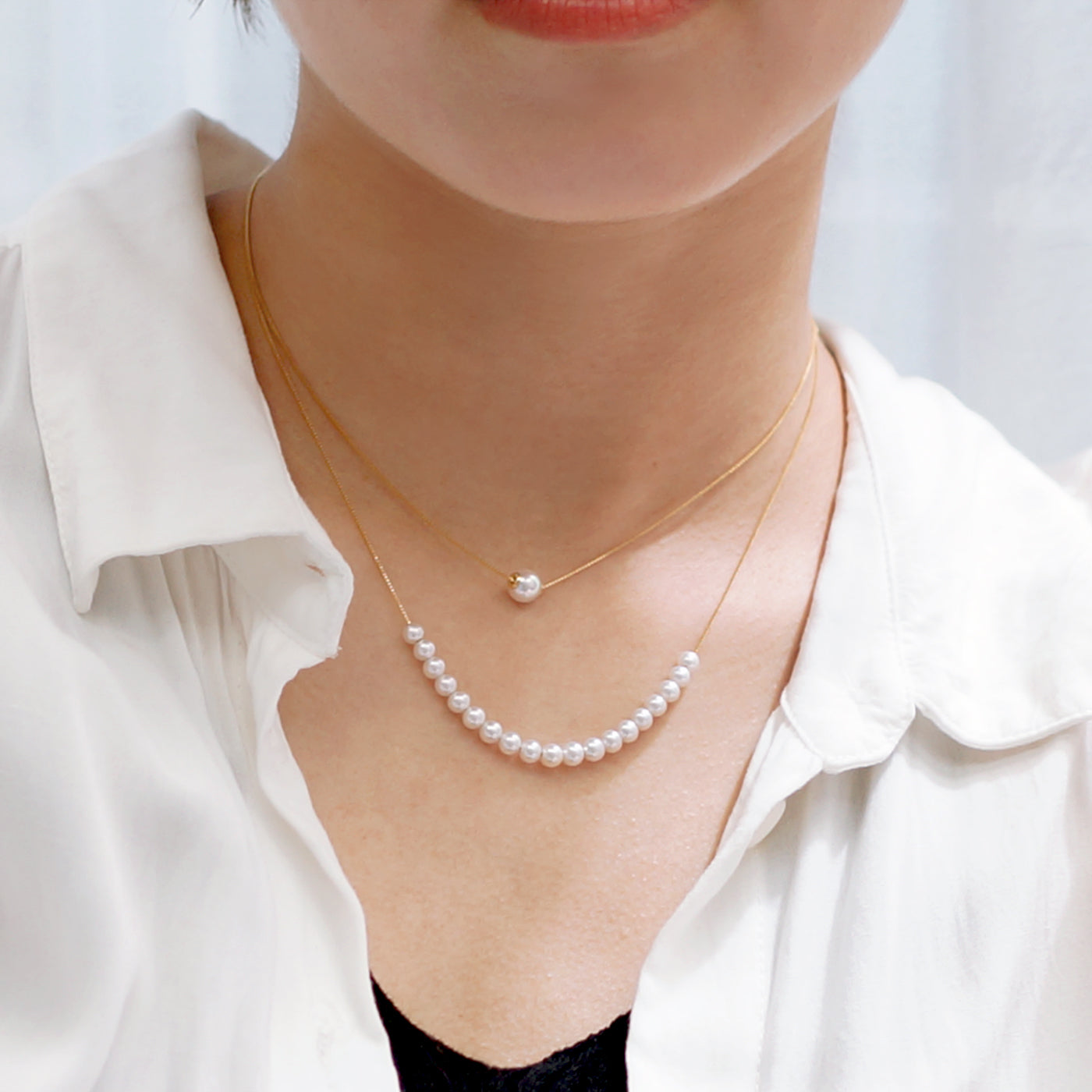 Akoya Pearl W chain necklace
Lovely 4 mm baby pearls and 6 mm Akoya pearls are threaded onto chains of varying lengths.
The shine of the Venetian chain, with its smooth lines, is very elegant and complements the cute baby pearls.

Each chain has a double ring, so you can remove one ring to use as a single chain necklace.
Smaller pearls are easy to coordinate with.
*About Akoya Baby Pearls
Baby pearls, less than 5 mm in diameter, account for only about 1% of the total production of cultured Akoya pearls in Japan and are very rare.
Currently, Akoya's pearl farmer is only about 1/6th of the pearl farmer's peak, and there are only a few companies that produce pearl farmer's pearls in small sizes in the midst of the decline in overall production, and these pearls will become even more valuable in the future due to the lack of successors.
The baby pearls handled by sCene are very rare, and only the best quality pearls are carefully selected from among the very few that are available.
ITEMAkoya Pearl W Chain Necklace
MATERIAL Akoya Pearl / Baby Akoya Pearl / 18K Yellow Gold
PEARL SHAPERound
PEARL COLOR White

* The appearance of pearl differs depending on the viewing environment (location and light source). The object colors shown in the table are only approximate representations based on sCenes' recognition.
PEARL SIZE 4mm, 6mm

* The size of the pearls may be larger than indicated within a range of +0.5mm.
| | Luster | Nacre thickness | Blemishes |
| --- | --- | --- | --- |
| Grade | A | A | A&AB |
*For more information about the quality and grade of pearls, please visit Our Pearls page.
LENGTH36.5cm (14.4inch) & 41(16.1inch) - Length, including clasps.
COUNTRY OF ORIGINJapan
*If you would like to request gift wrapping, please click here to add it to your cart.
*Each pearl sometimes has blemishes and flaws on the surface which actually indicate that a pearl is authentic. *For any enquiries and further information about our products, please do not hesitate to contact us before the purchase. *The pearls and jewelries on the image may slightly differ from their actual color, texture and design due to the display resolution on different devices.