SOLD OUT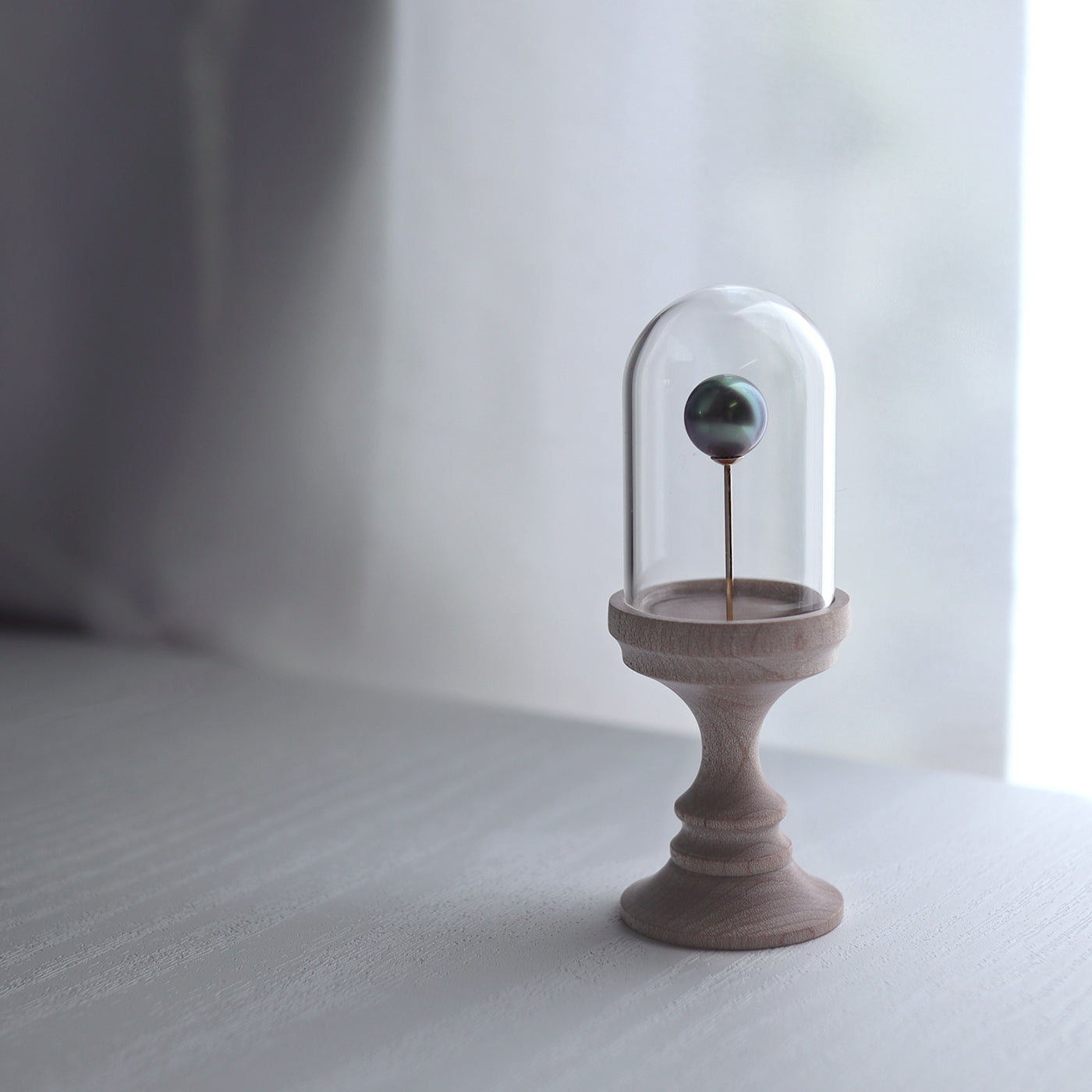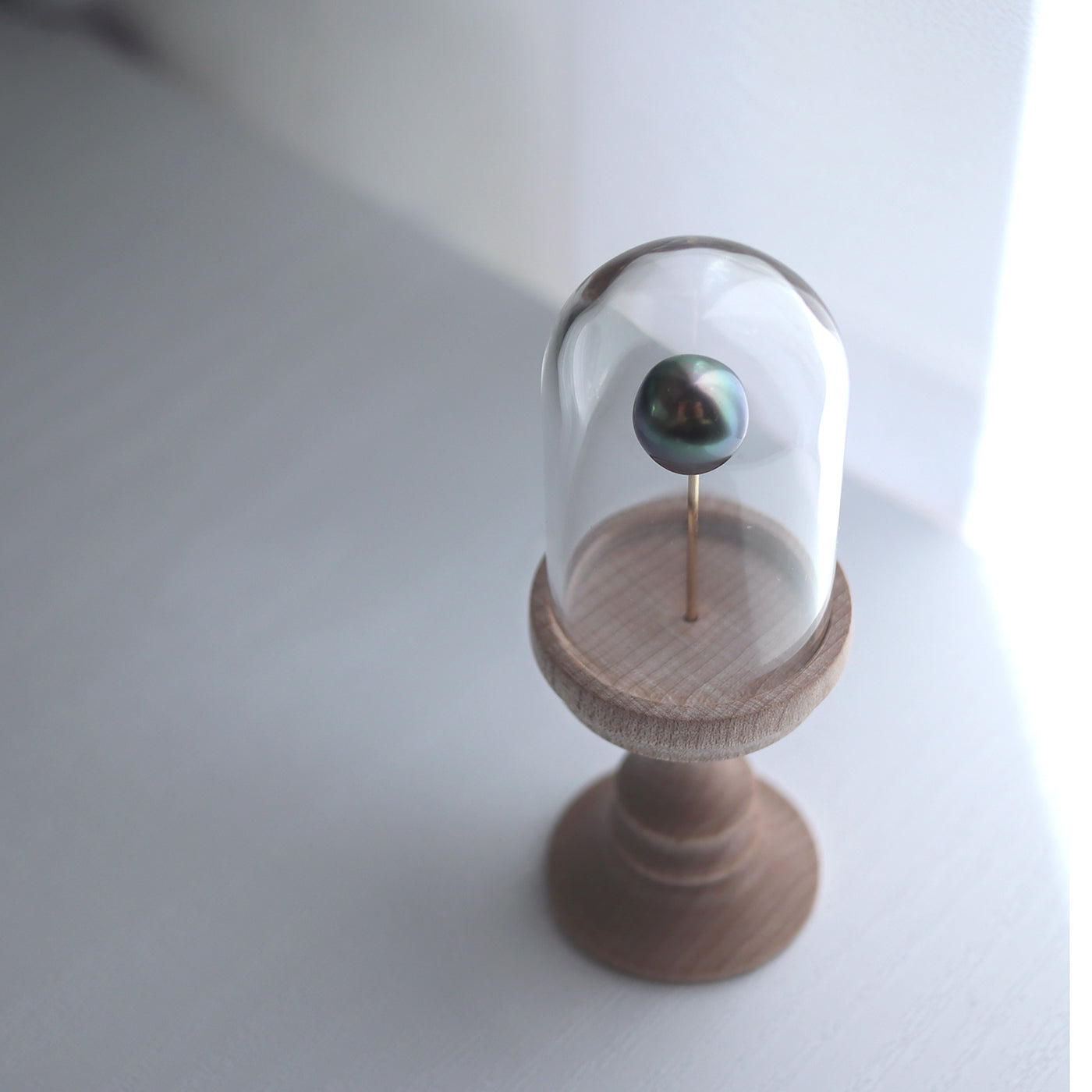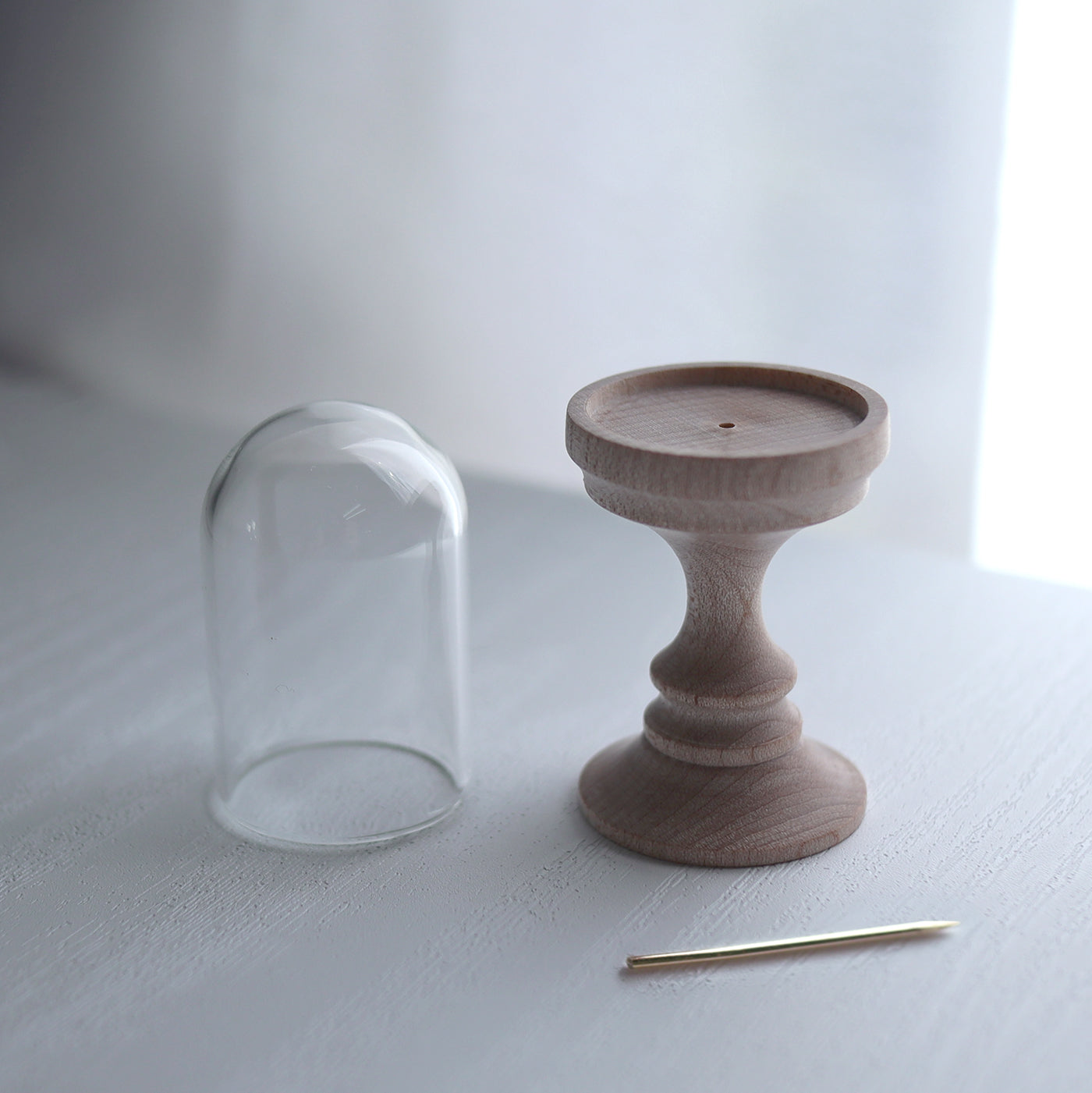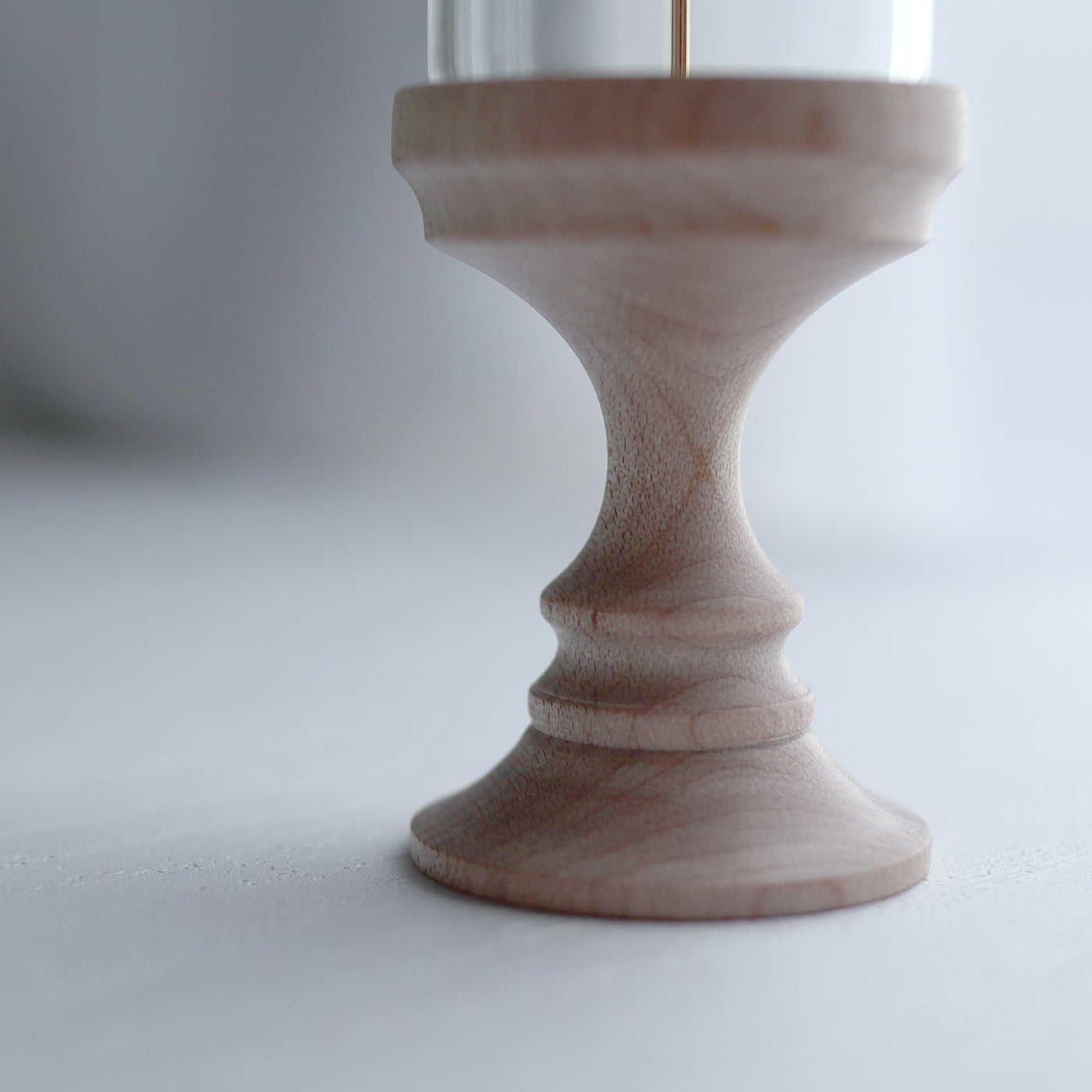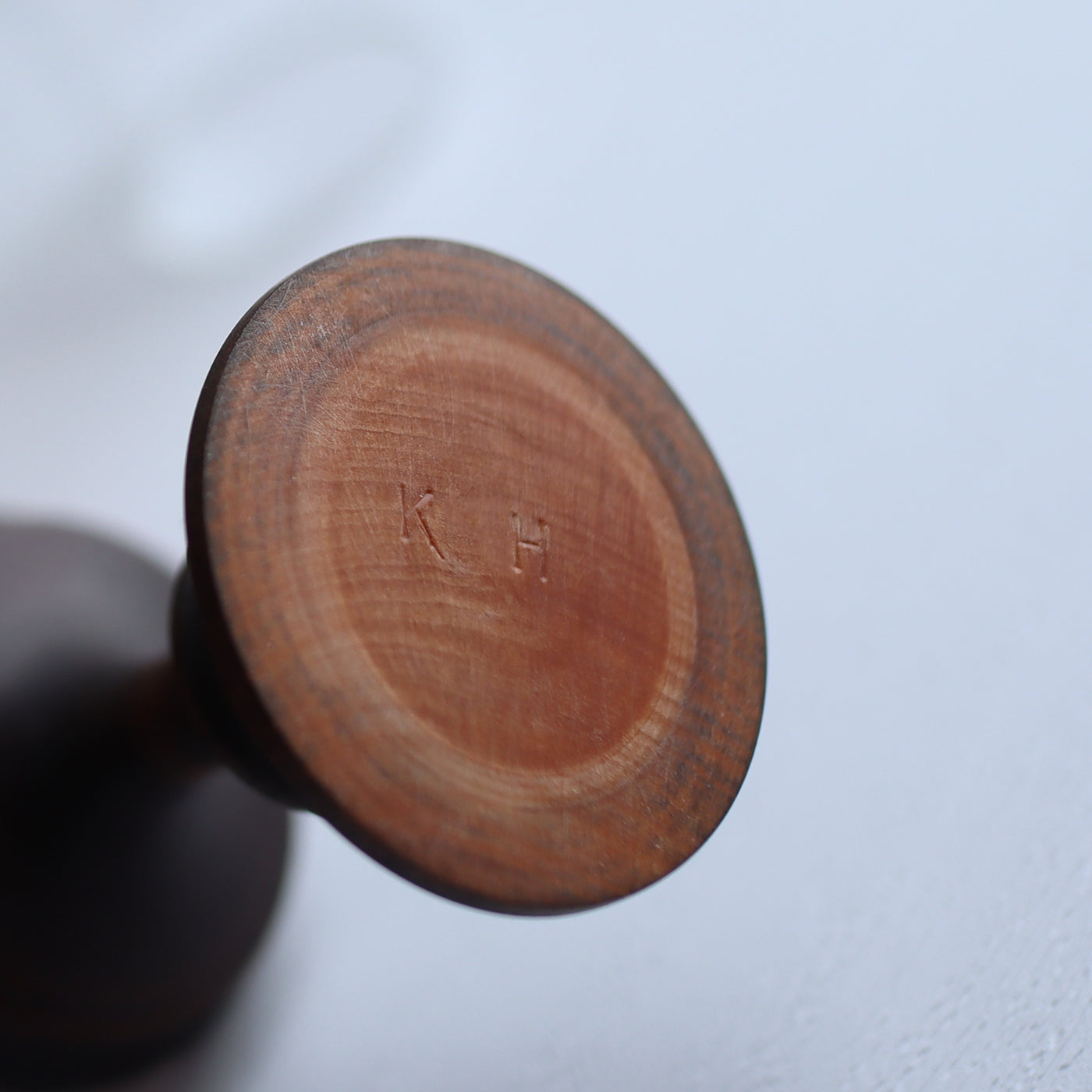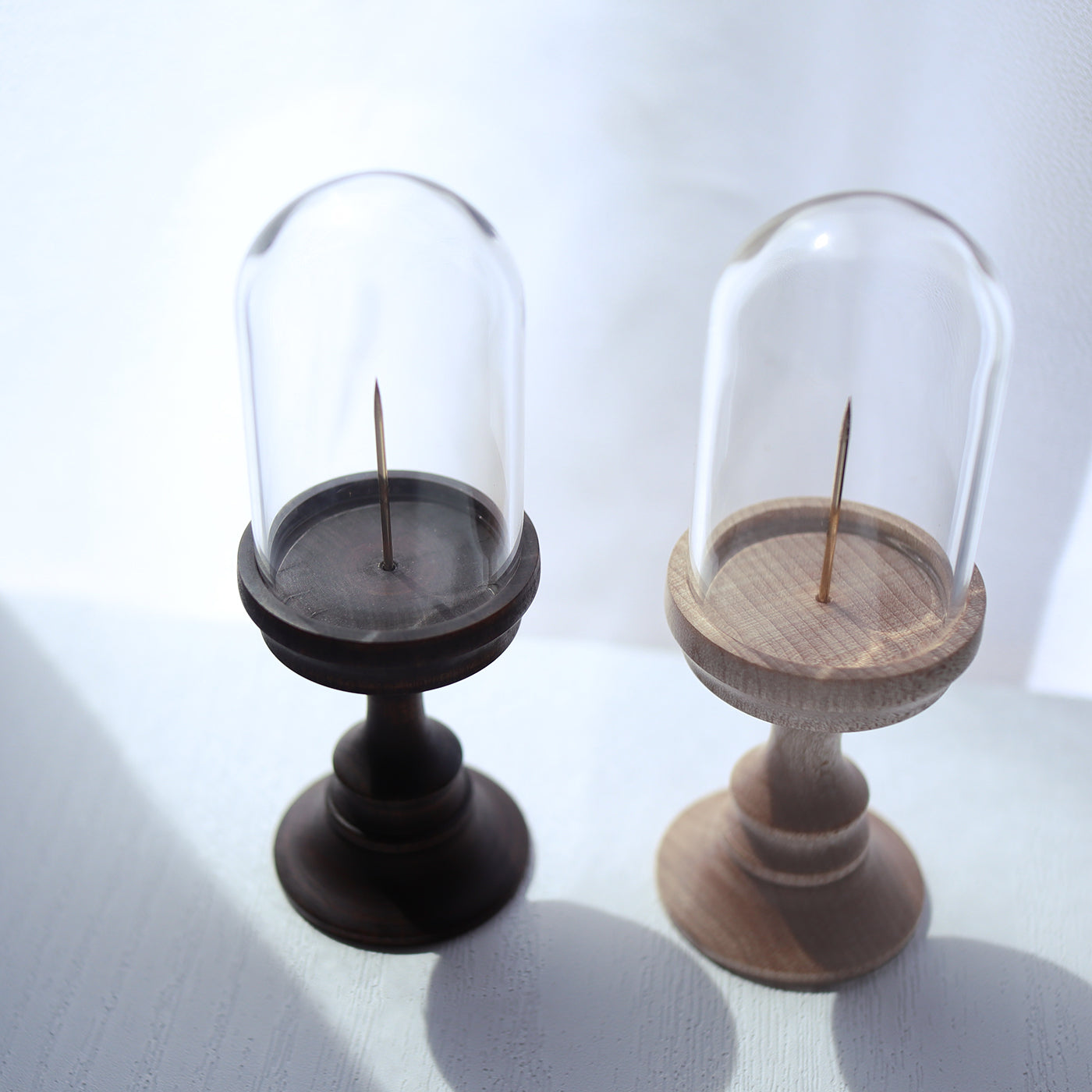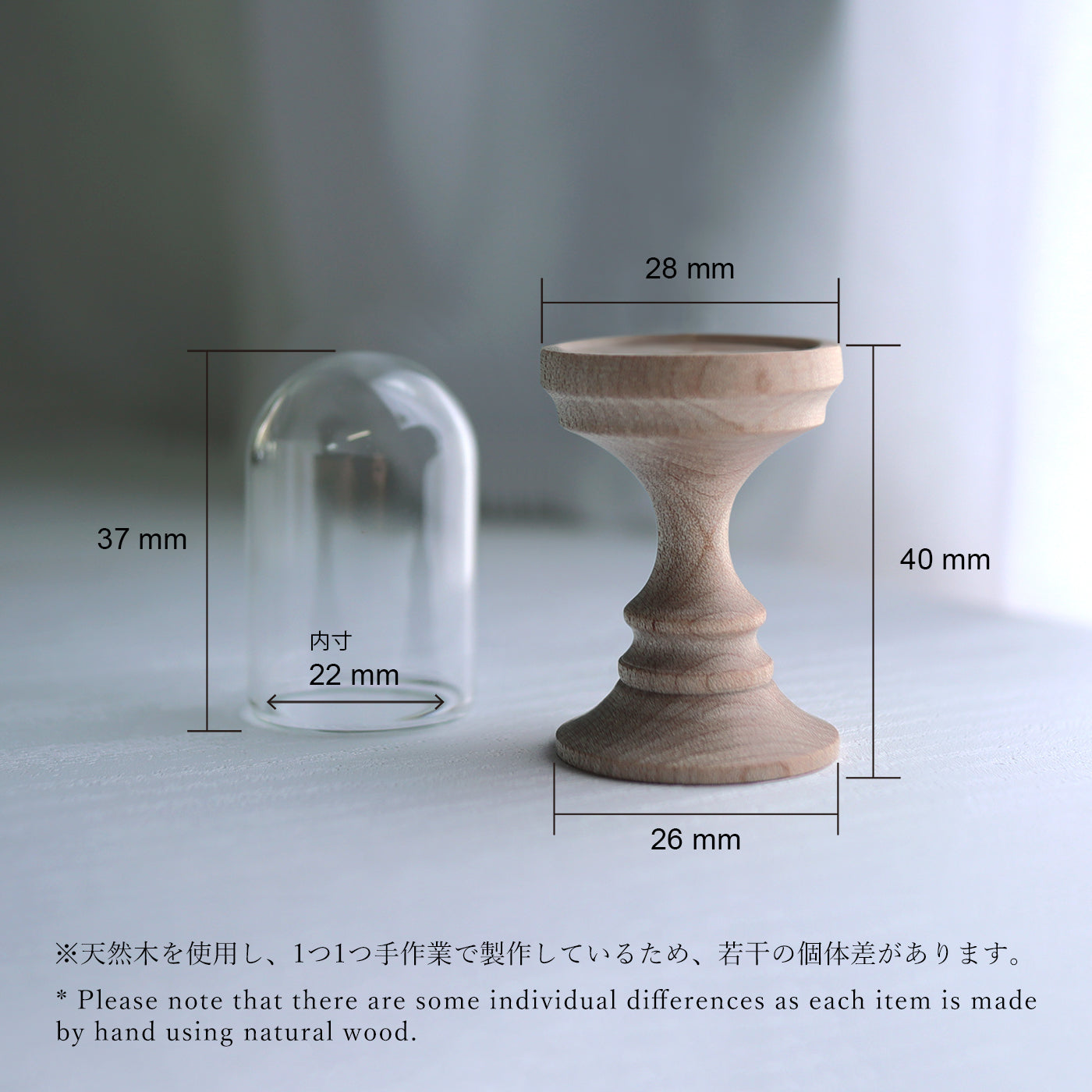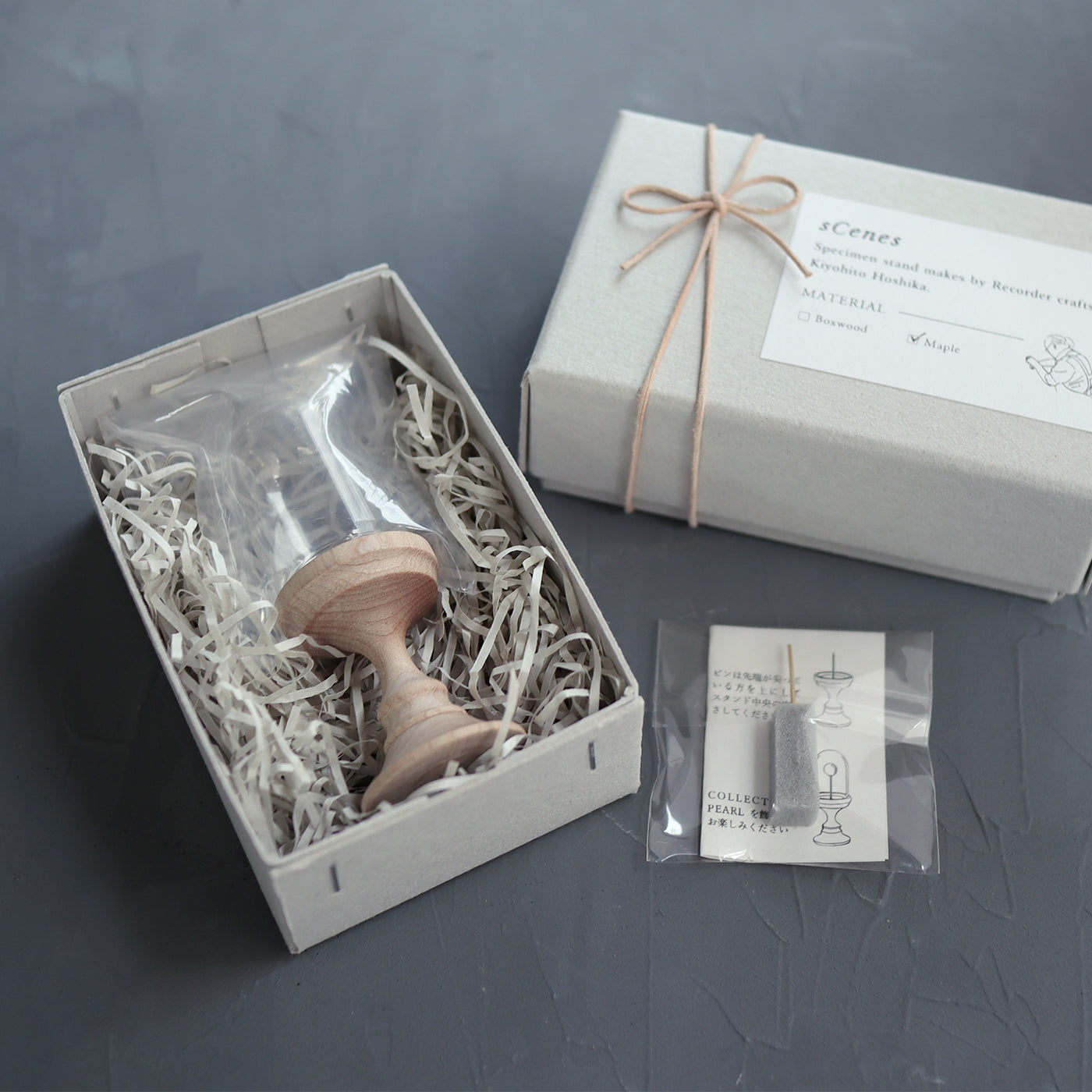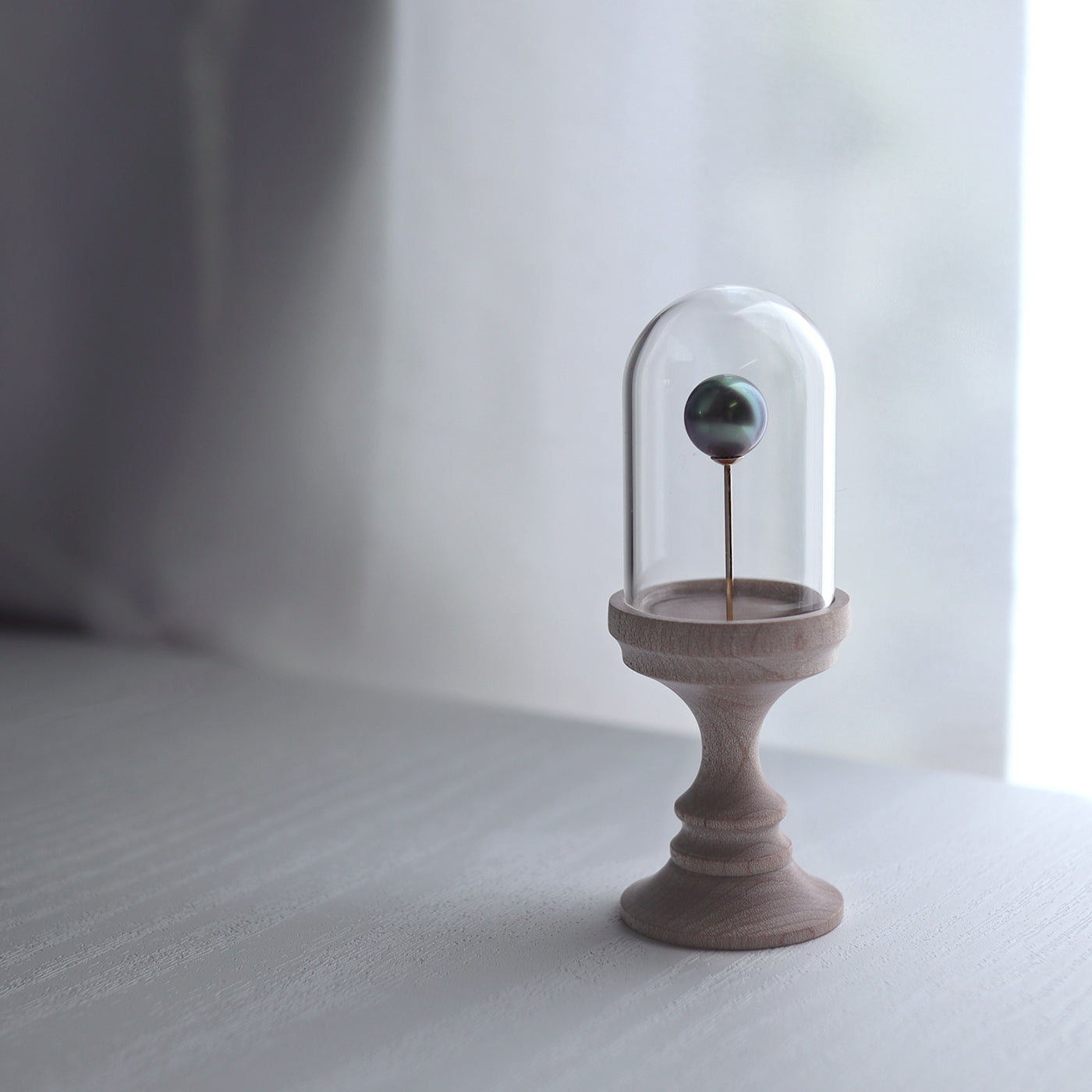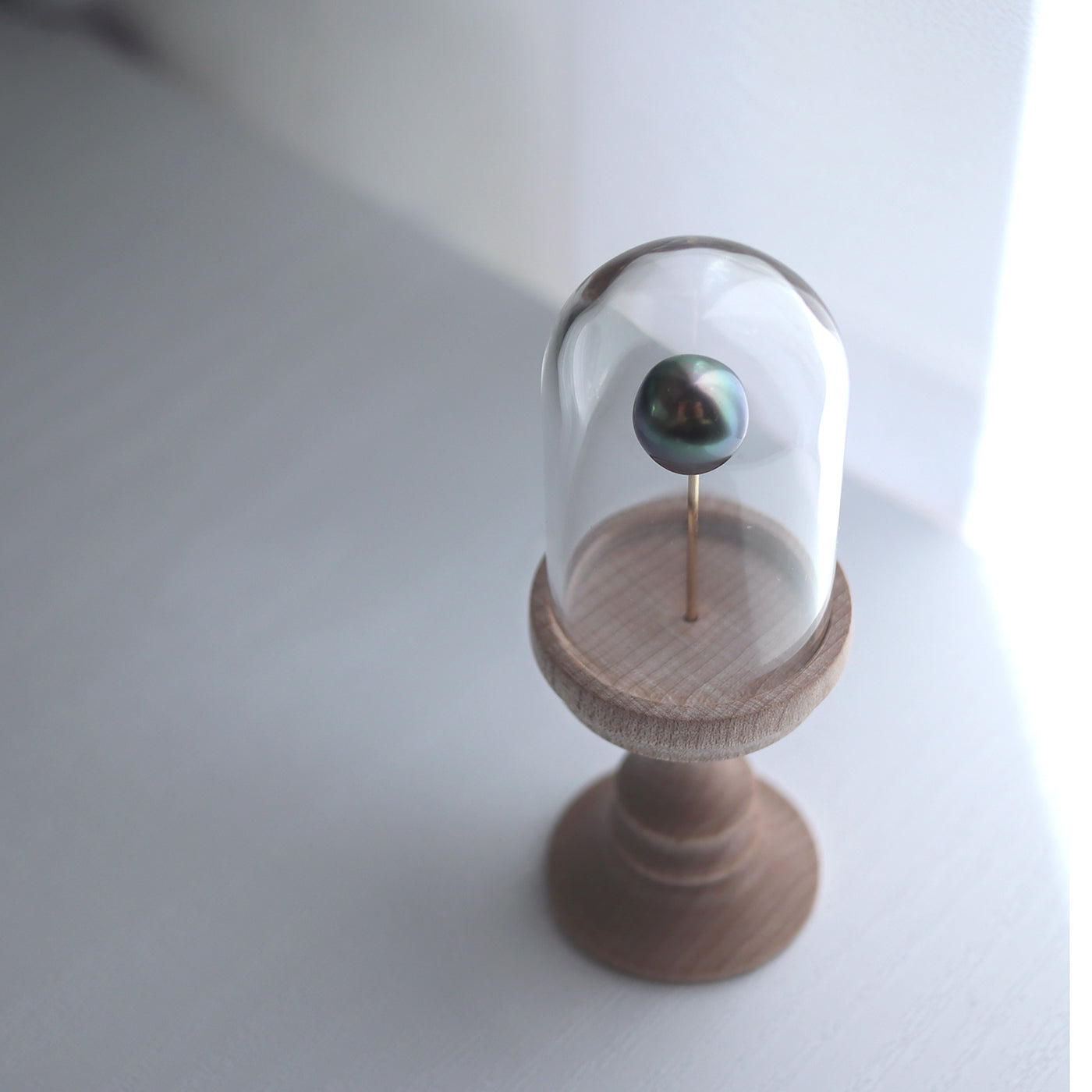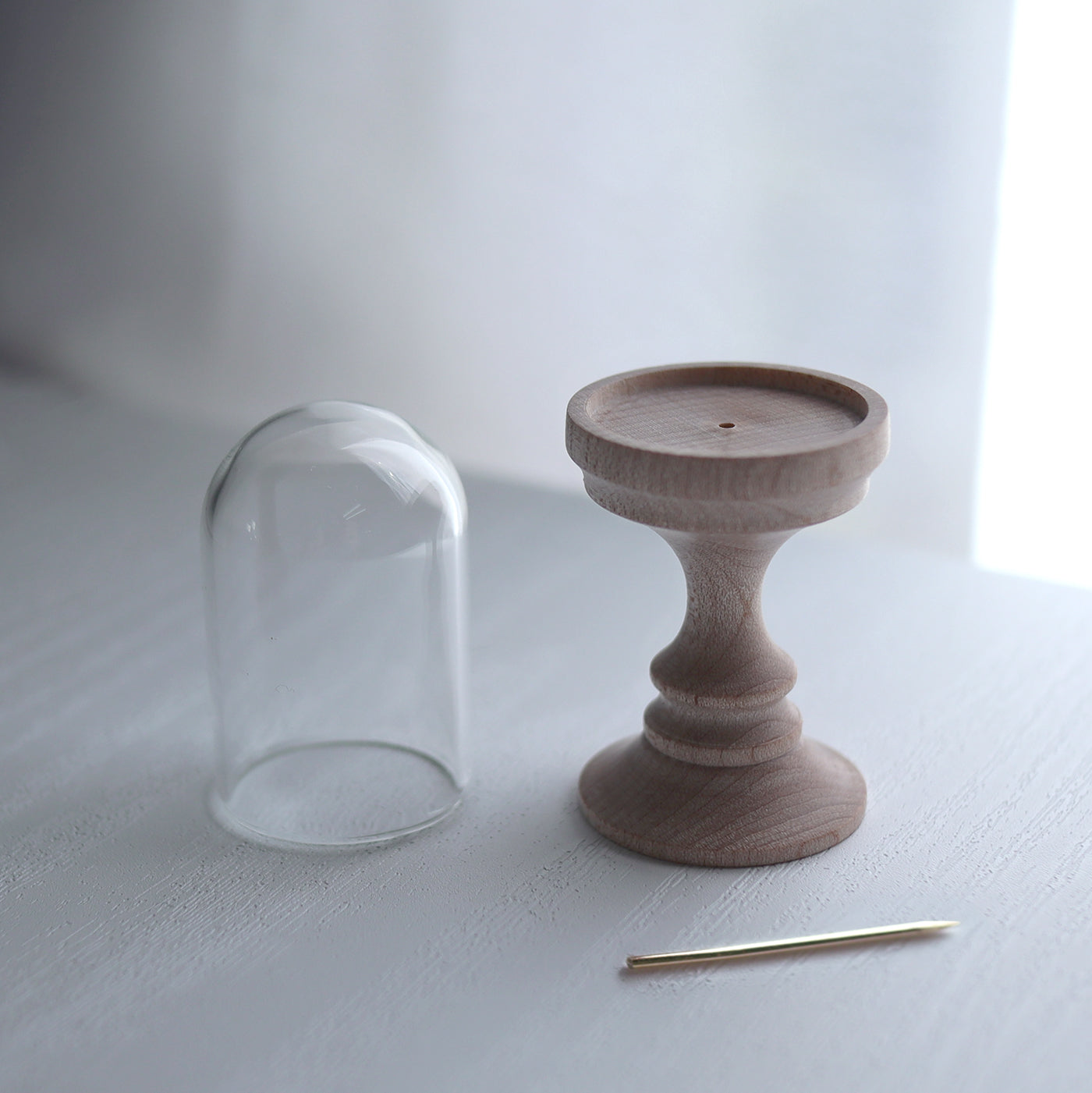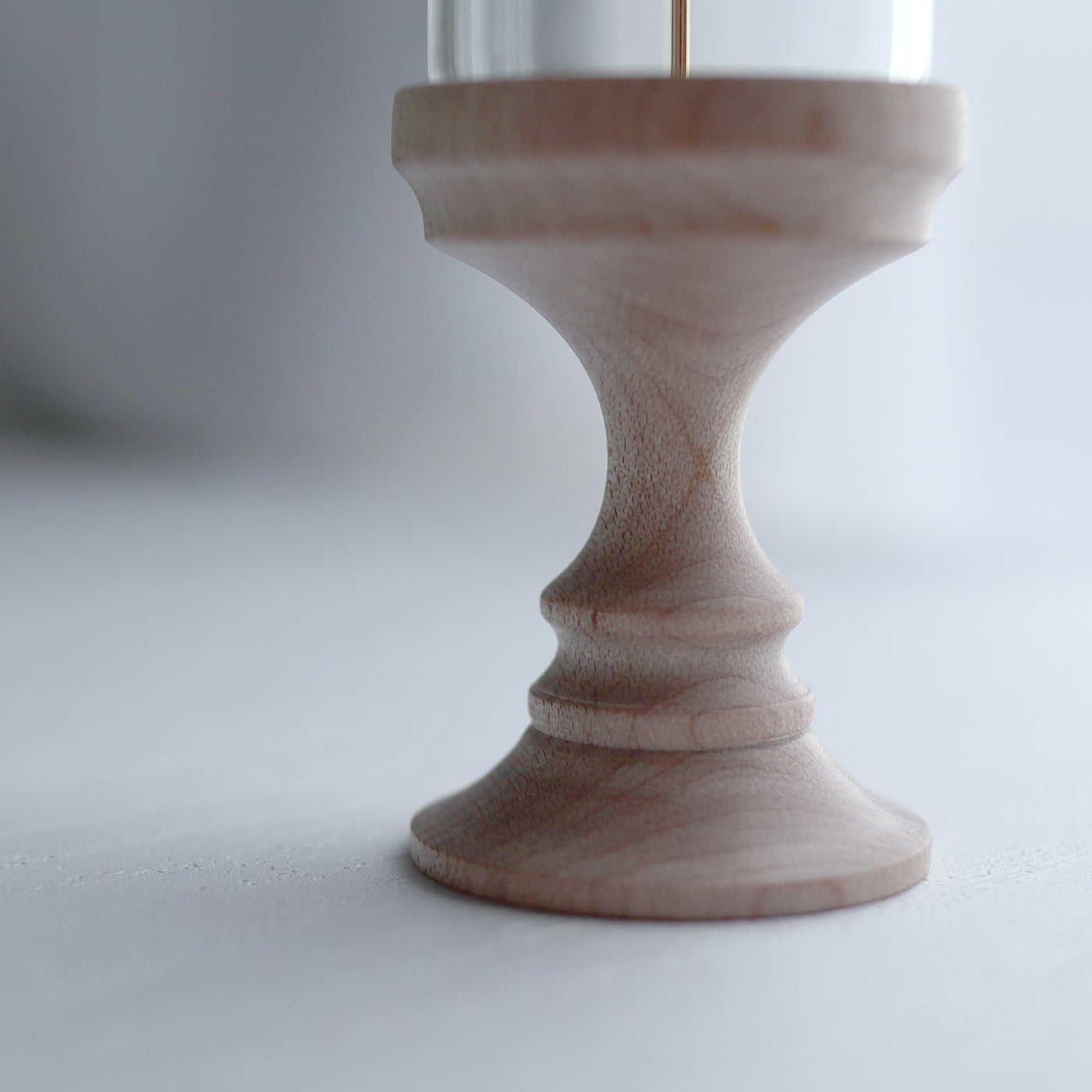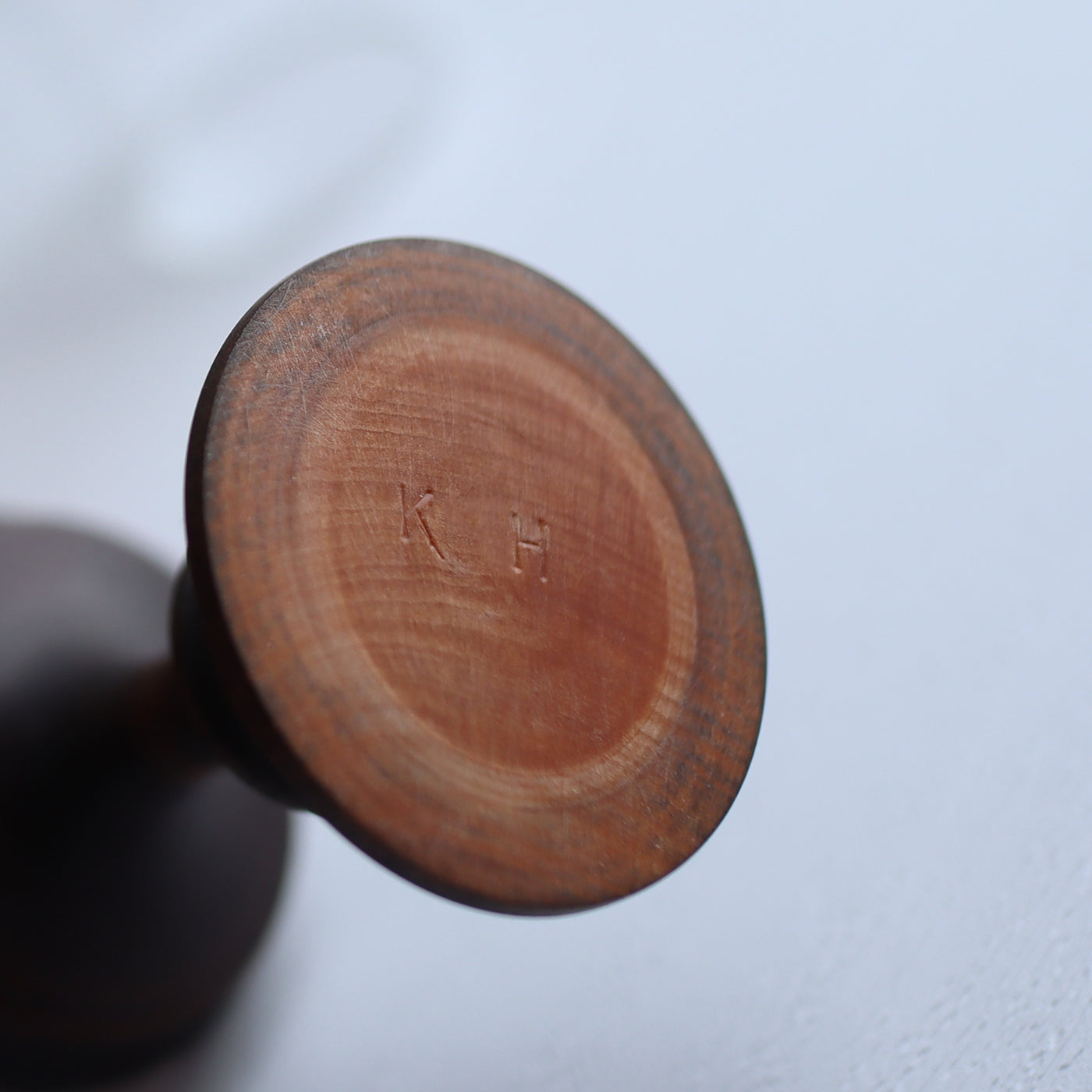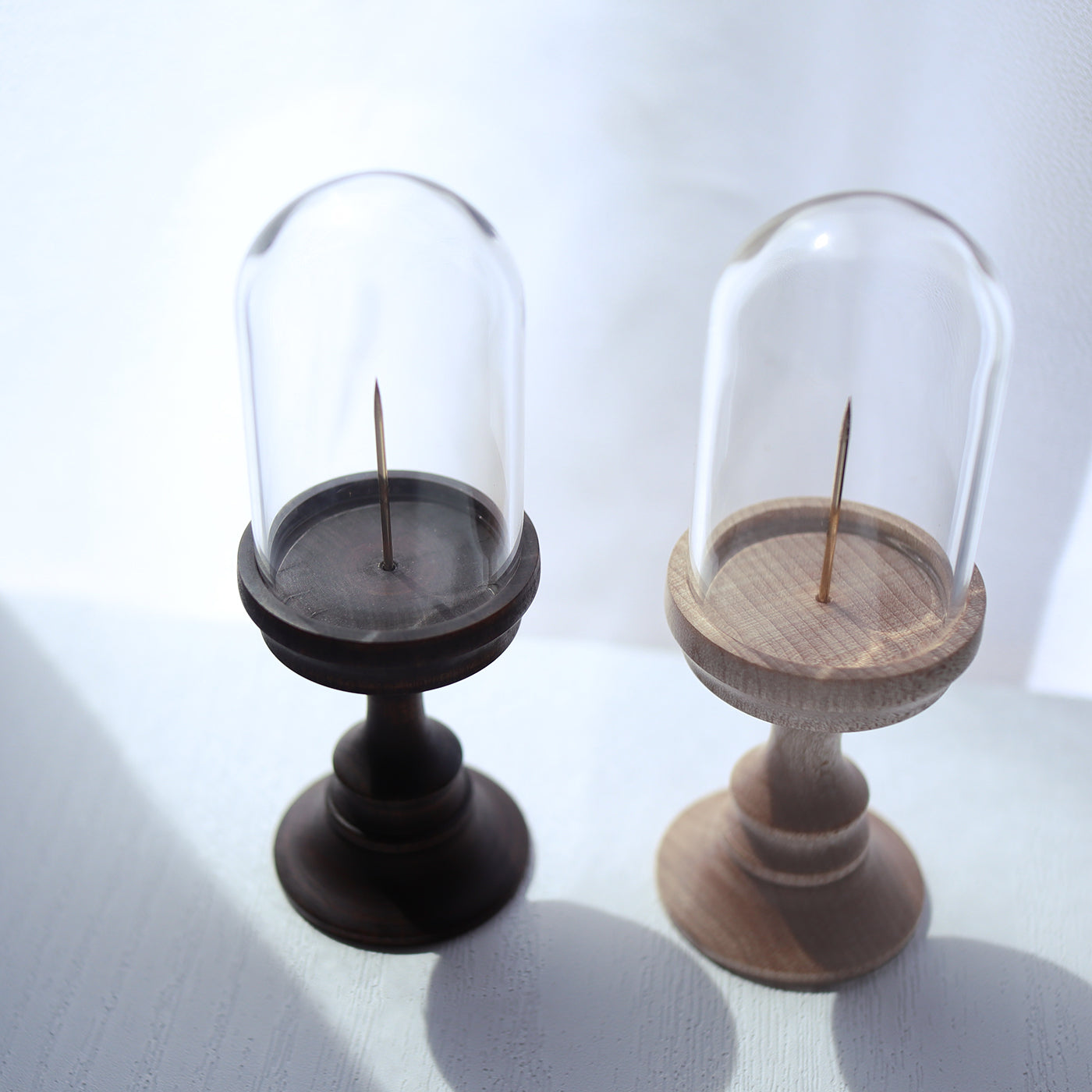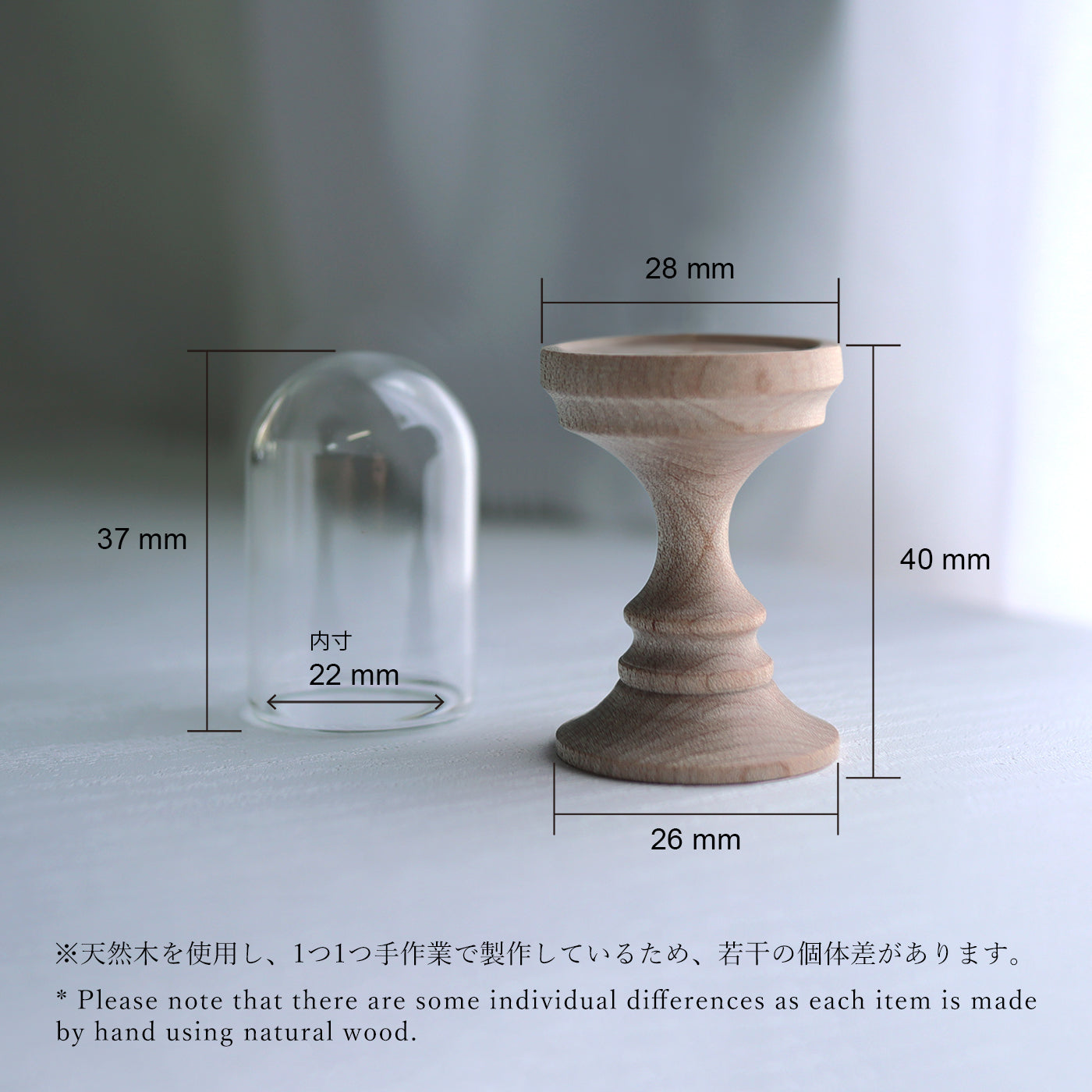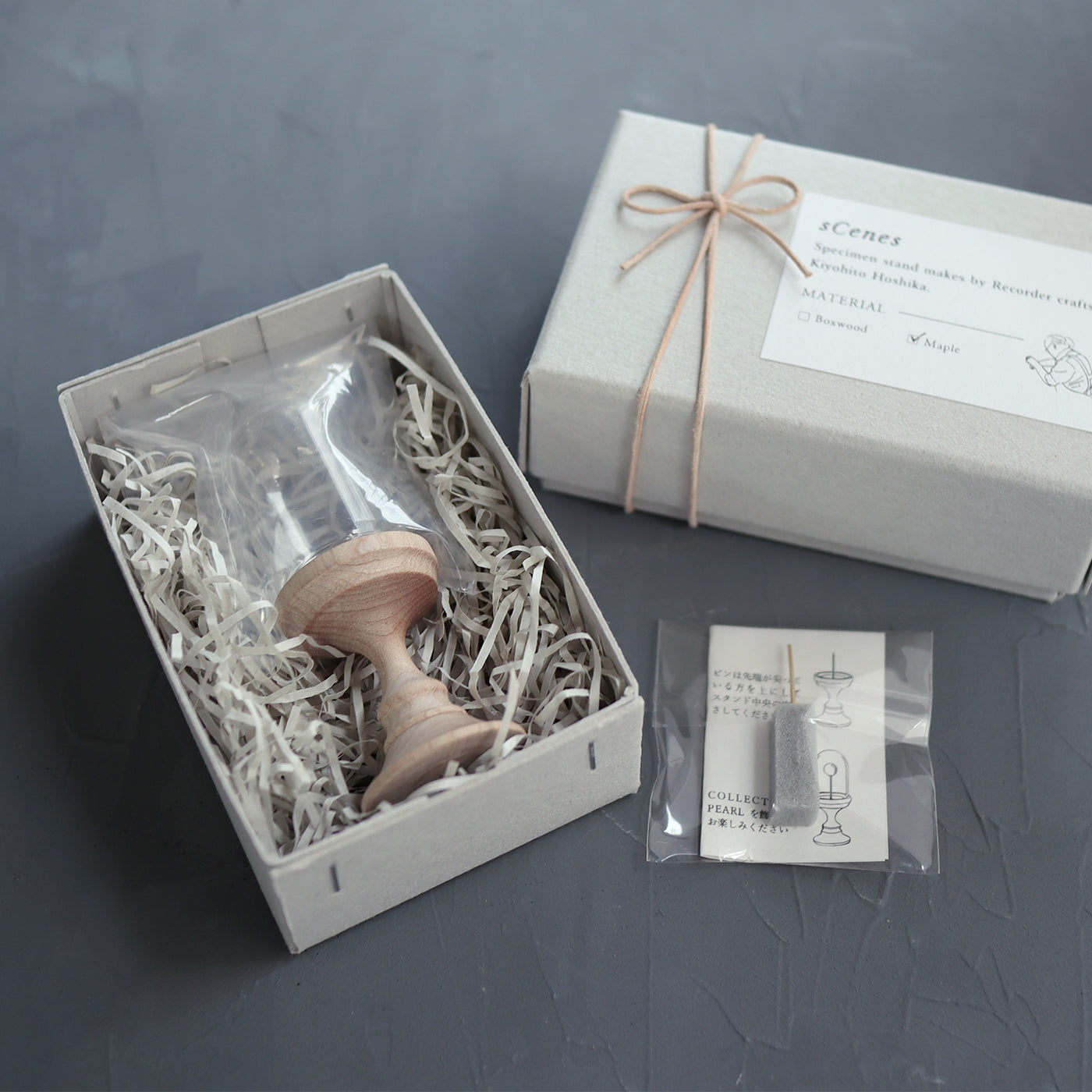 【COLLECTIBLE】Maple Specimen Stand
We asked recorder and traverso maker Kiyoto Hoshika to make this maple specimen stand for us to display our COLLECTIBLE PEARL.
It is made using a wood lathe, the same method used to make woodwind instruments, where the wood is rotated while being cut.

Maple is a wood used for recorders, etc. It is smooth to the touch and has a silky sheen.
In order to prevent the color of the wood from becoming too dark, it is finished without oil coating, so the whitish color of the maple complements the color of the pearls beautifully.

A unique specimen stand made for pearls, with beautiful curves made by very delicate handwork and attractive wood grain.

A stand made of boxwood is also available in different colors.

Recorder and flute craftsman: Kiyohito Hoshika
Since 1980 he has been learning the art of making recorders, and in 1984 he began his career as a recorder maker.
He makes classically tuned recorders and traverso (flutes) from the Renaissance and Baroque periods.
His high-quality works, which have been exhibited at instrument shows in Belgium, are used by players and professionals in symphony orchestras and historical museums around the world.It is used by professionals such as symphony orchestras and museums of historical materials.

---
MATERIALMaple, Glass dome, Metal pin
SIZEAbout W30mm x H80mm

* Please note that there are some individual differences as each item is made by hand using natural wood.
---

Regarding care
The maple specimen stand is finished without painting (no oil). The wood has been shaved to shape after it has dried sufficiently, so it is unlikely to crack, but it will easily soak up moisture and oil. When cleaning the product, wipe it with a dry cloth. If the product gets dirty, wipe it with a wet cloth wrung tightly and dry it thoroughly.

* This item will be delivered in a wrapped state.
*Each pearl sometimes has blemishes and flaws on the surface which actually indicate that a pearl is authentic. *For any enquiries and further information about our products, please do not hesitate to contact us before the purchase. *The pearls and jewelries on the image may slightly differ from their actual color, texture and design due to the display resolution on different devices.