SOLD OUT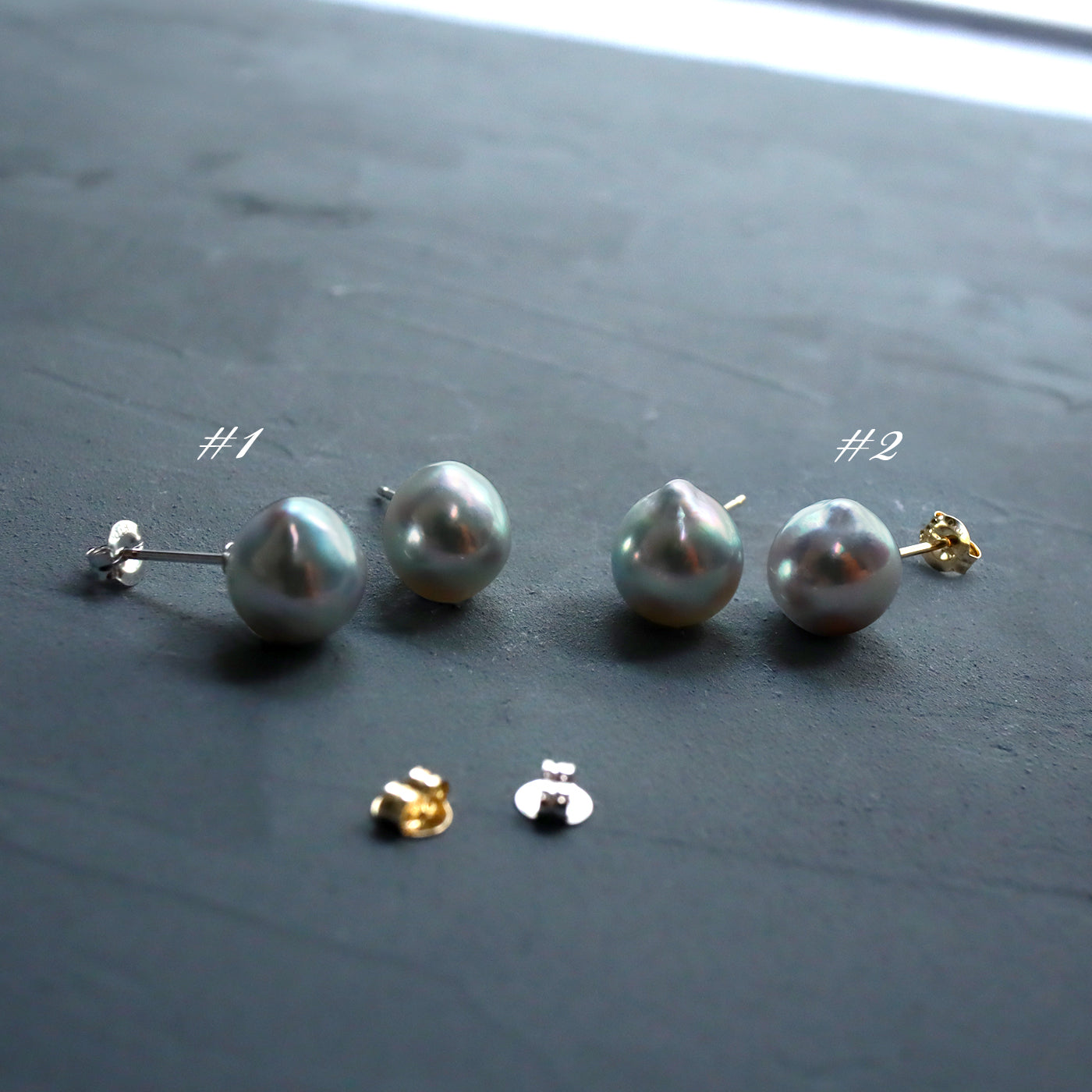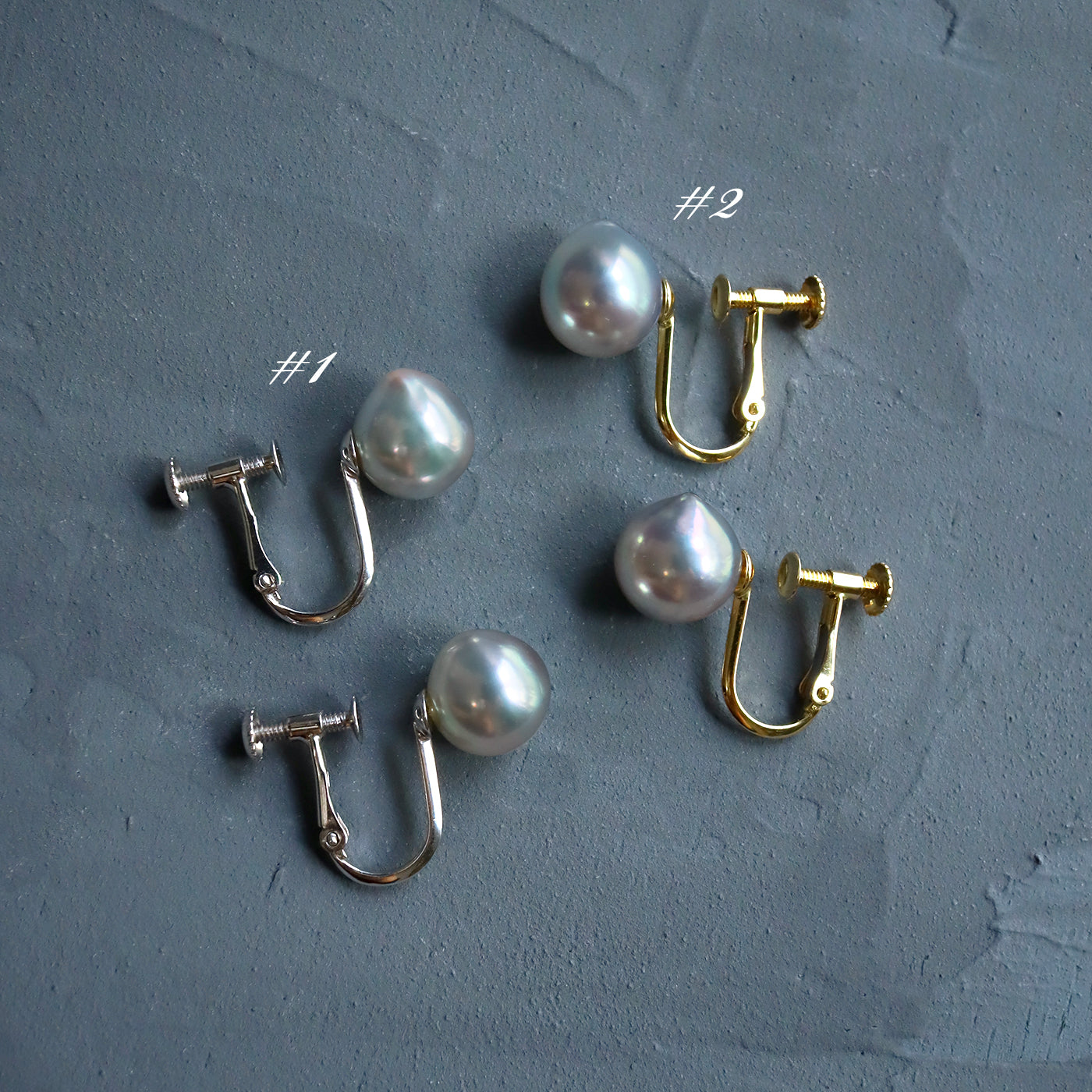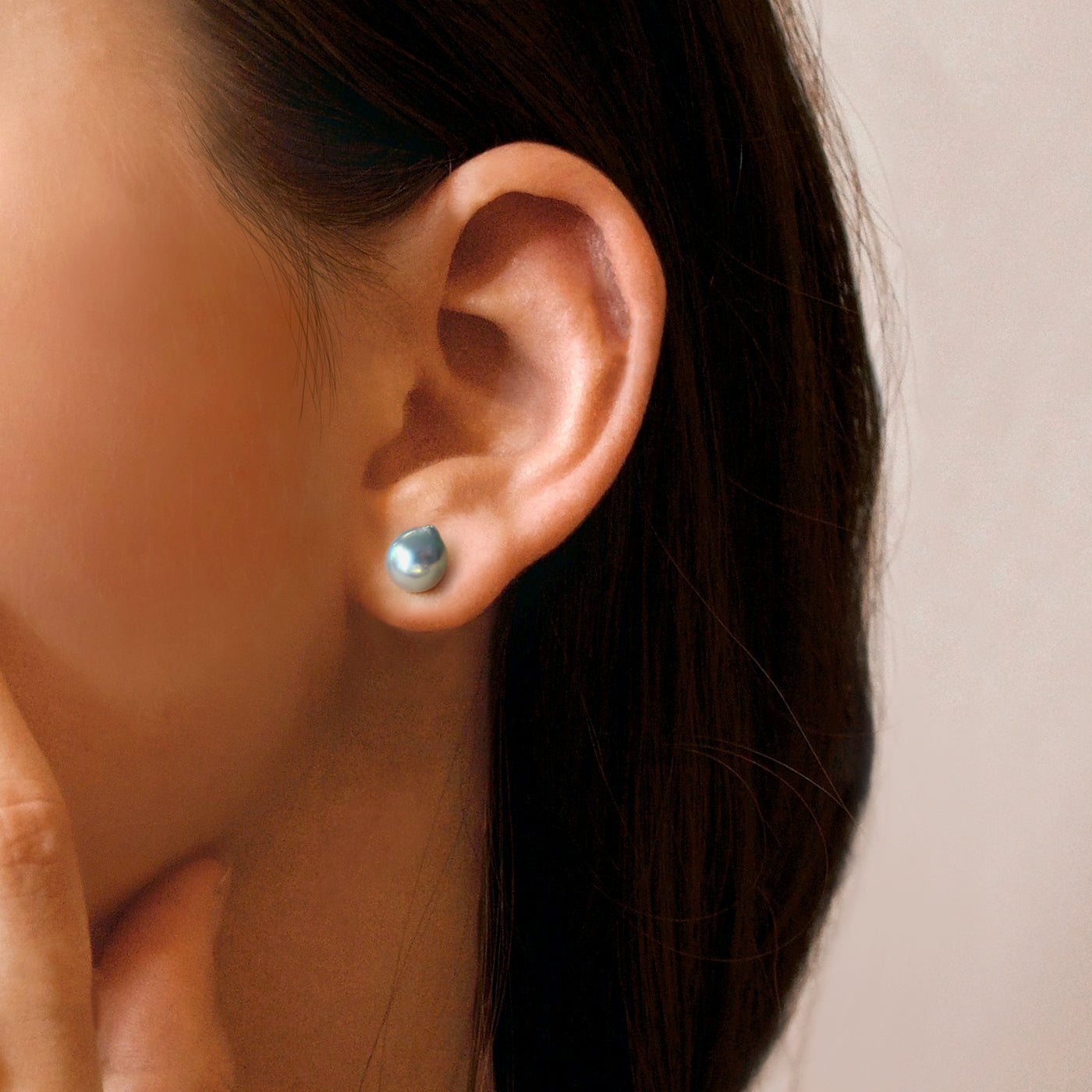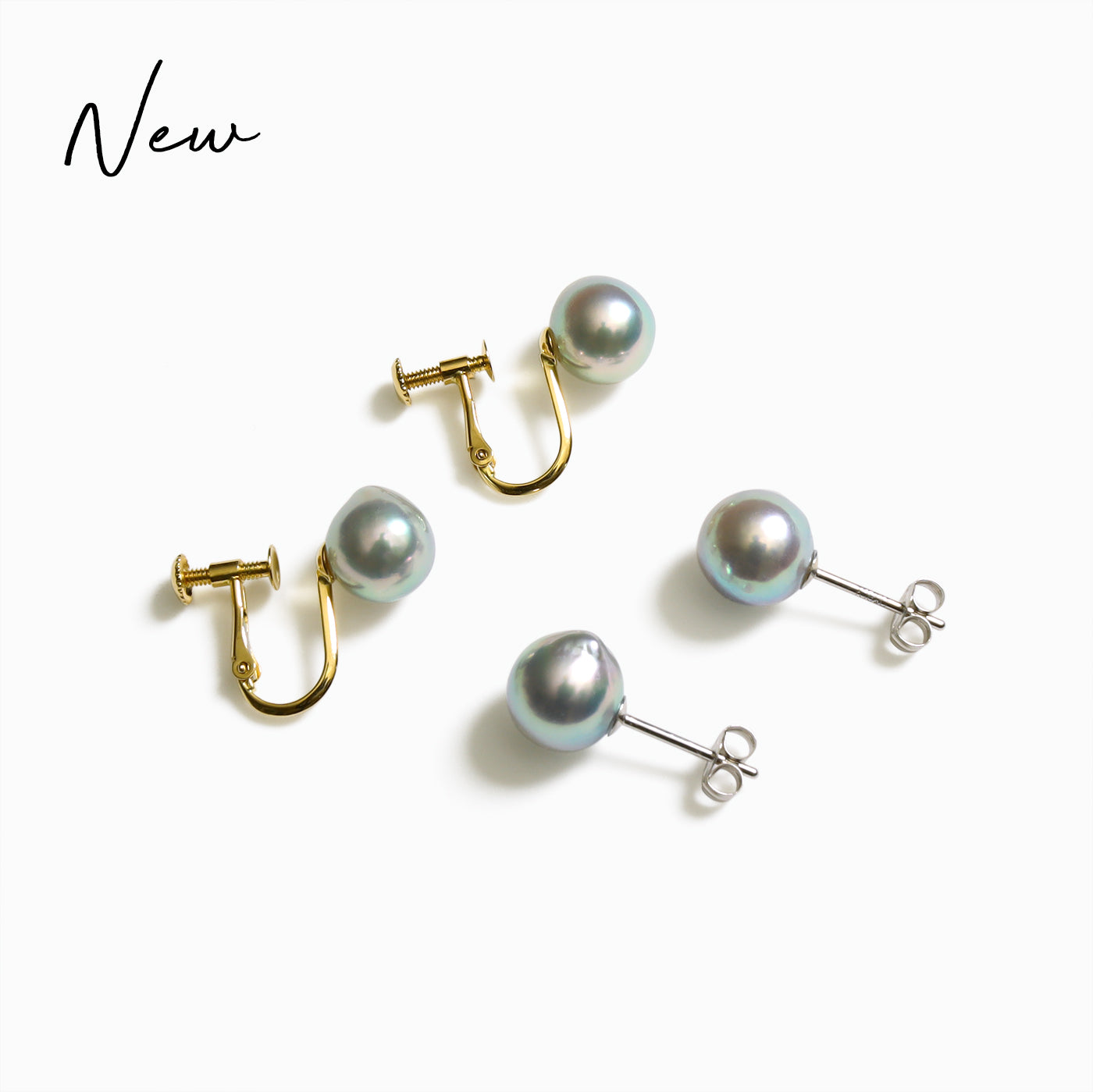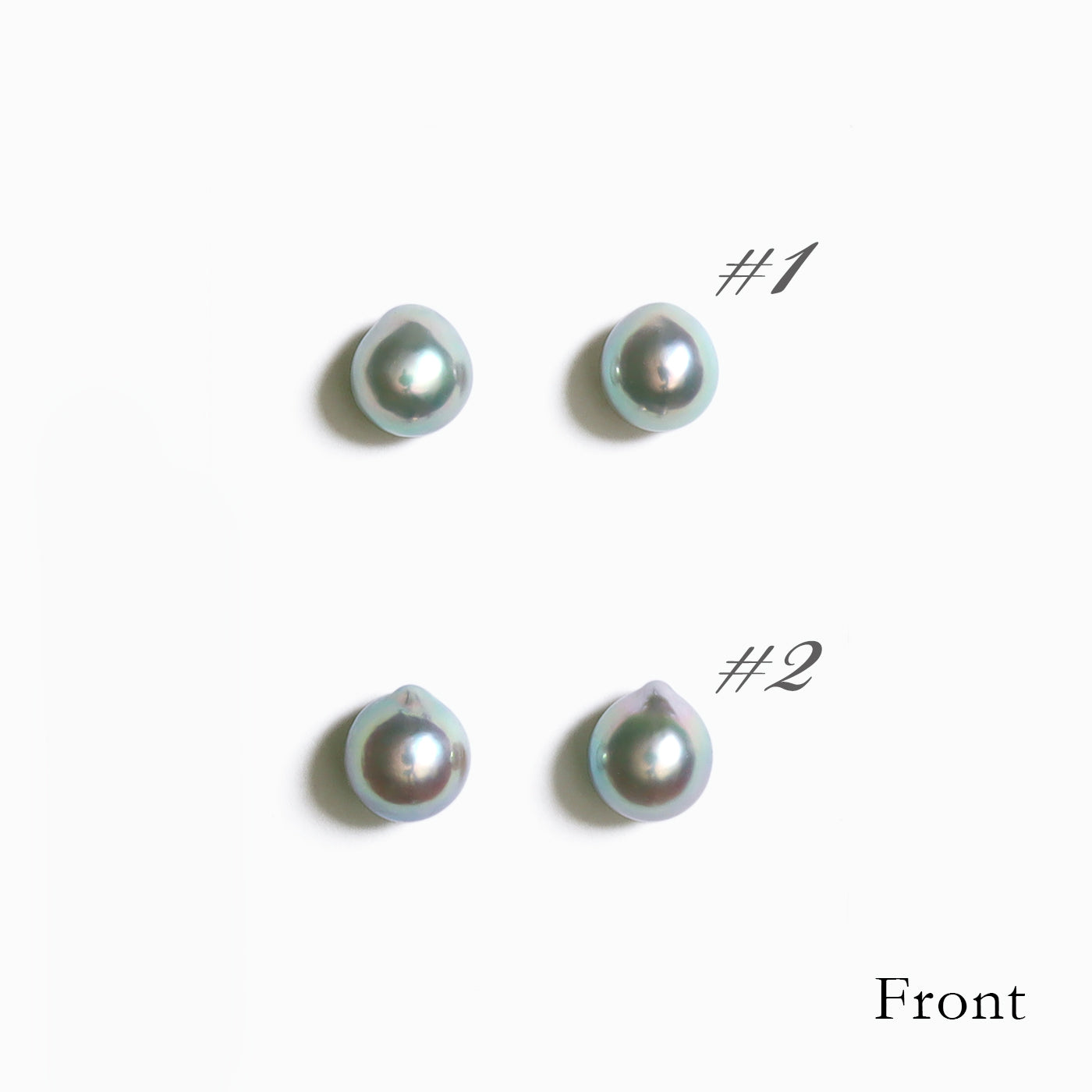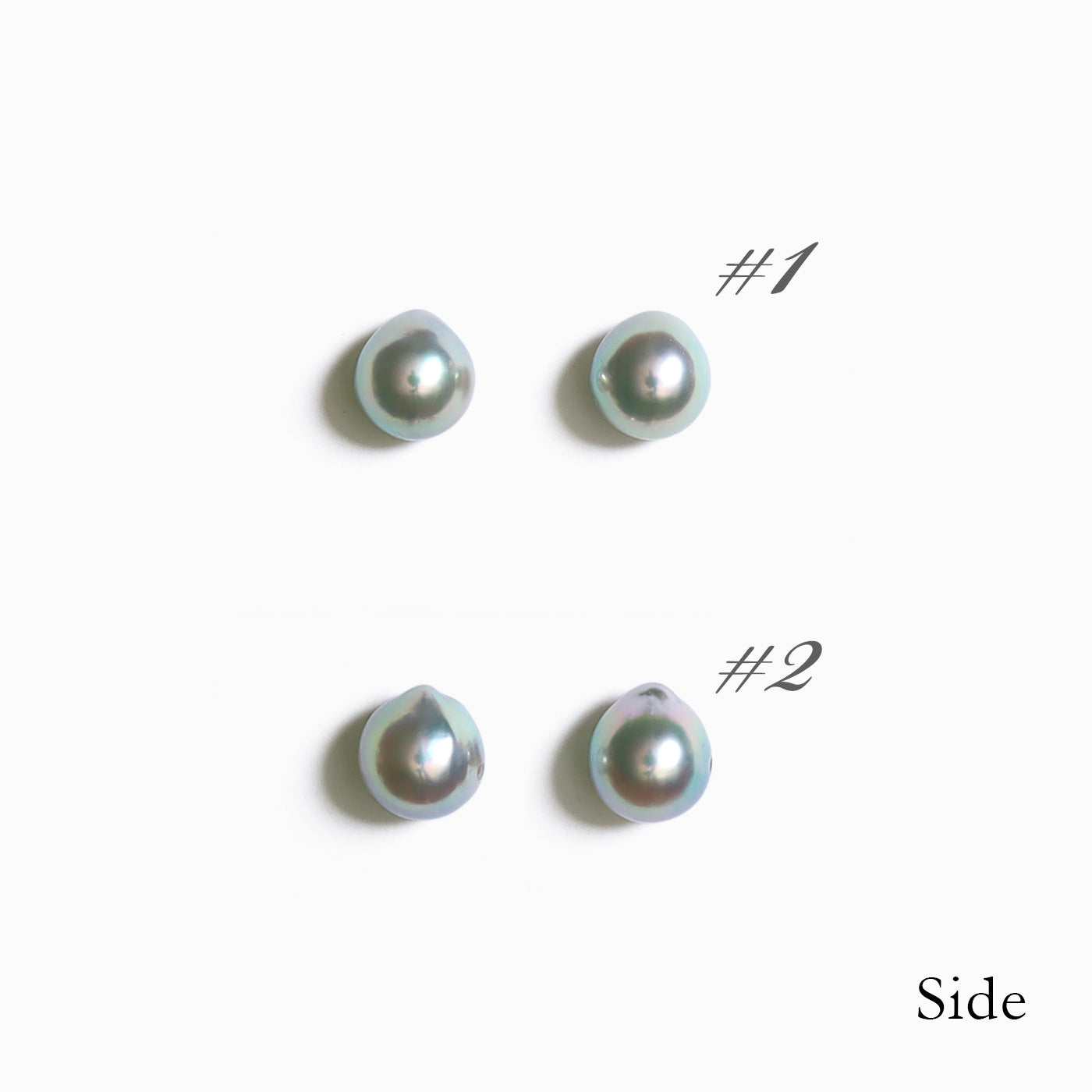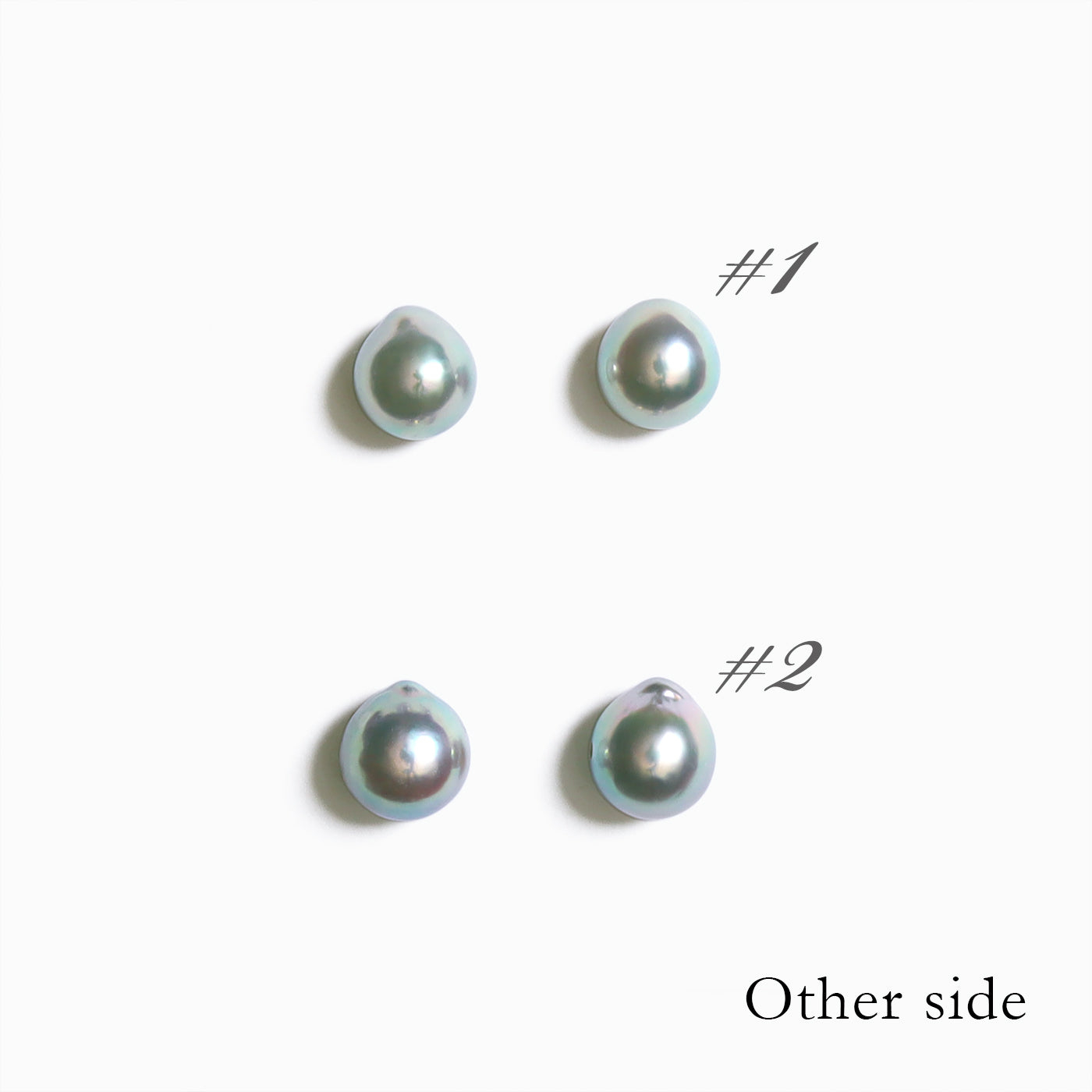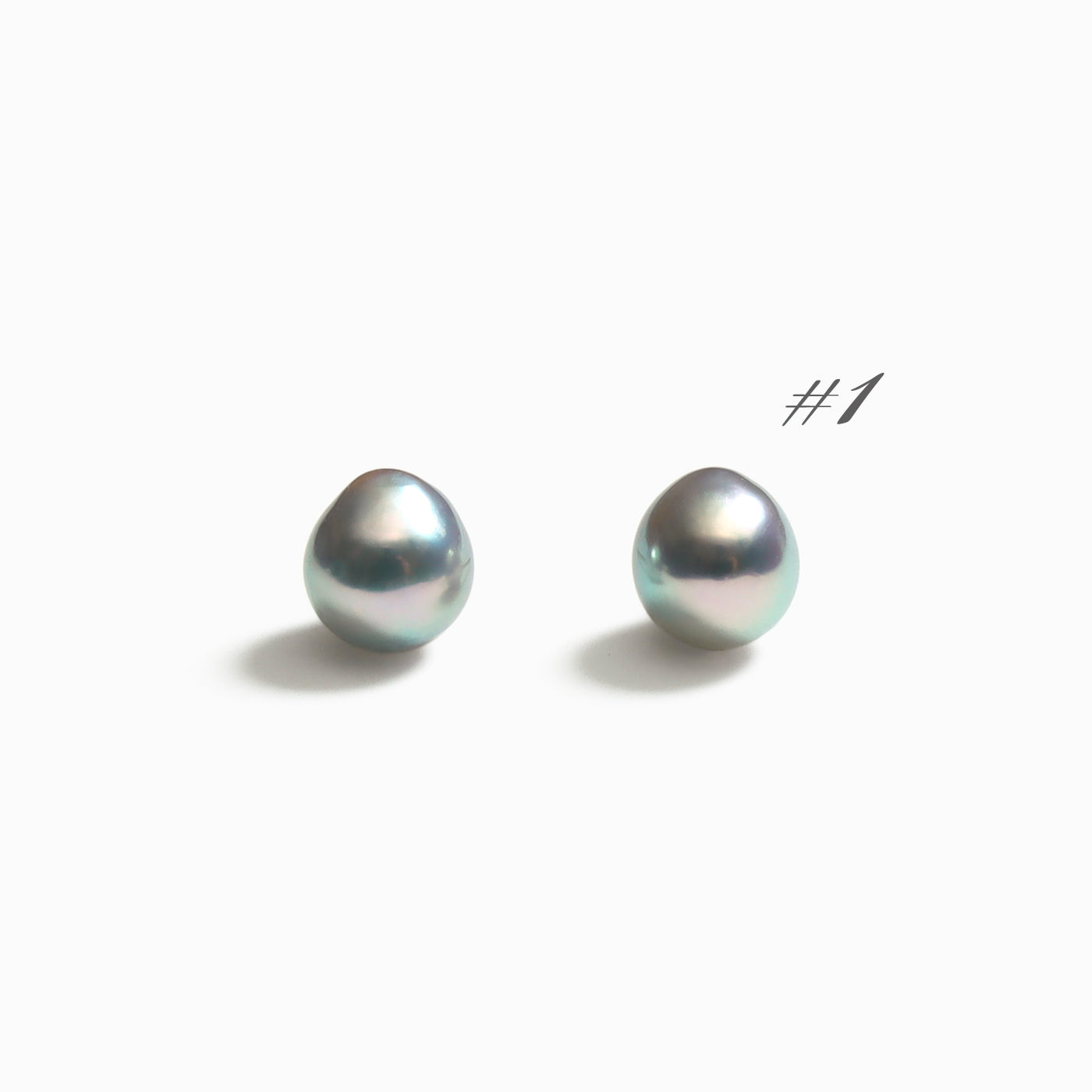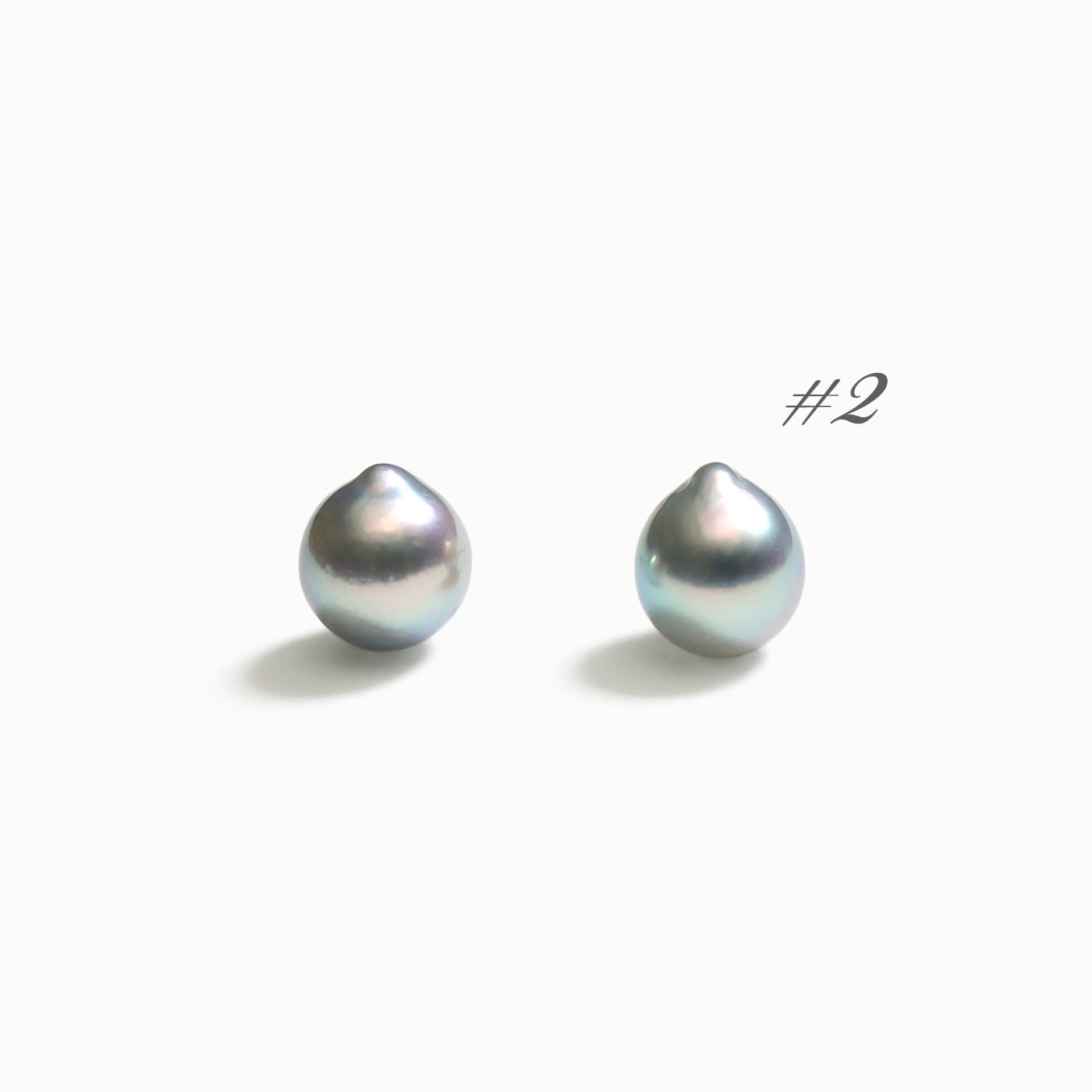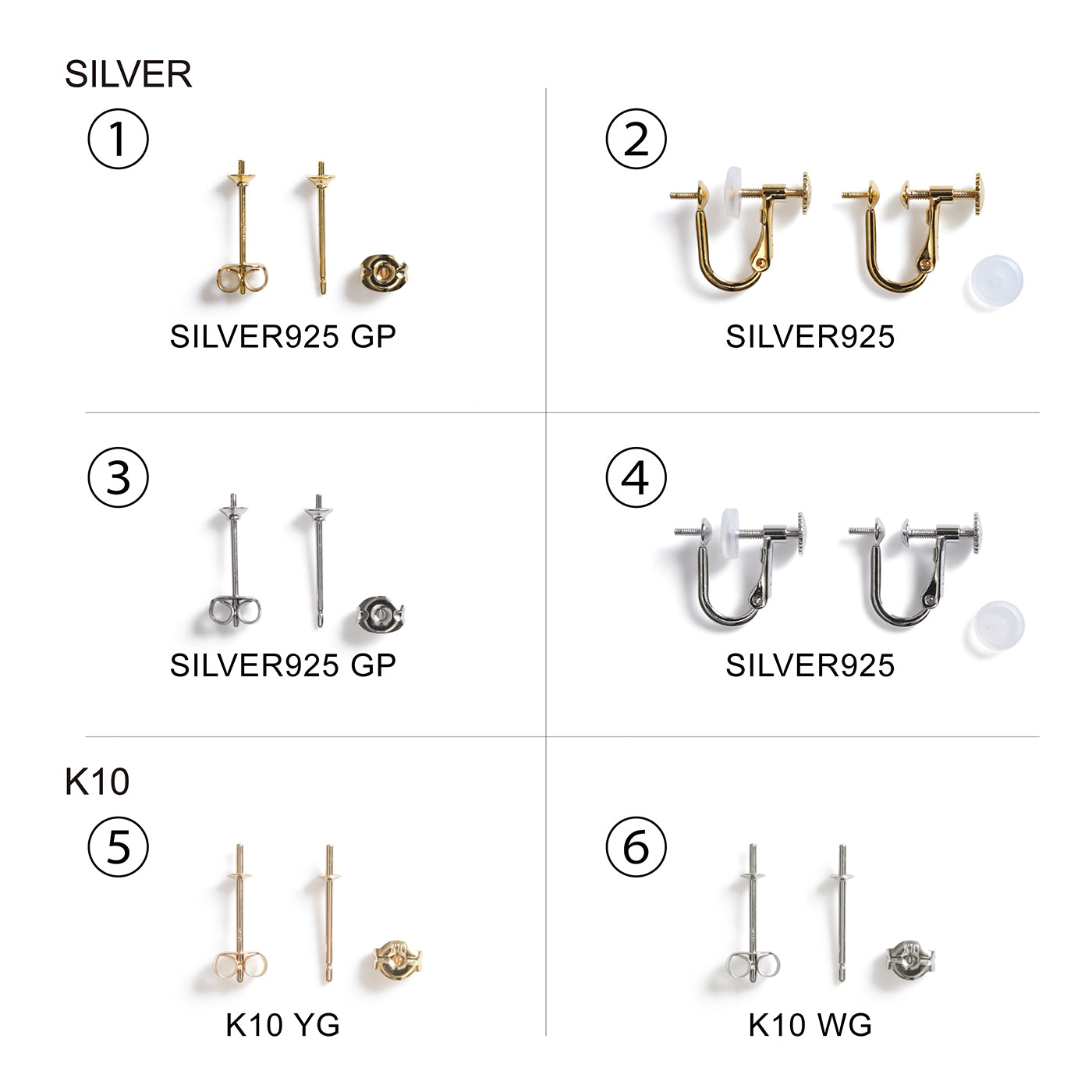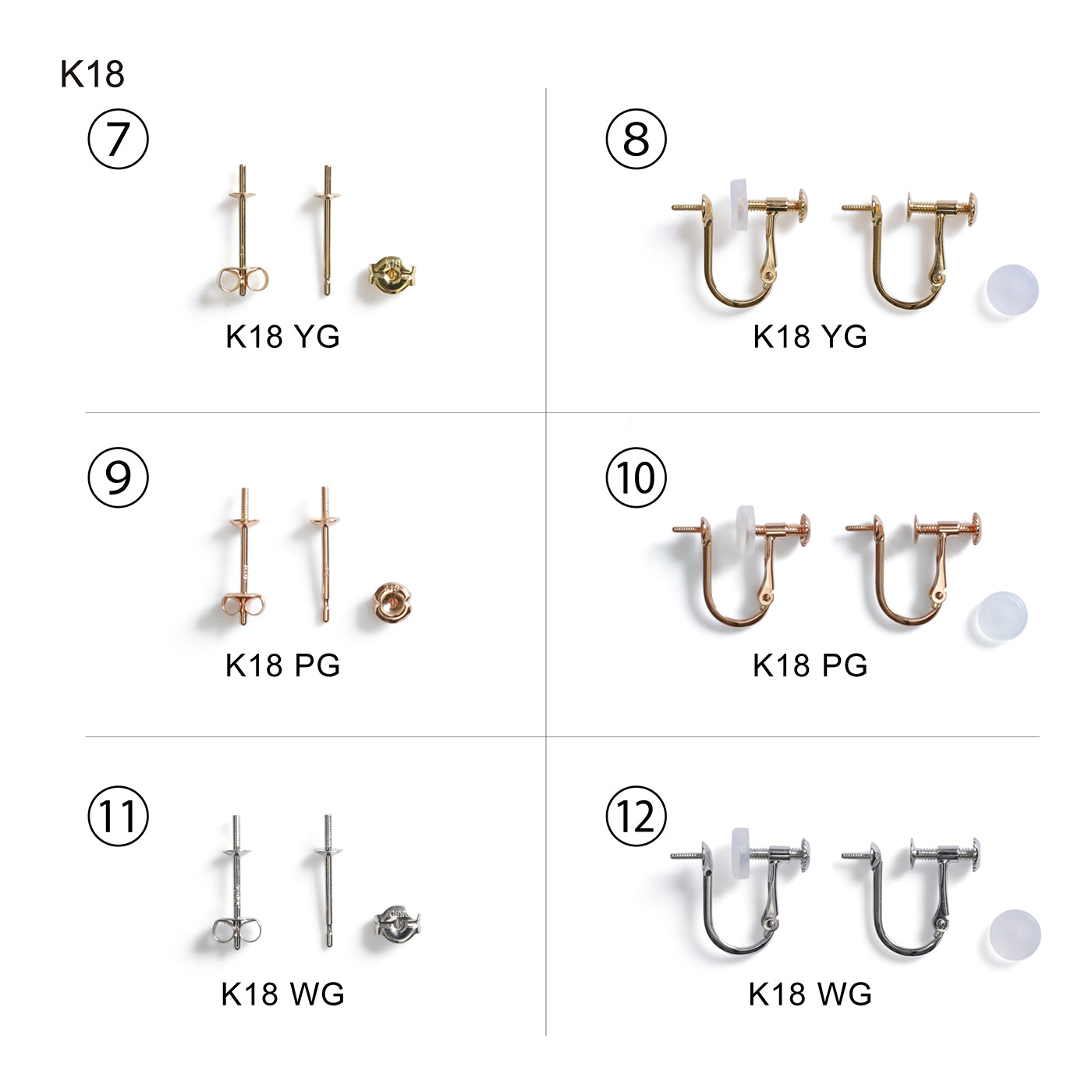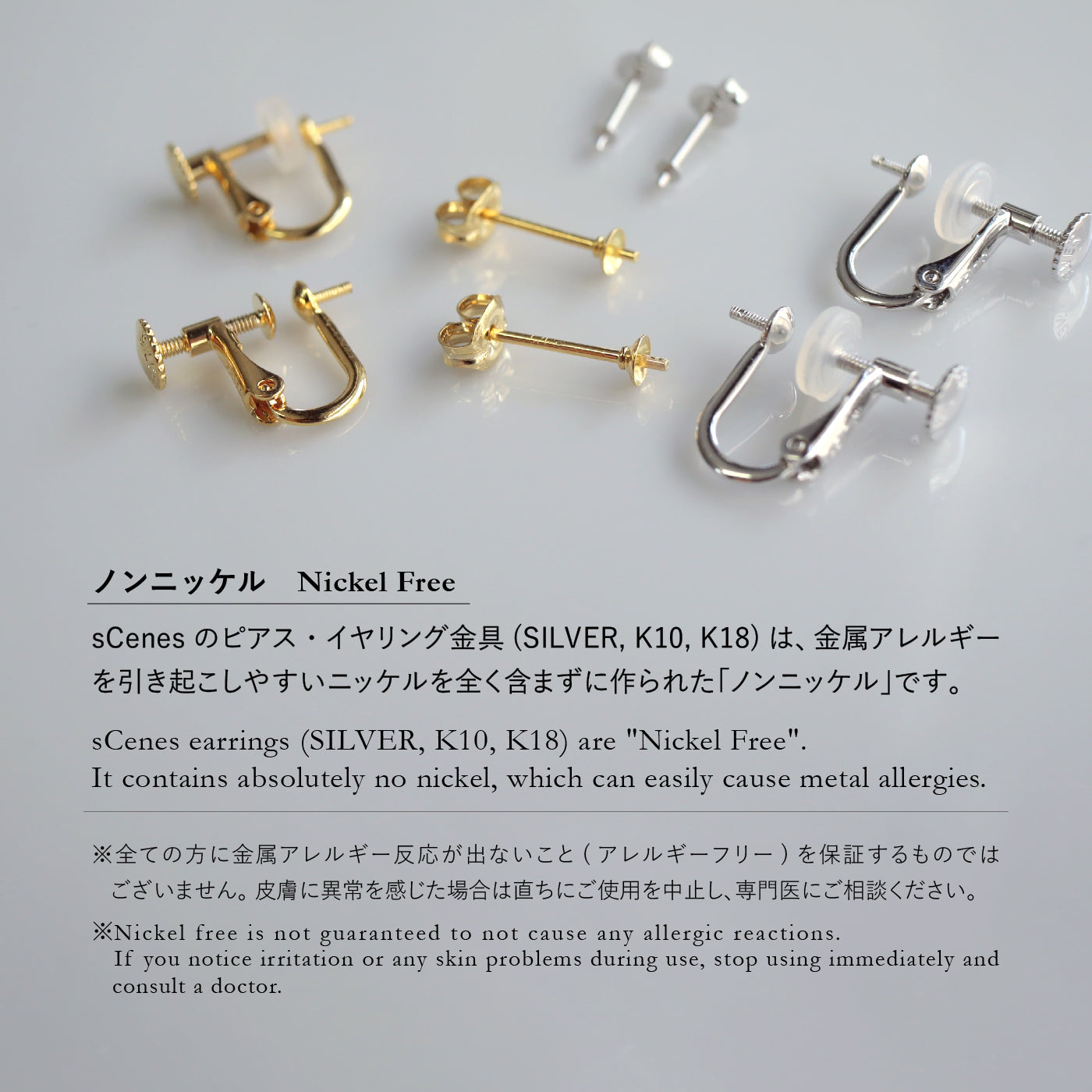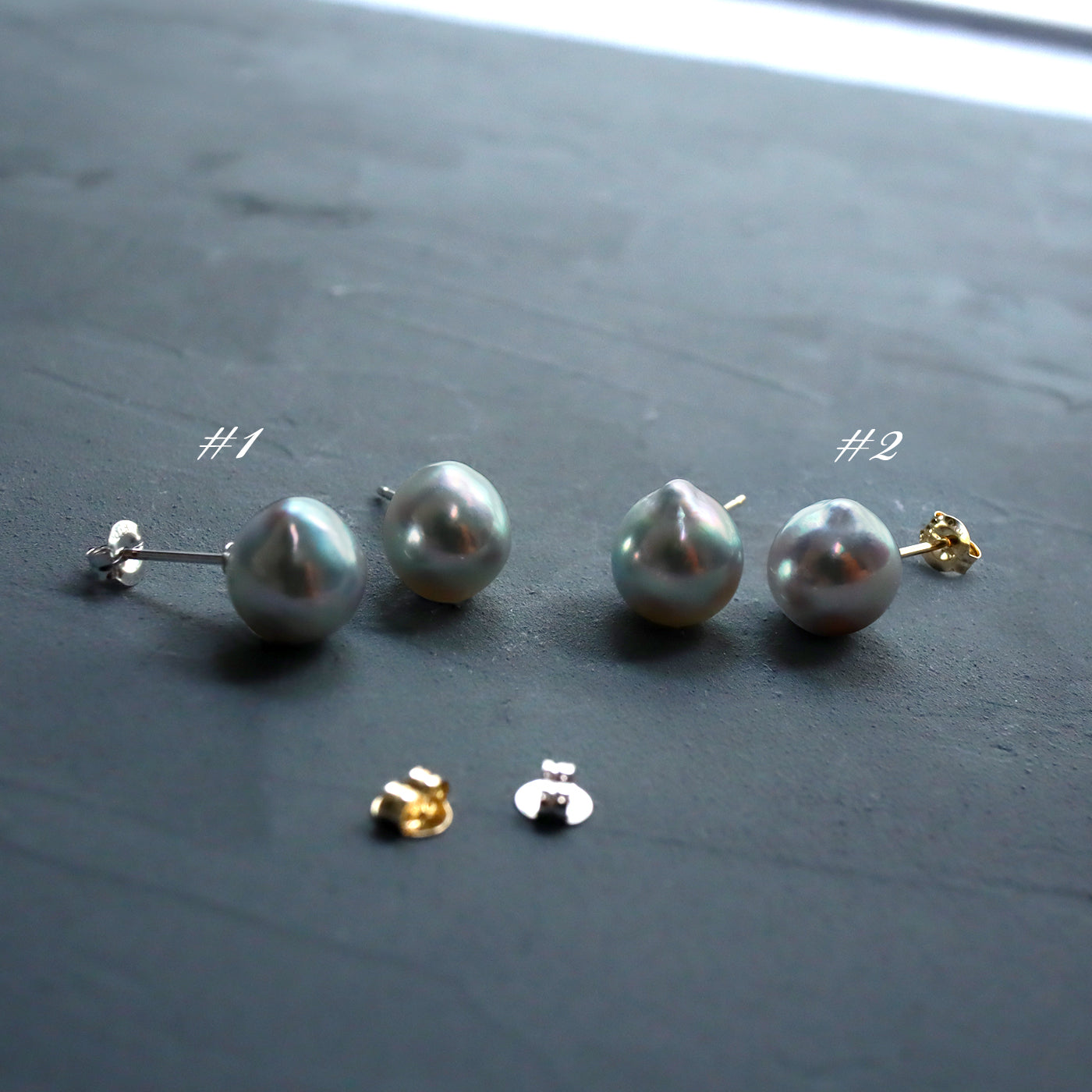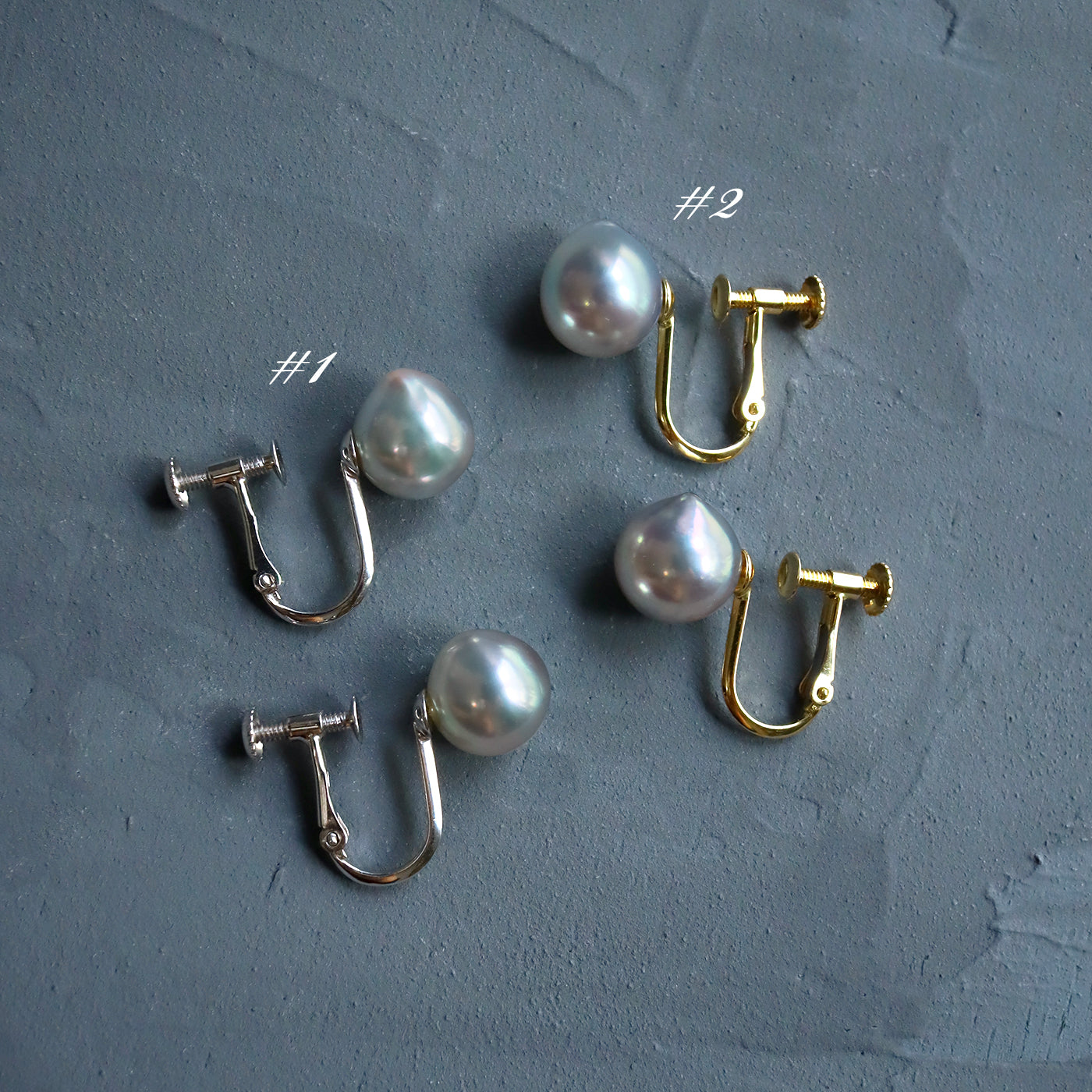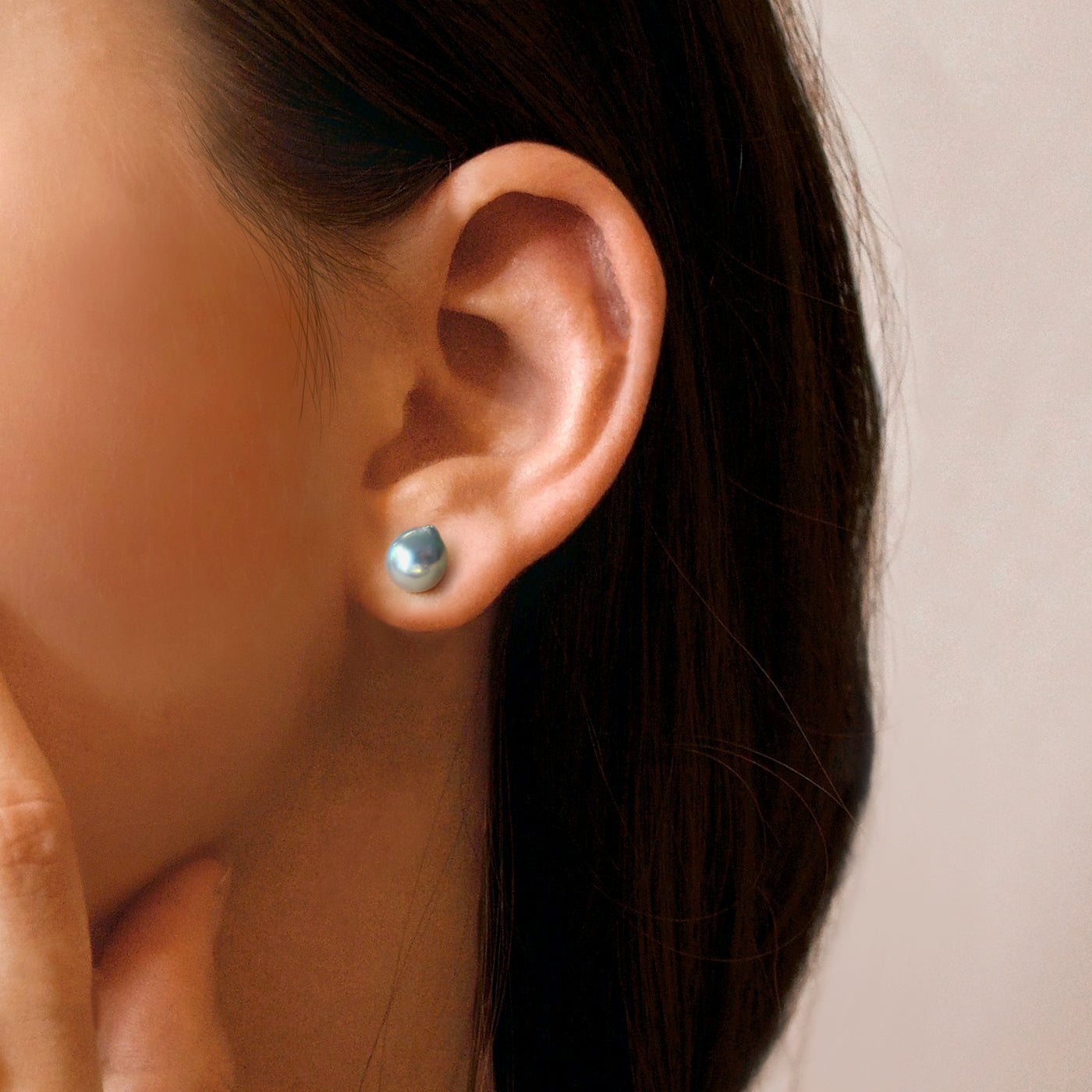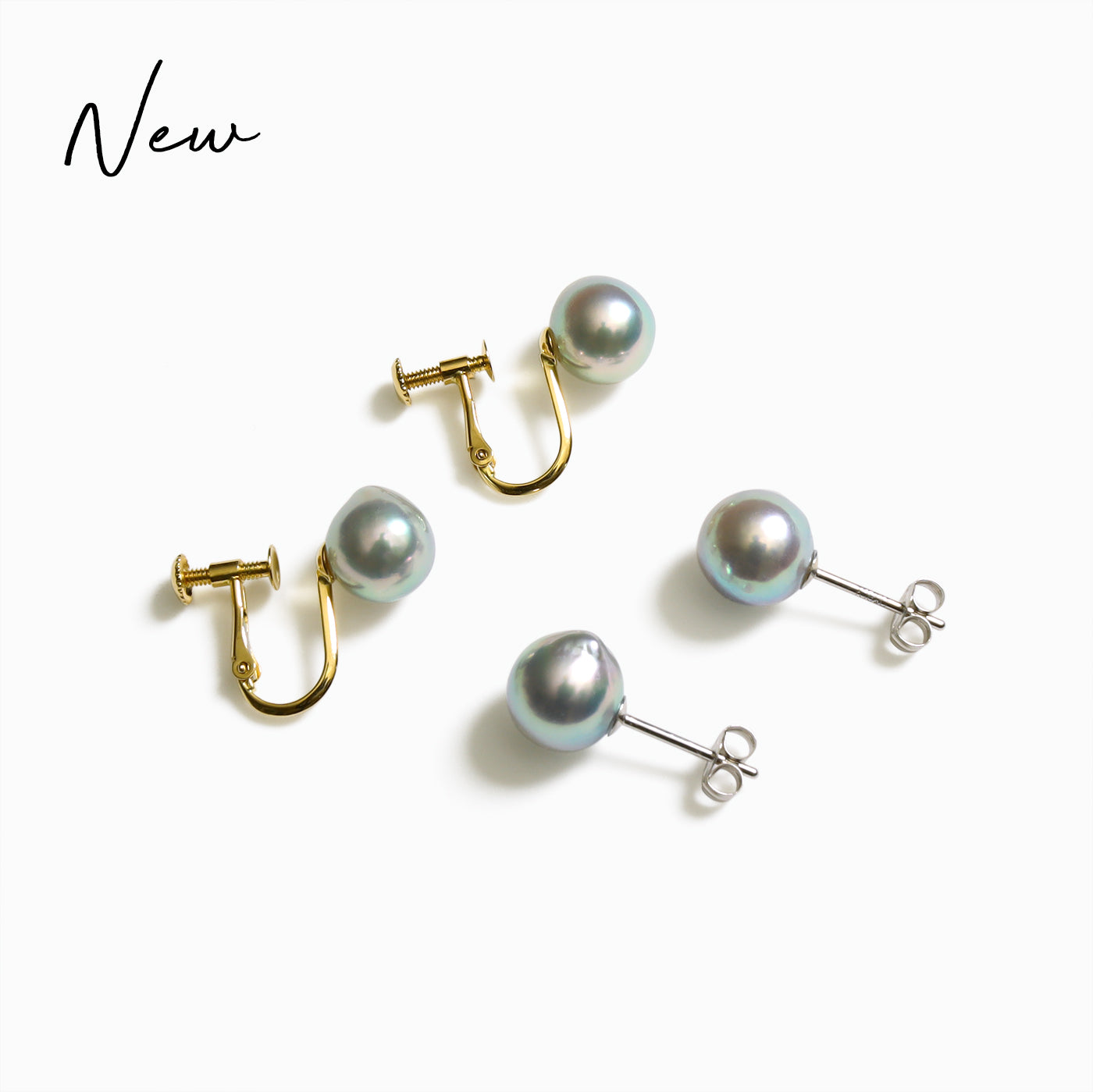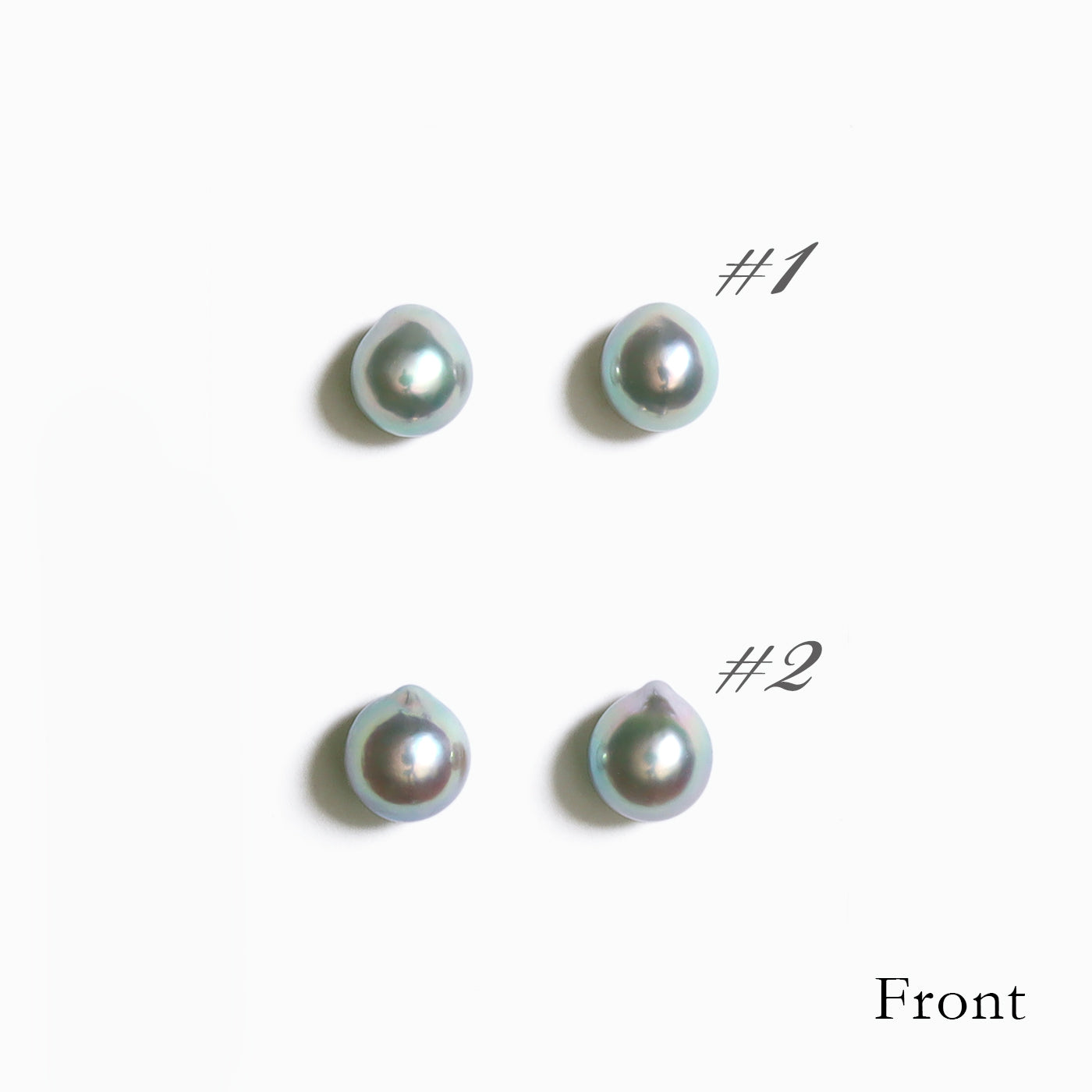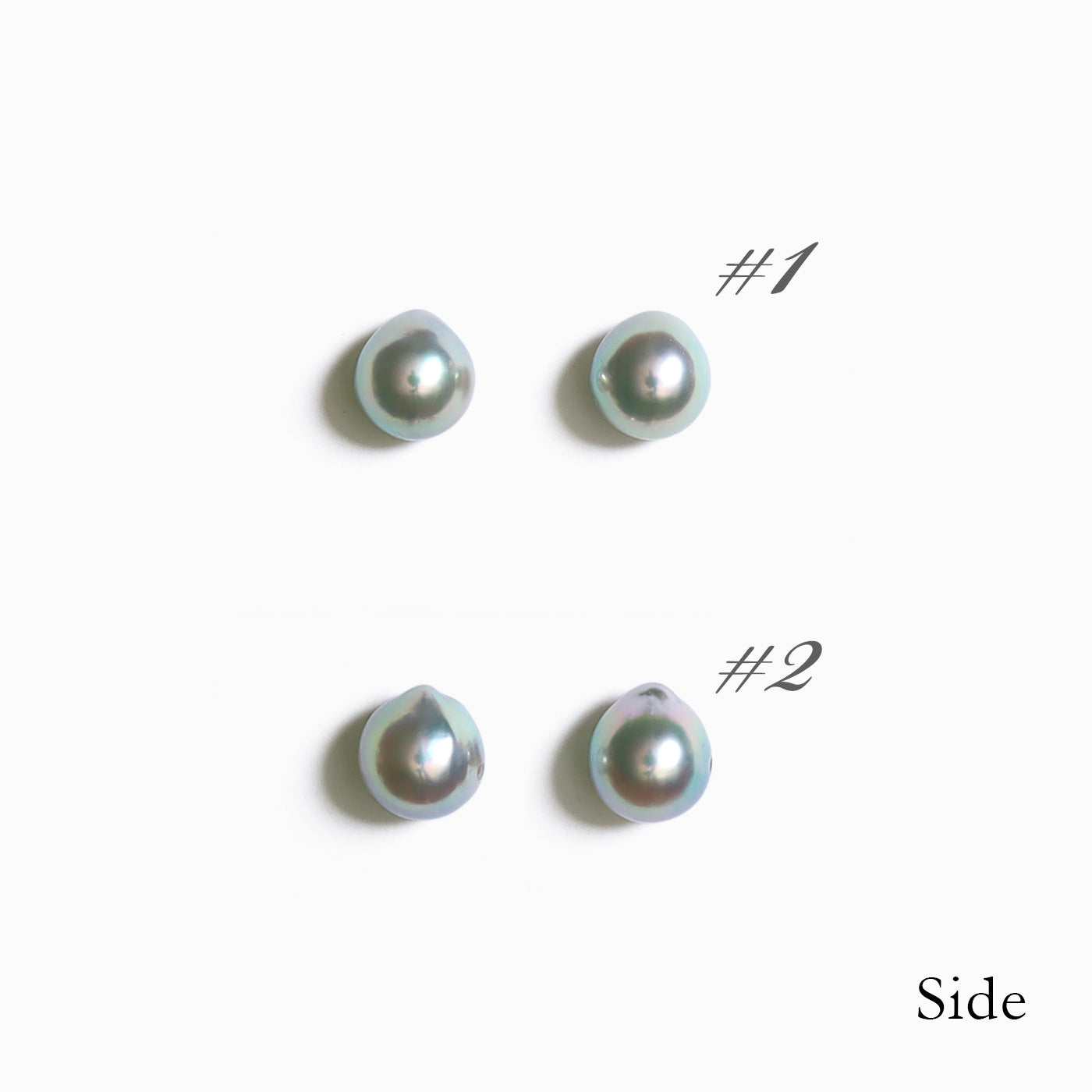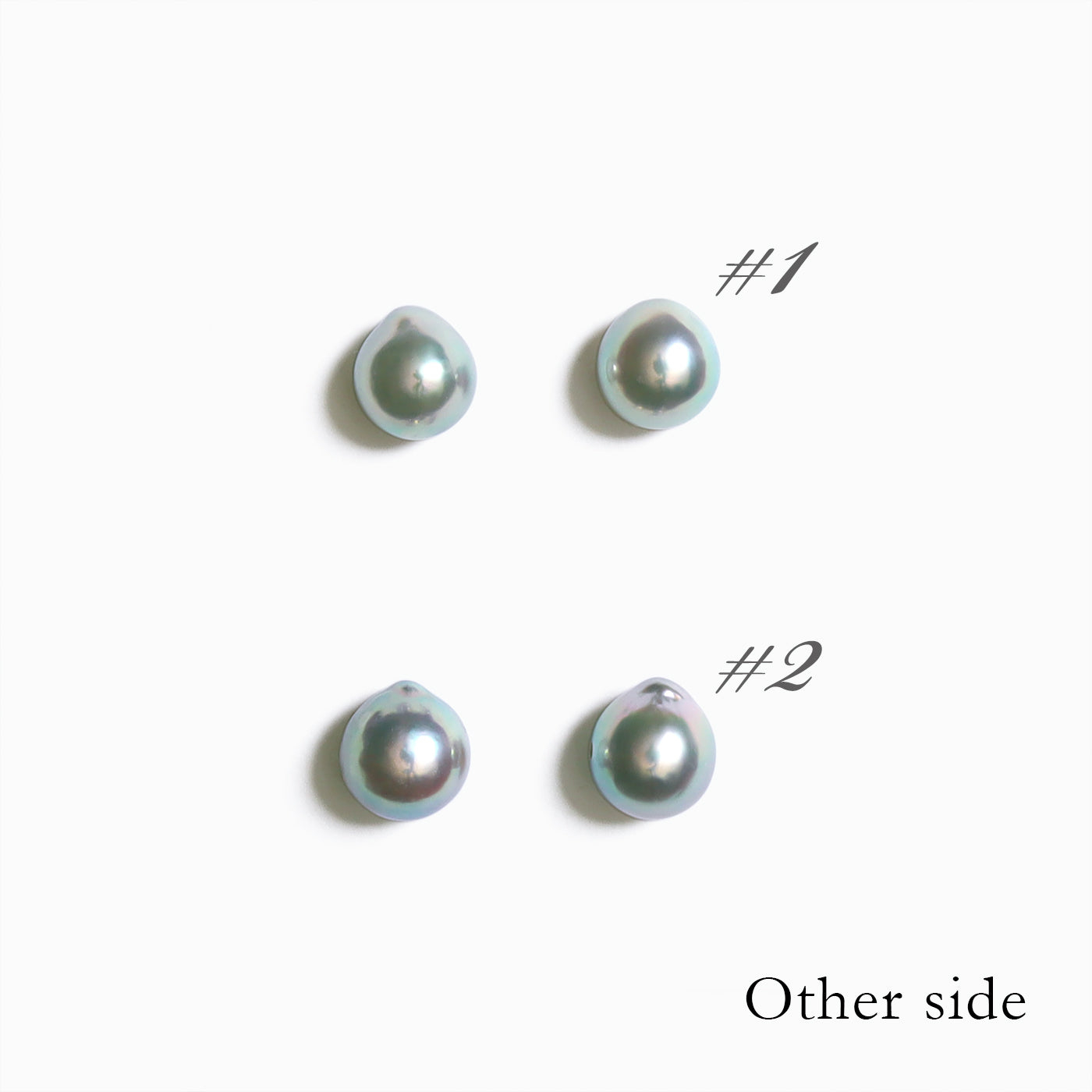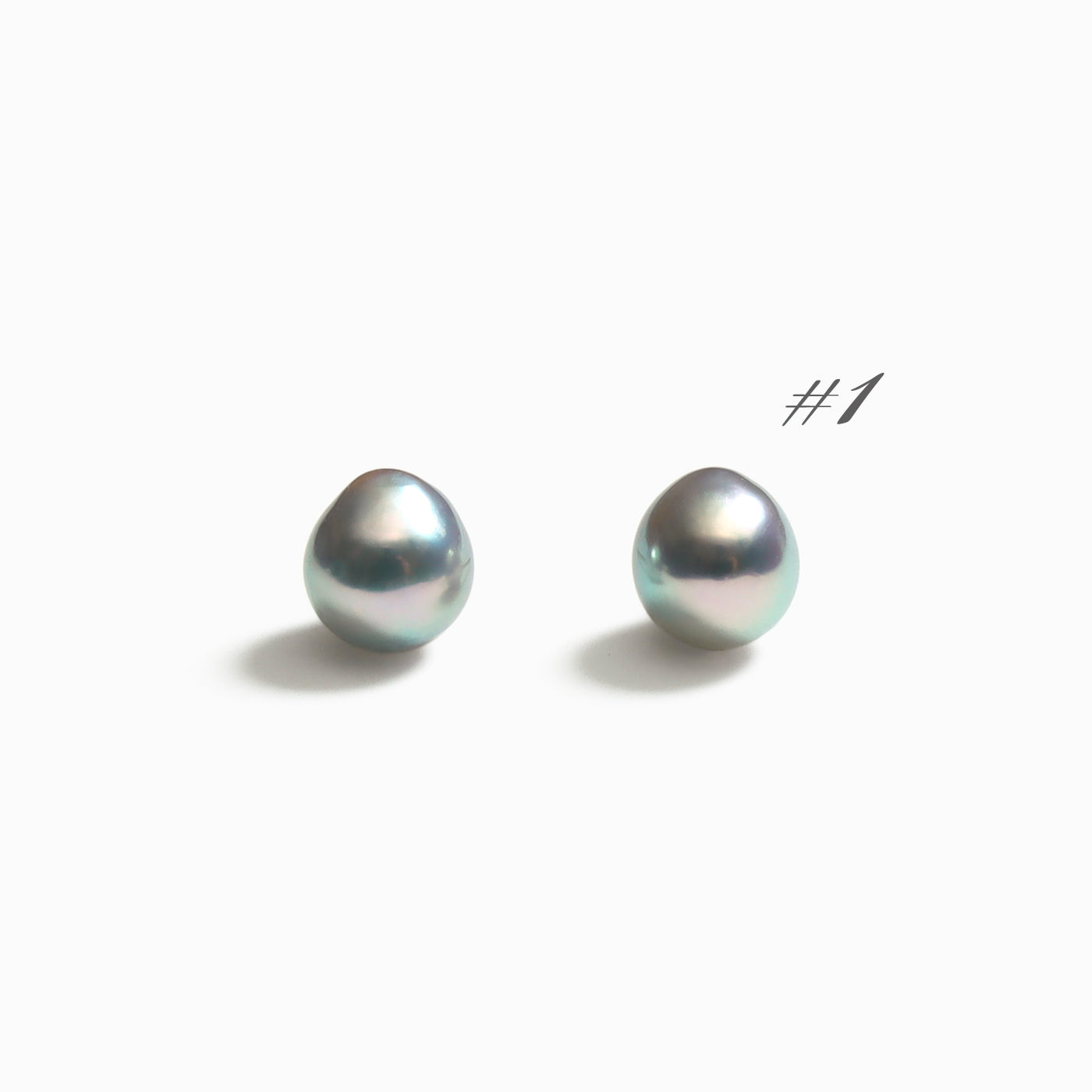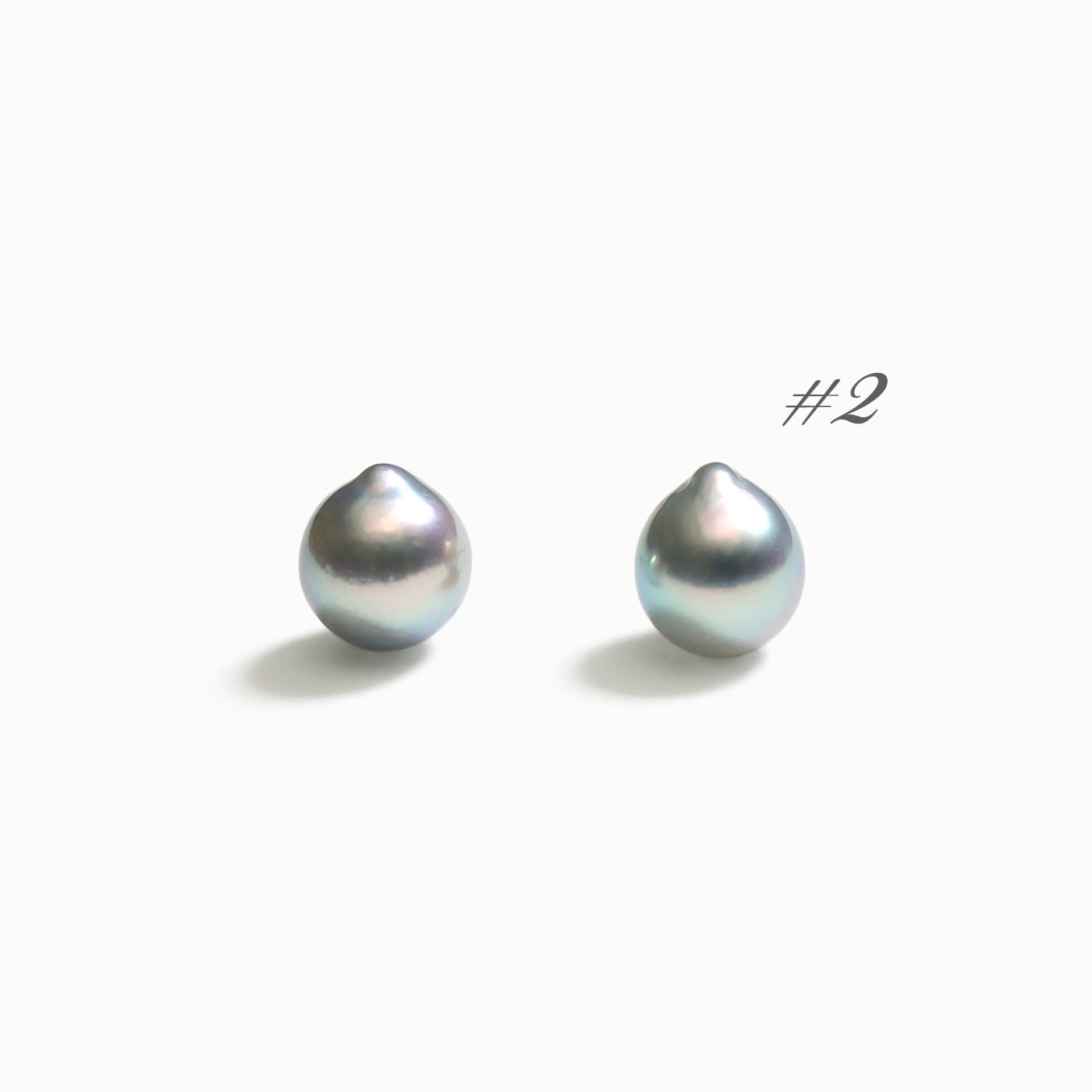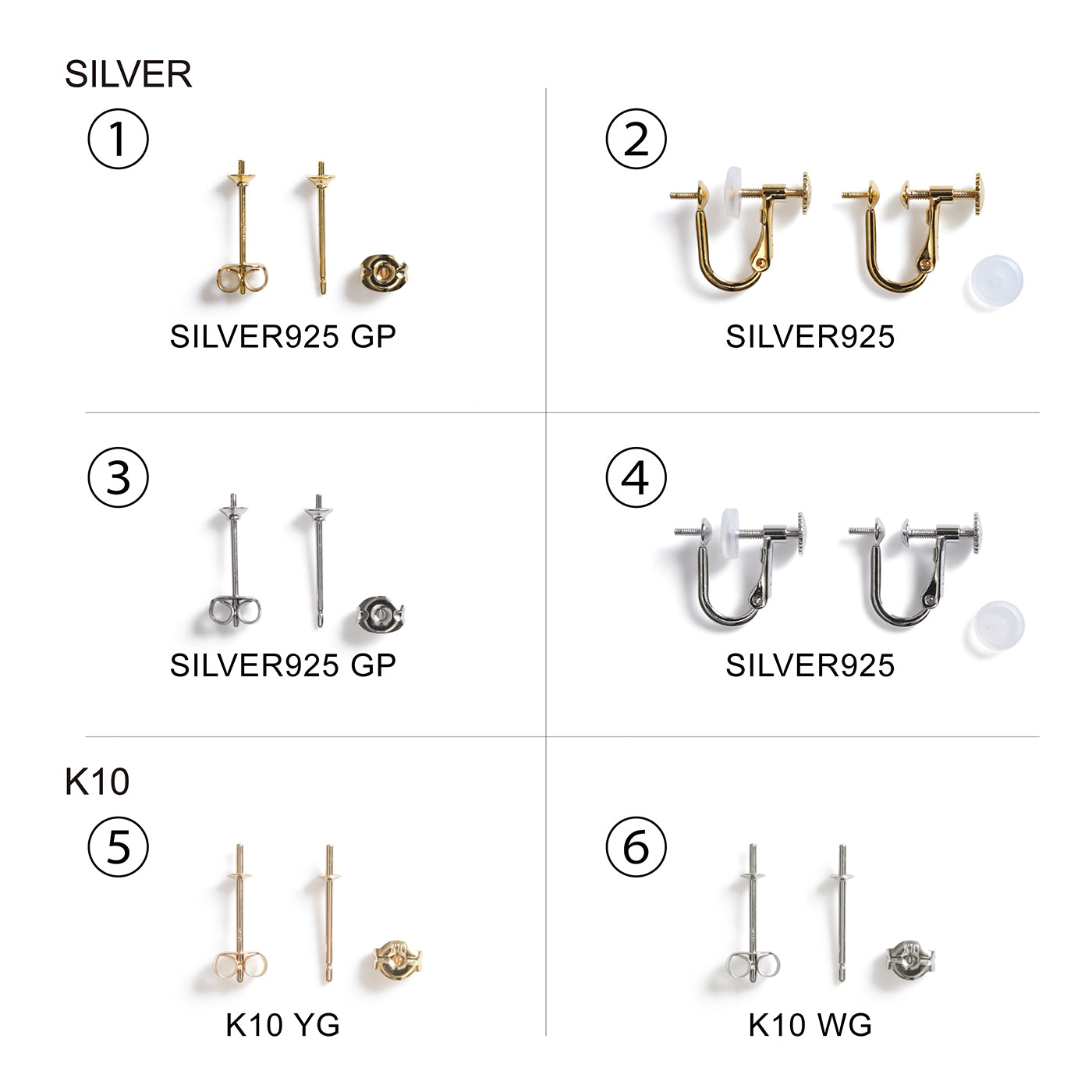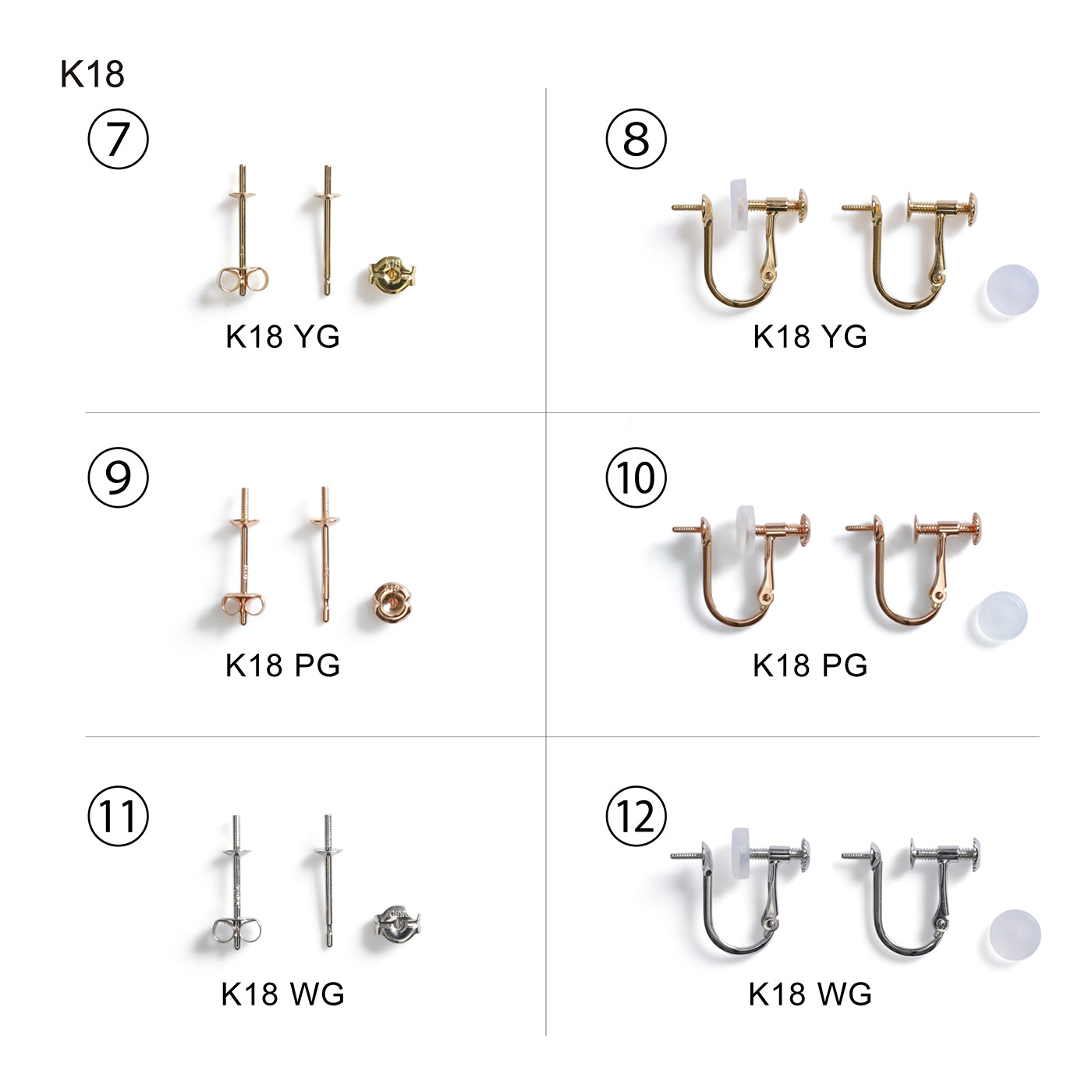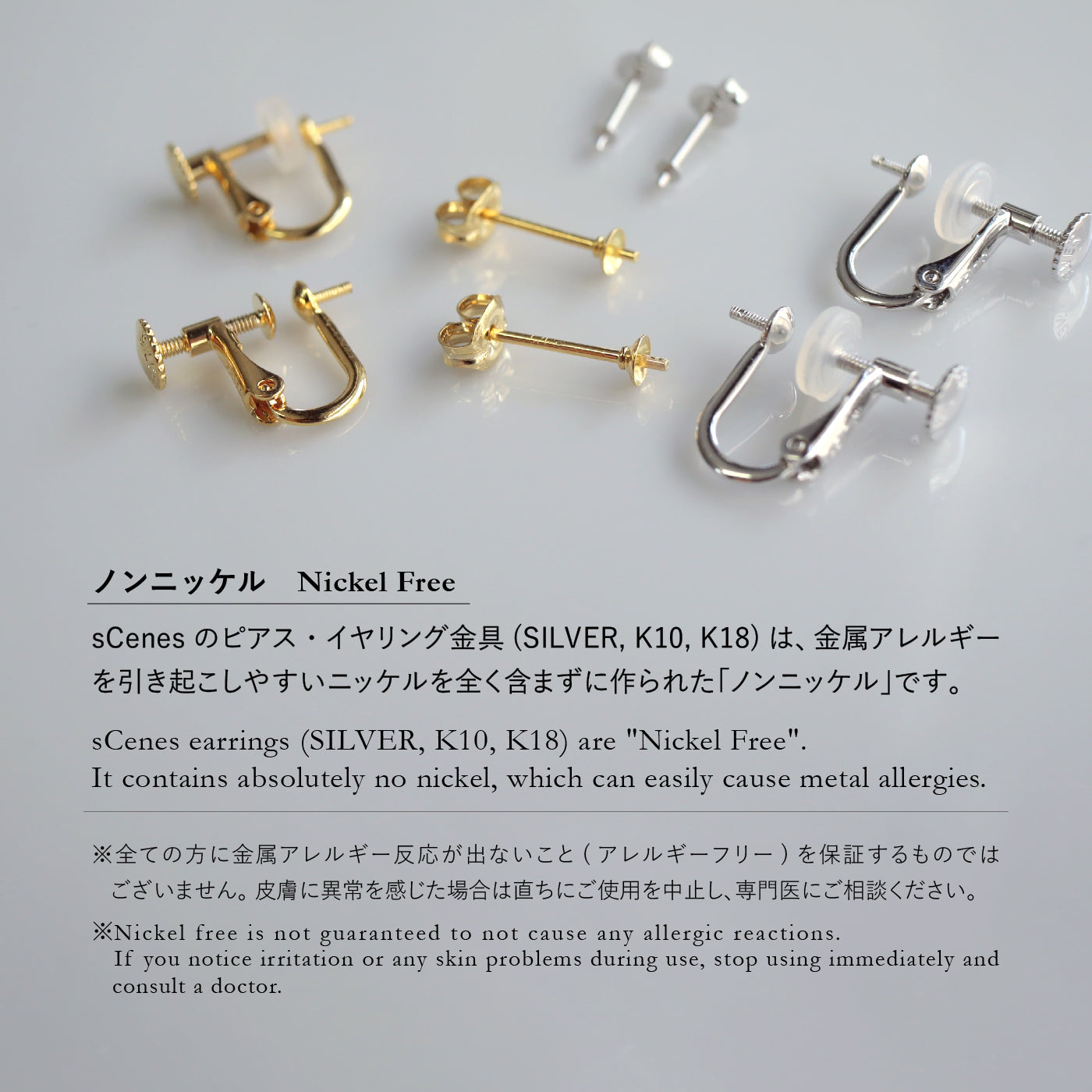 7.5mm Baroque Akoya Earrings -Natural Blue
A pair of 7.5mm non-enhancement blue colored Akoya pearls are available for earrings.
The shape of the pearls is baroque with an uneven drop base.
The blue color, which is transparent yet somehow deep in color, is due to the interference effect created by the extremely thin and fine layering of each nacreous layer of Akoya pearls.

You can choose from 12 different earring bases to make your own earrings.
About Natural Blue Akoya Pearls
A Natural Blue Akoya Pearls is a pearl in which the layer of organic matter that has entered between the nucleus and the nacreous layer appears blue or gray through the nacreous layer.
Many Natural Blue Akoya Pearls have visible irregularities and blemishes inside the nacreous layer, and these irregularities and blemishes may become more noticeable with age.
This phenomenon is often seen when the nacreous layer is thin.
The Natural Blue Akoya Pearls that we offer at sCenes have a thick and solid nacreous layer, and the internal condition of the nacreous layer is good.
Please set the quality to 1080p from the settings screen.If the playback speed is too fast for you to see, please set the speed down.
ITEM7.5mm Baroque Akoya Earrings -Natural Blue
MATERIAL Akoya Pearl / Earring fittings are made of different materials depending on what you choose.
PEARL SHAPEDrop-like Baroque
PEARL COLOR Blue

* The appearance of pearl differs depending on the viewing environment (location and light source). The object colors shown in the table are only approximate representations based on sCenes' recognition.
PEARL SIZE7.5-8.0mm
| | Luster | Nacre thickness | Blemishes |
| --- | --- | --- | --- |
| #1 | A | A | AB |
| #2 | A | A | AB |
*For more information about the quality and grade of pearls, please visit Our Pearls page.
COUNTRY OF ORIGINJapan
About Product Customization (Earrings Processing)
・ Please select the earring base of your choice.
・ Please allow 2-7 days for the production of this product.
・For more information about product customization, please check this page.
*If you would like to request gift wrapping, please click here to add it to your cart.
*Each pearl sometimes has blemishes and flaws on the surface which actually indicate that a pearl is authentic. *For any enquiries and further information about our products, please do not hesitate to contact us before the purchase. *The pearls and jewelries on the image may slightly differ from their actual color, texture and design due to the display resolution on different devices.