SOLD OUT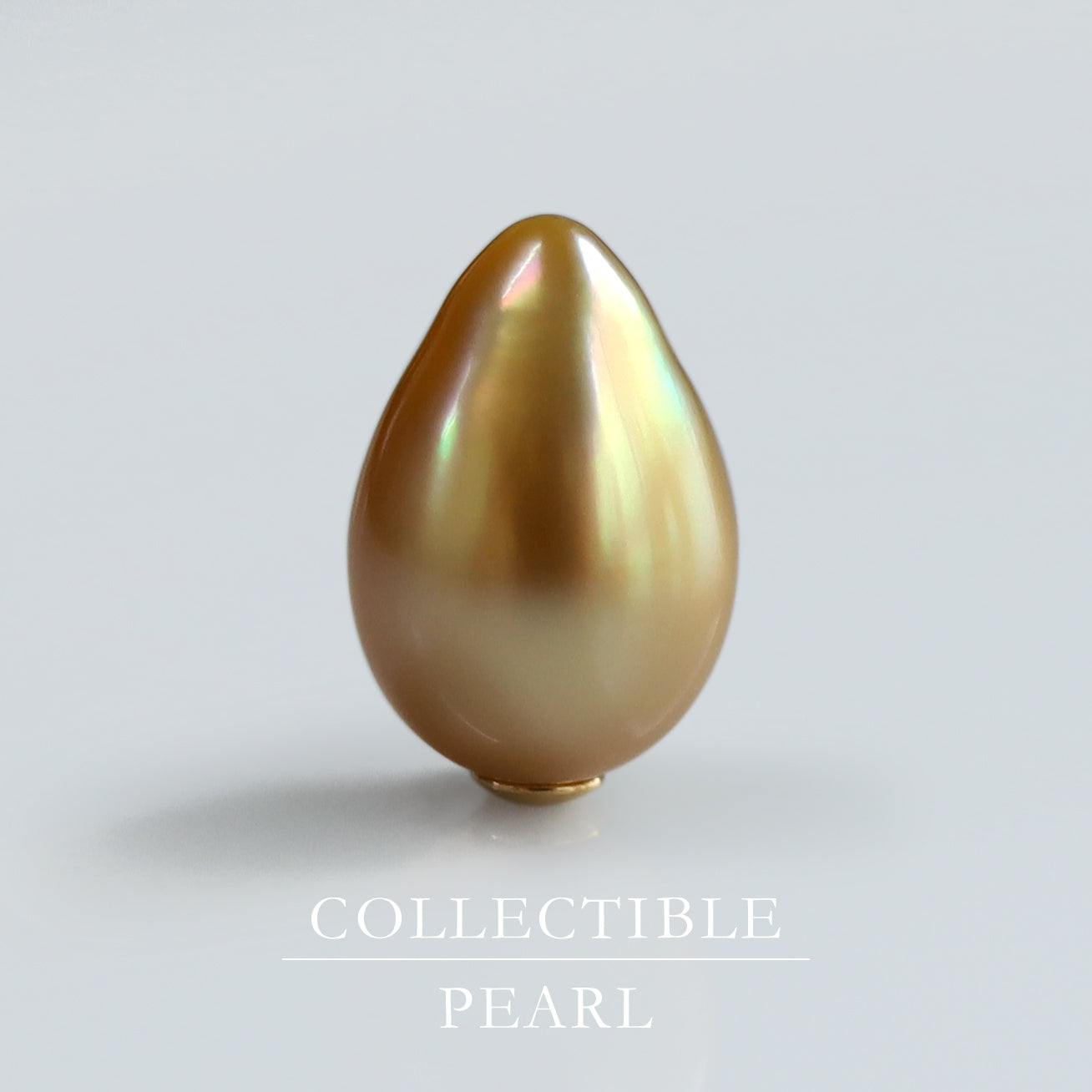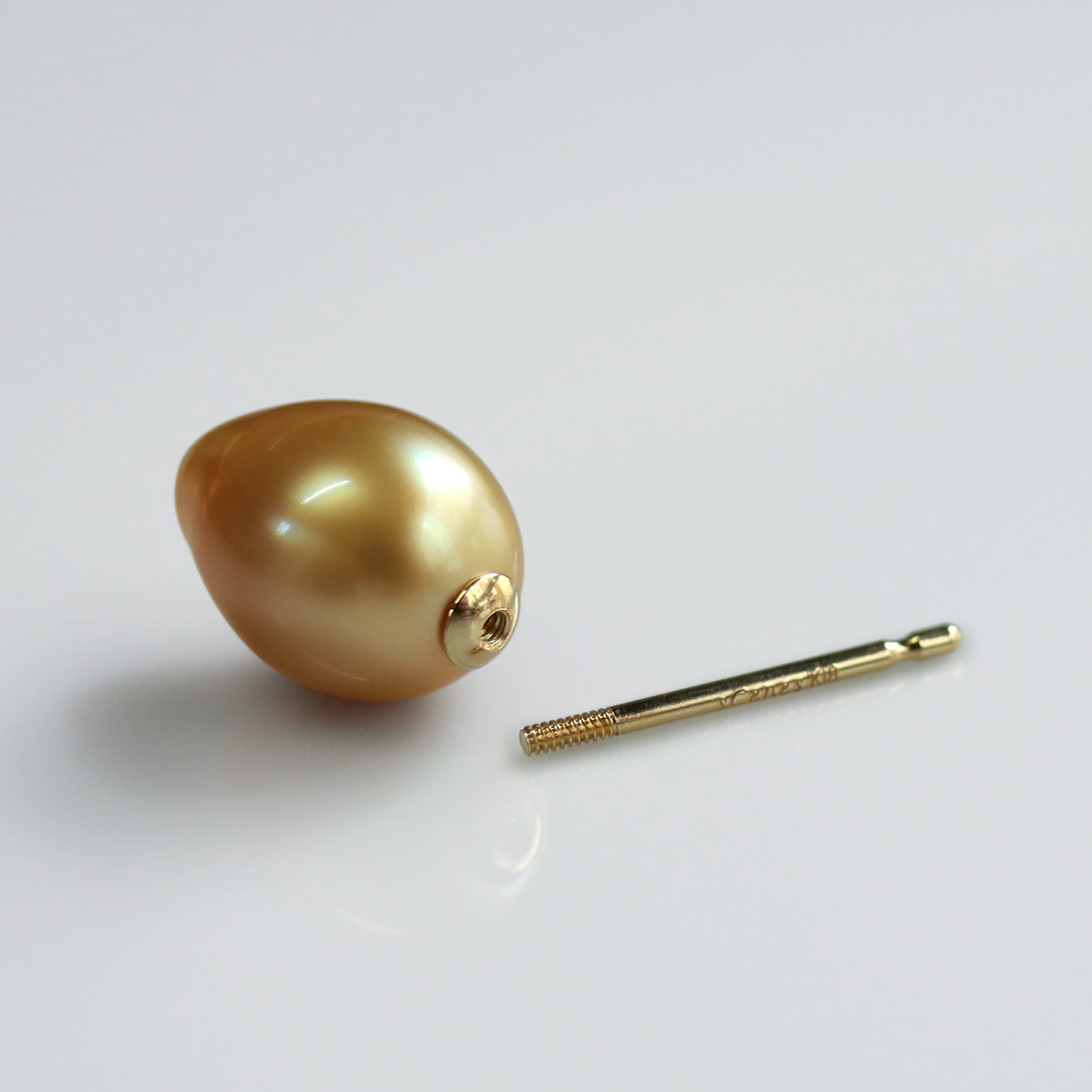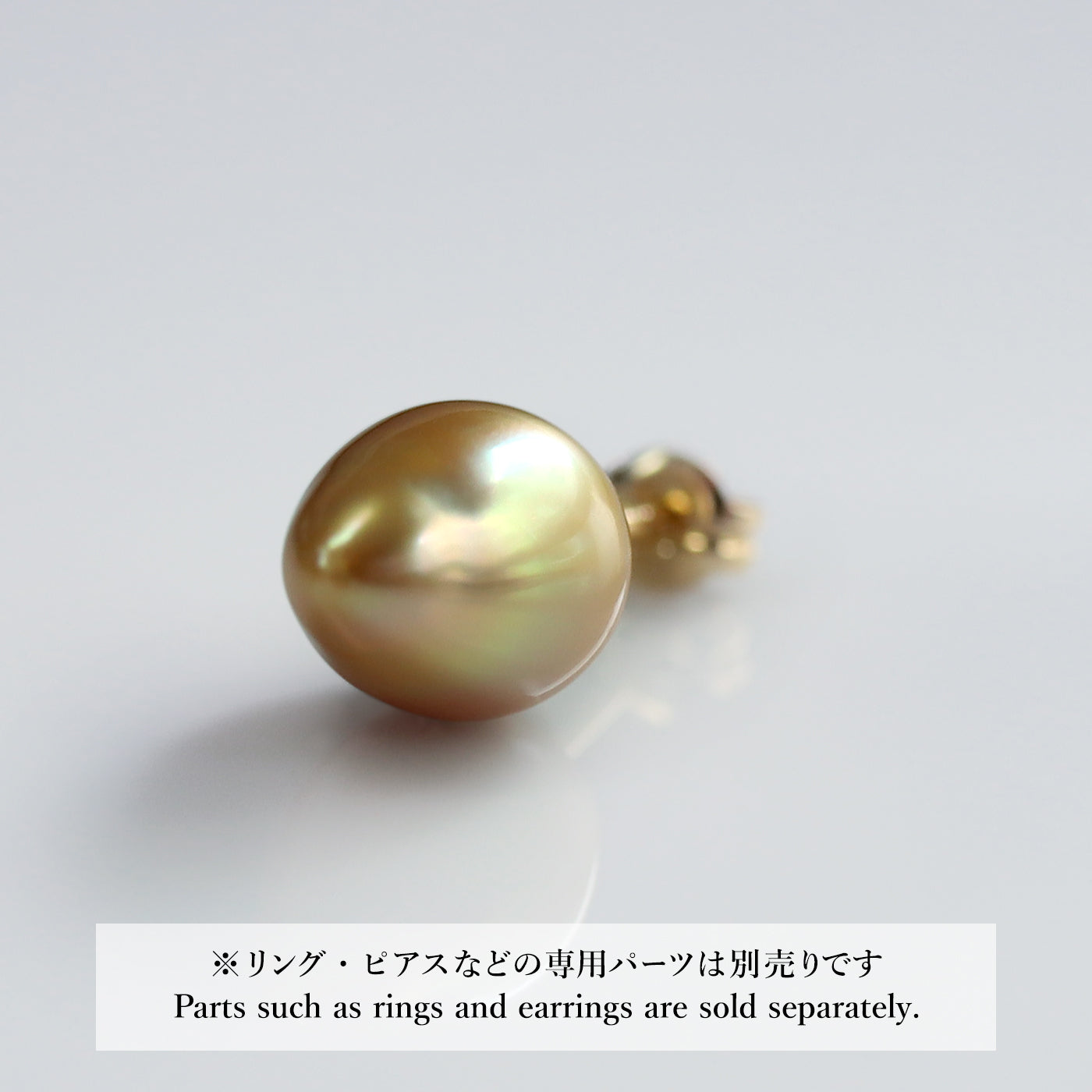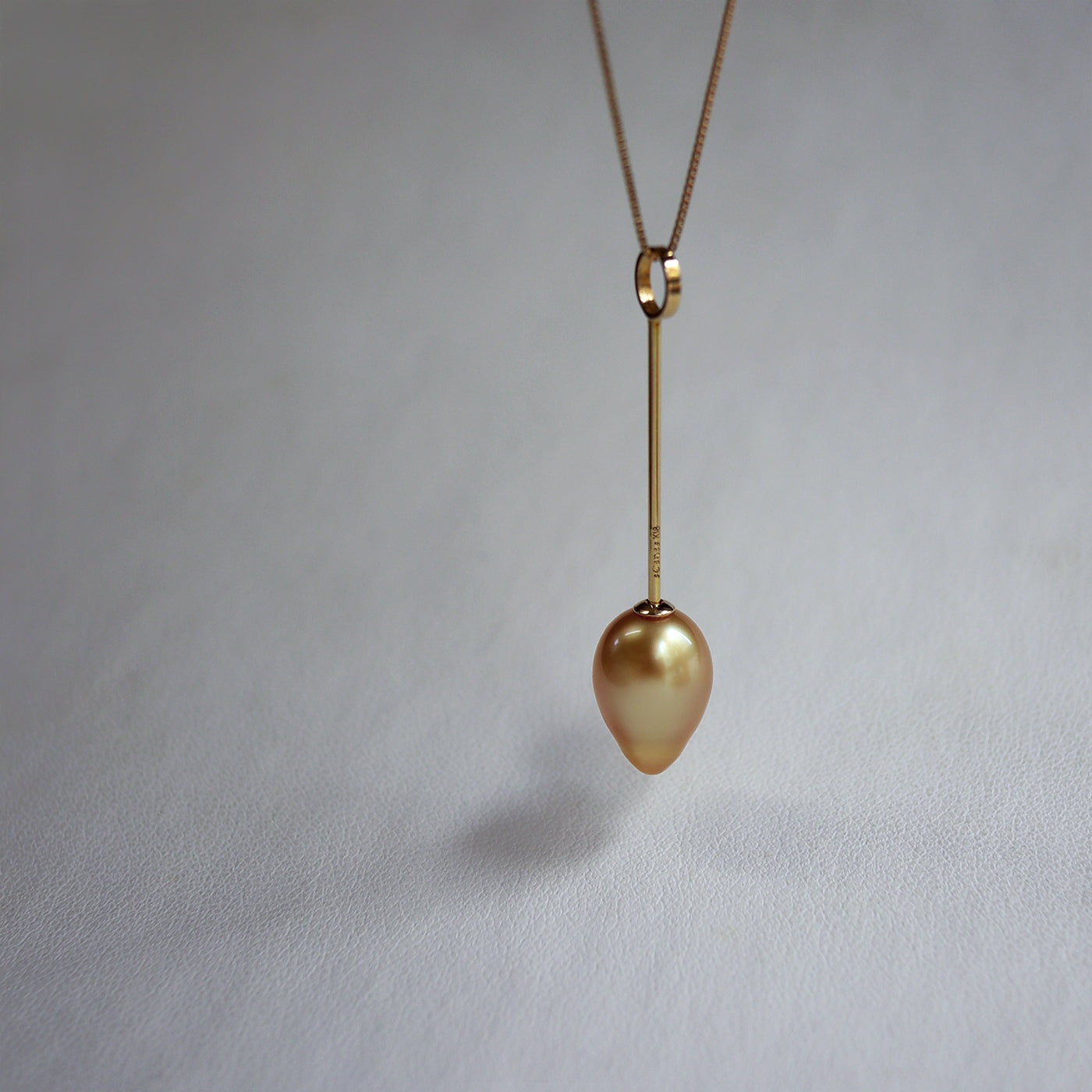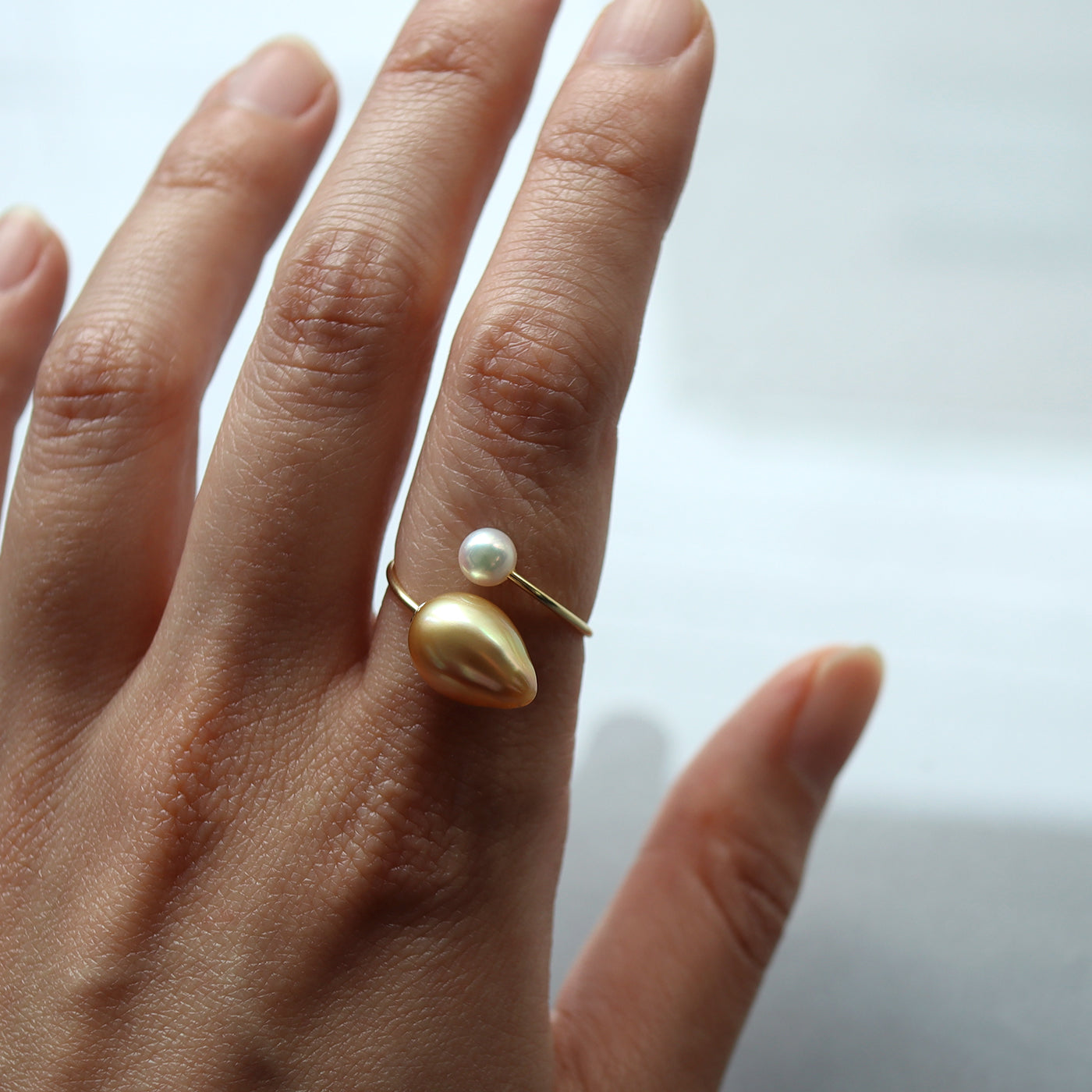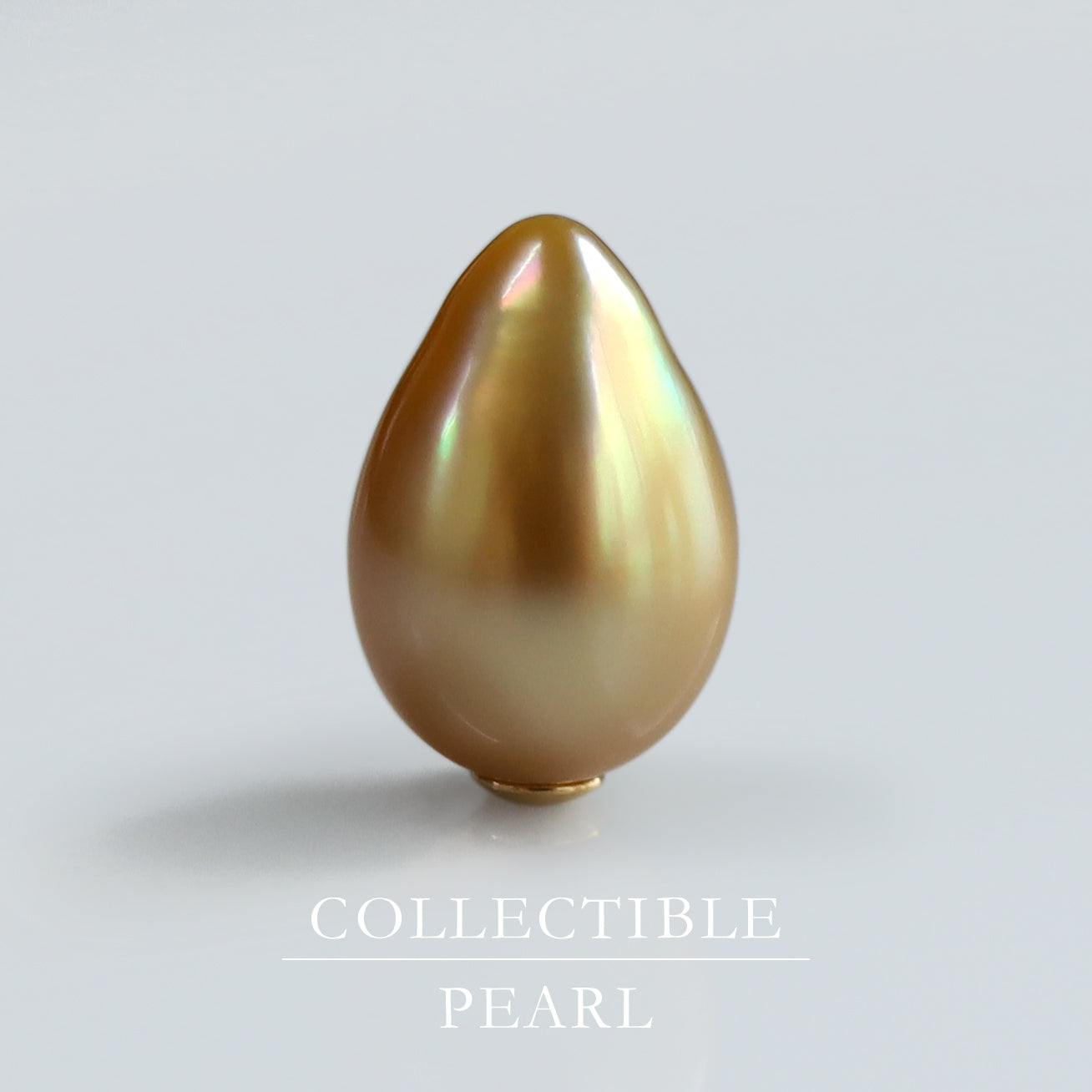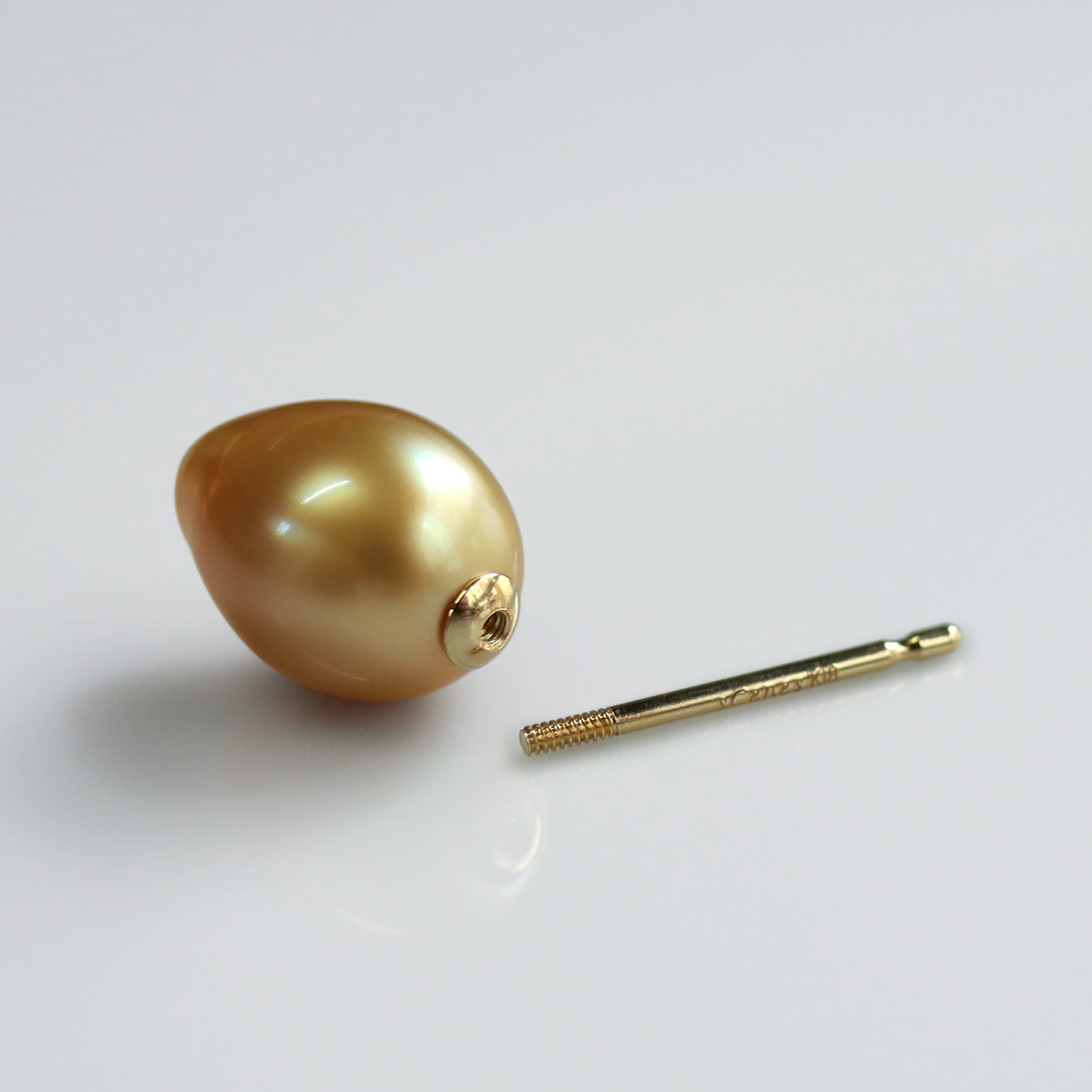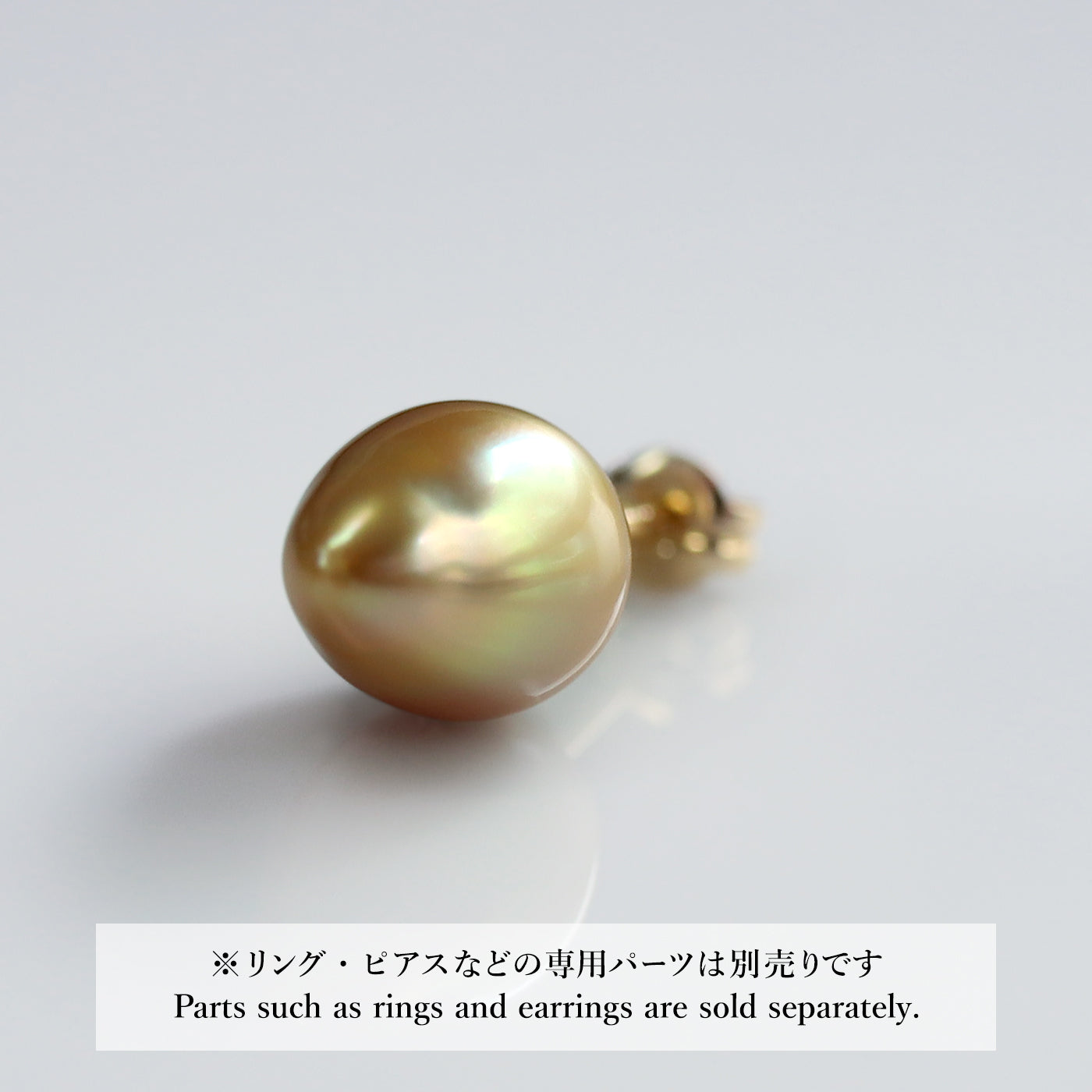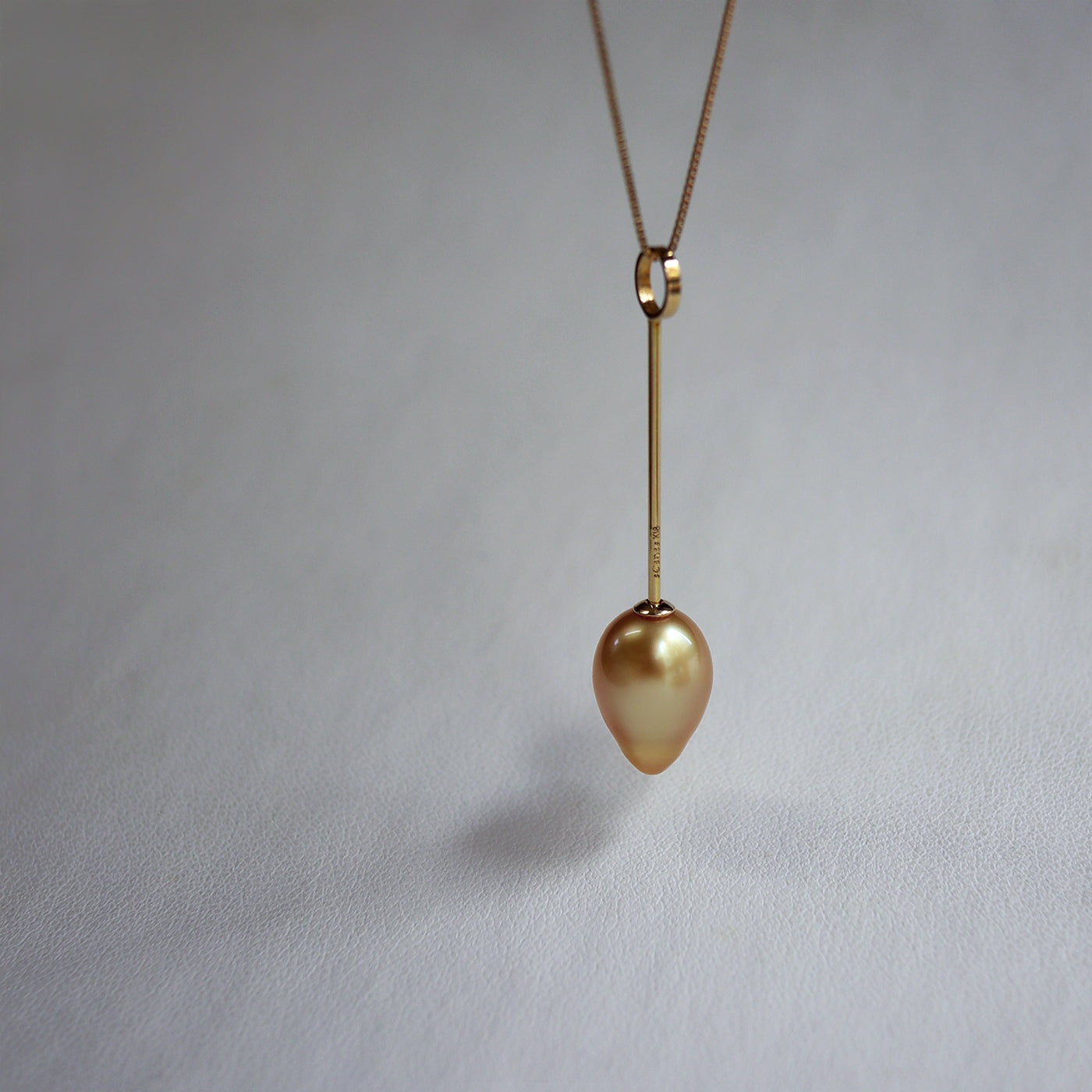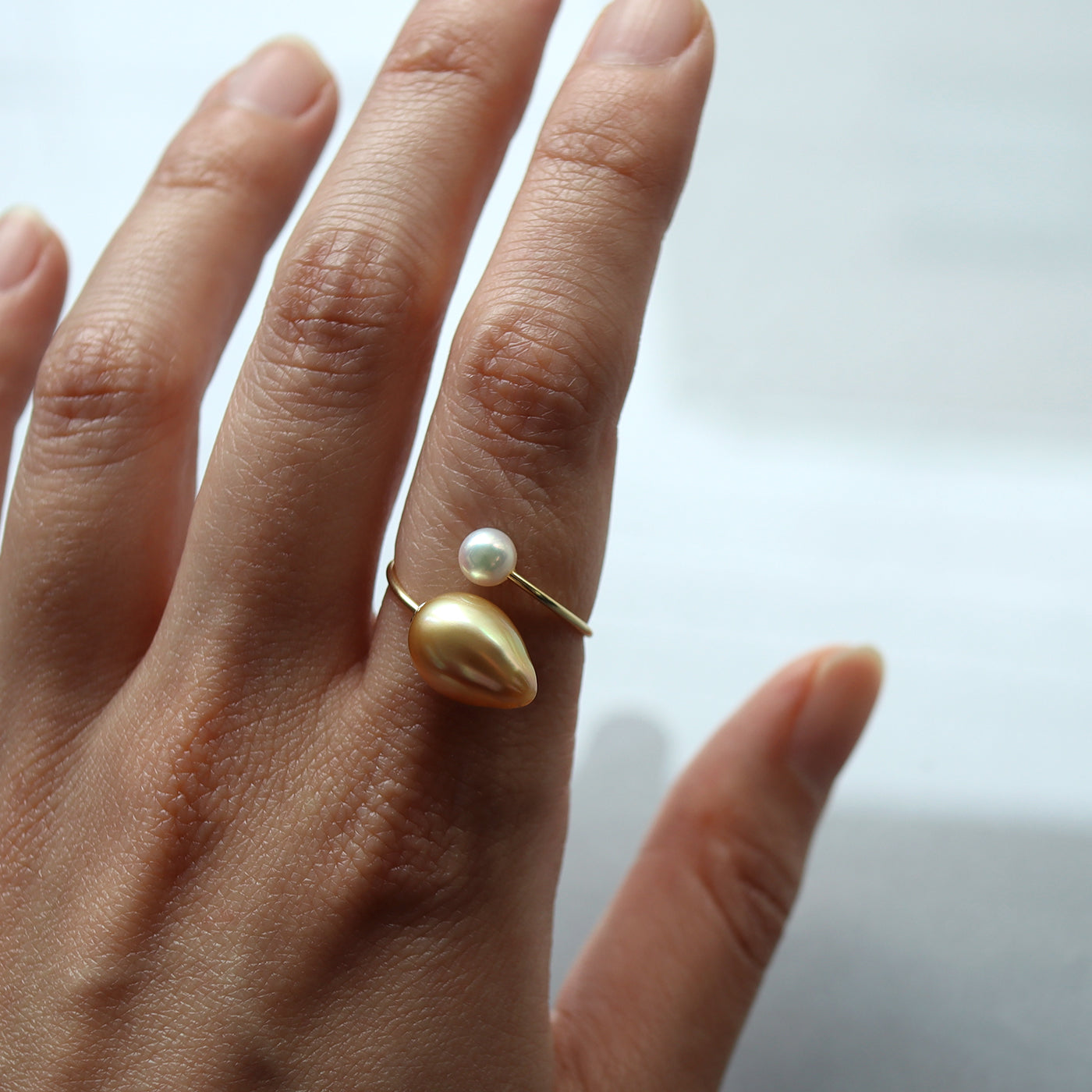 【COLLECTIBLE】Golden South Sea Keshi Pearl (No. CT68113)
Collect, Put on, and Display.

COLLECTIBLE PEARL is a special kind of jewelry that allows you to enjoy pearls to the fullest in your daily life.

The pearls we have prepared for COLLECTIBLE PEARL are carefully selected from all of our pearls, and are truly valuable and rare.

We hope you find your own special pearl.

◆ Production storyHereYou can see from


---

【Pearl Details】

| | |
| --- | --- |
| NUMBER: CS68113 | ORIGIN: Myanmar |
| SHAPE: Keshi | SIZE: 8-9mm(W8.6×H13.2mm) |
| COLOR: Gold | GRADE: A/A/A |
In cultured pearls, pearls with a large difference in the aspect ratio between the width and height of the drop are very rare, and we found a pearl with a rare form for the first time since No.CS392, which we introduced previously.
Moreover, this time it is a keshi pearl of this size. And, It has a beautiful drop shape that one would not expect from a keshi pearl, and the gold color is deep, with a strong luster and perfect quality.

The color of the gold is typical of Myanmar, with a slightly greenish tinge.

The drop is beautifully balanced, and considering that it is a keshi pearl, it is a very rare and collectible piece of jewel.

What is Keshi Pearl? 】 A Keshi pearl is a non-nucleated pearl that is accidentally created when fine sand particles enter the shell during the cultivation process.
However, most of these pearls have blemishes on the surface, and it is rare to find a beautiful pearl of good quality.

◆ For details on pearl quality and gradeOur Pearls pagePlease confirm.


---

【Dedicated parts] * Dedicated parts are sold separately. Dedicated partsHere

We have special rings and earrings for K18 Yellow Gold or K10 Yellow Gold to which COLLECTIBLE PEARL can be attached.



When attaching COLLECTIBLE PEARL to a special ring or other special parts, tighten the screws clockwise to the end before use.
Please note that the screws may loosen a little when used for a long time or when force is applied to the pearl.


---

【Specimen stand】※Sales have been suspended due to renewal. If you have purchased COLLECTIBLE PEARL between February 25, 2022 and the completion of the renewal product, and would like a specimen stand, please contact us using the inquiry form. We will sell it at an option price and free shipping. The price will change after the renewal. The products after the renewal will be published on Instagram etc.

I asked Kiyoto Hoshika, a recorder flute maker, to make it.You can decorate COLLECTIBLE PEARLSpecimen stand.

A unique specimen stand made for pearls with beautiful curves made by very delicate handwork and attractive wood grain.。

* If you have purchased COLLECTIBLE PEARL, we sell the sample stand by order. If you wish, please add it from the product options of COLLECTIBLE PEARL. It is a little cheaper than buying a single item.→ Currently suspended


---

Regarding delivery date
・ When purchasing only COLLECTIBLE PEARLUsually delivered within 1 week。
・ There are sizes for exclusive rings that are always in stock and sizes that are not. Sizes that are out of stock will be manufactured after ordering, so it will take up to 3 weeks to manufacture.
・ It may take up to 3 weeks for the specimen stand to be manufactured.

About the indicated size
・The size of the pearl varies slightly depending on the measurement position.
・ The poppy is an approximate value measured by sieving.

* This item will be delivered in a wrapped state.
*Each pearl sometimes has blemishes and flaws on the surface which actually indicate that a pearl is authentic. *For any enquiries and further information about our products, please do not hesitate to contact us before the purchase. *The pearls and jewelries on the image may slightly differ from their actual color, texture and design due to the display resolution on different devices.