SOLD OUT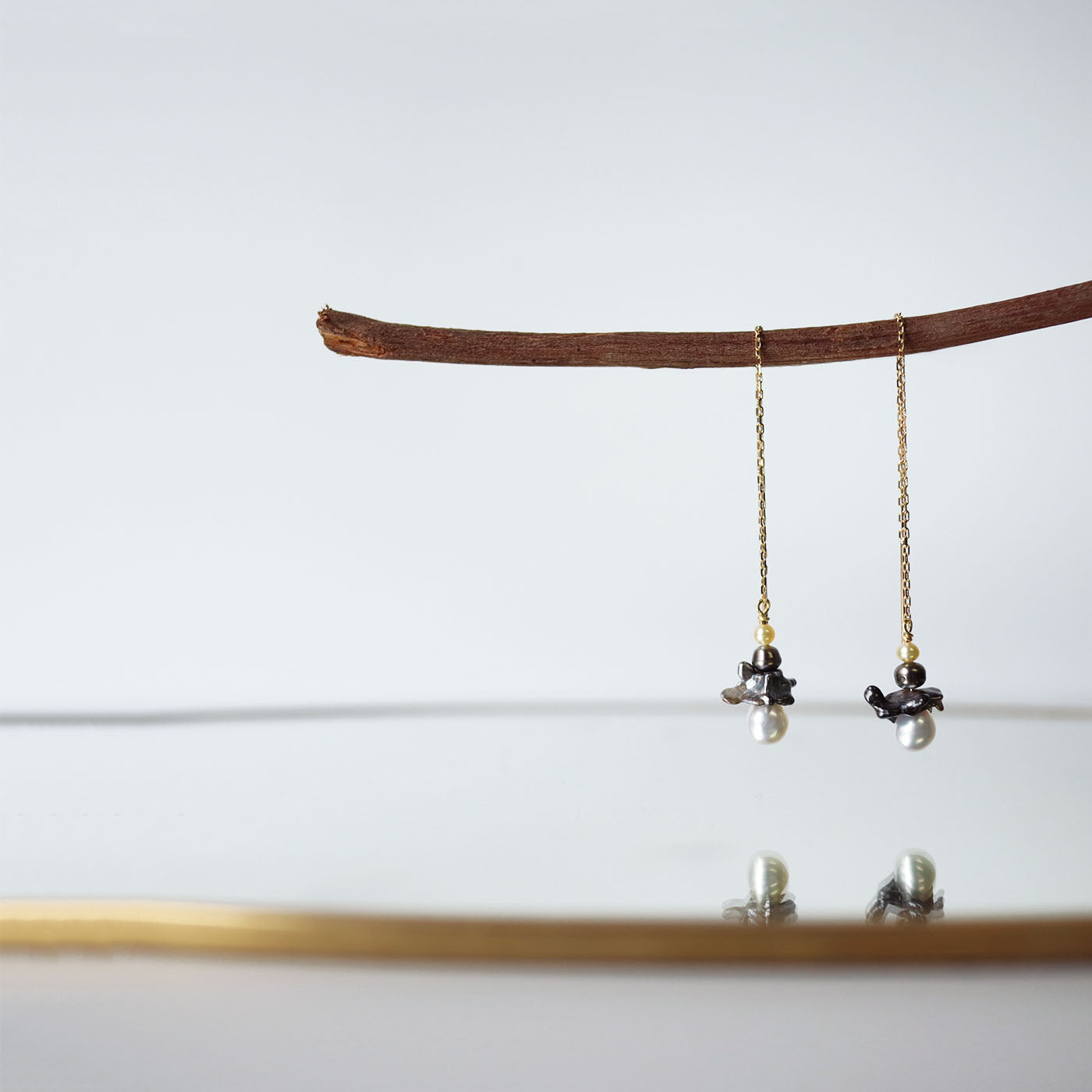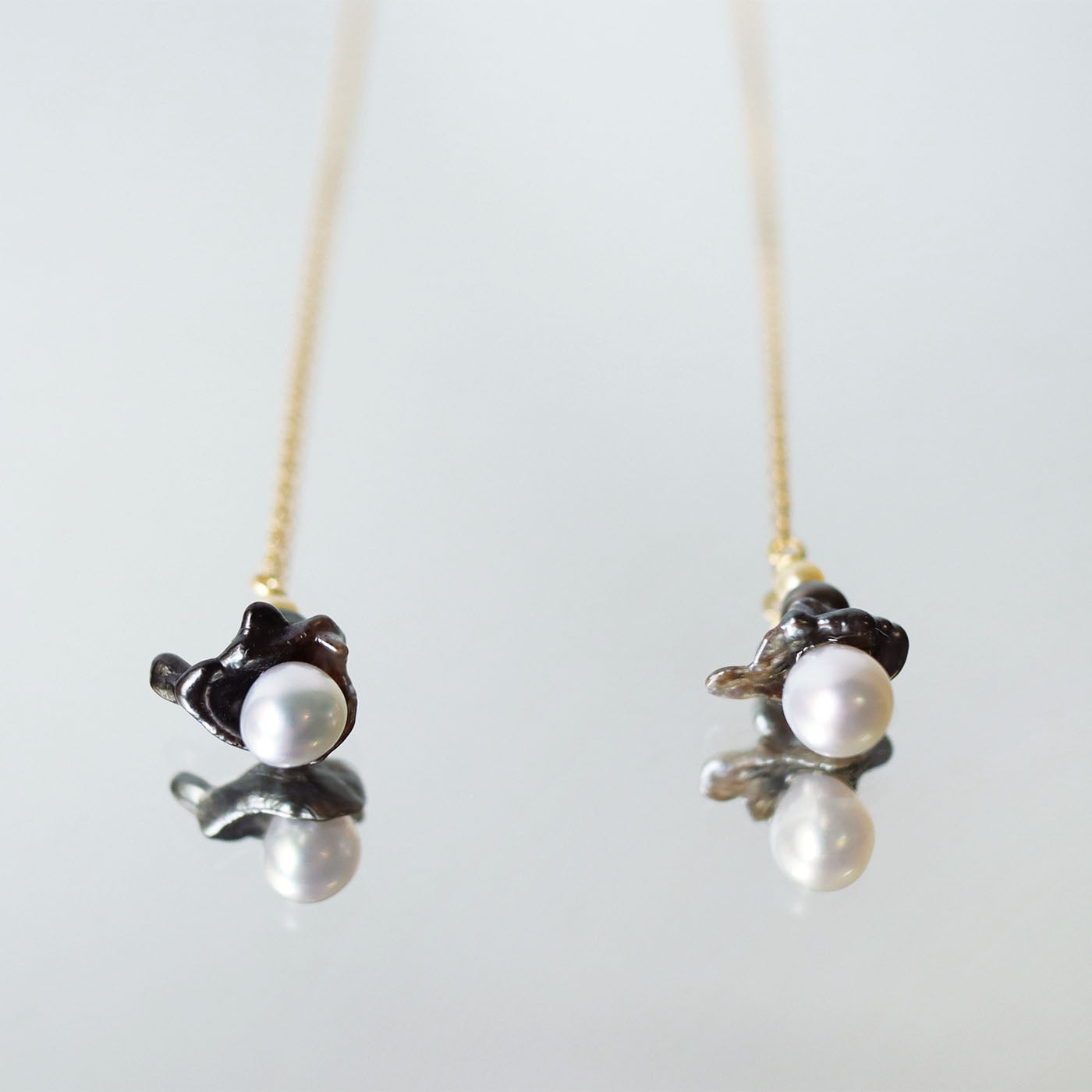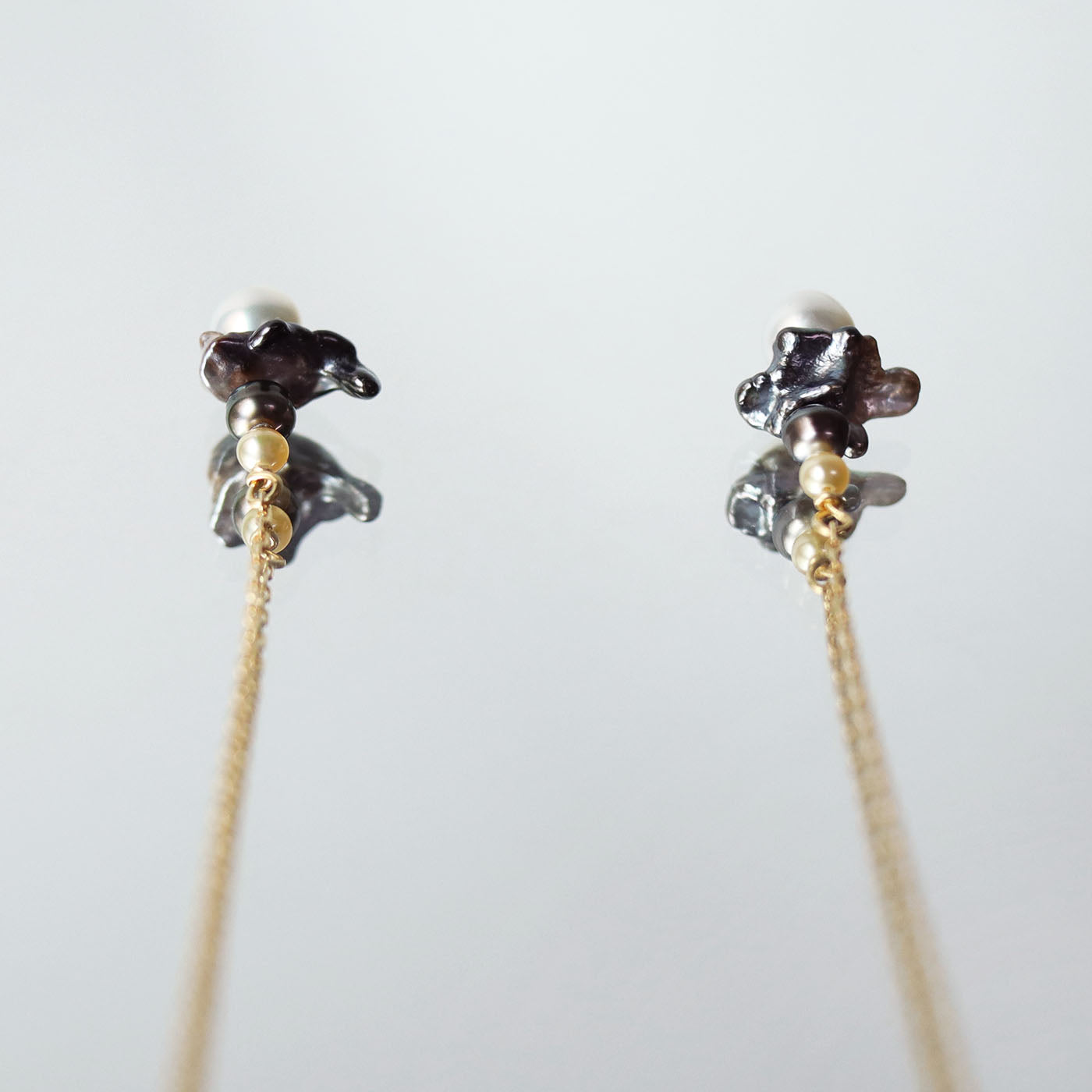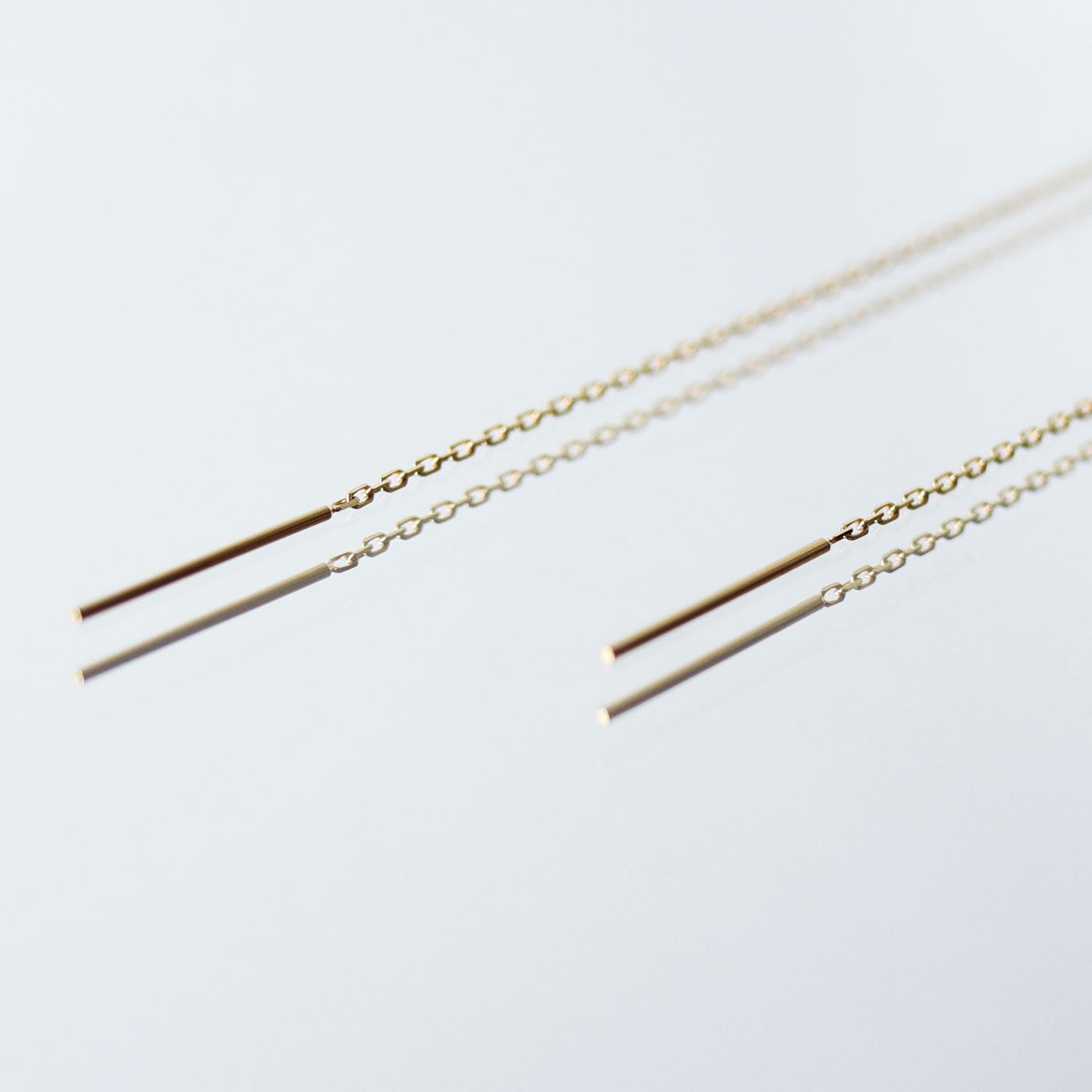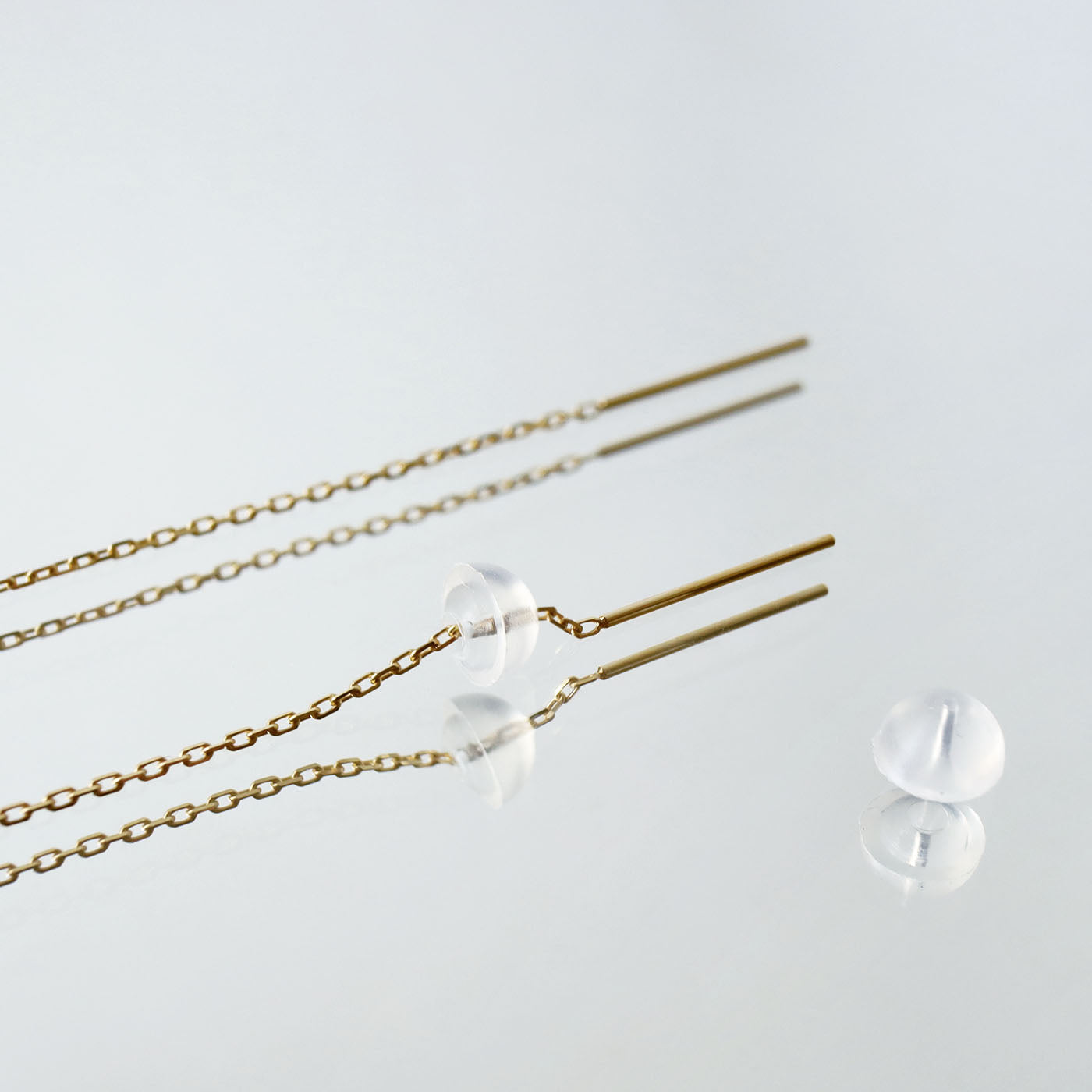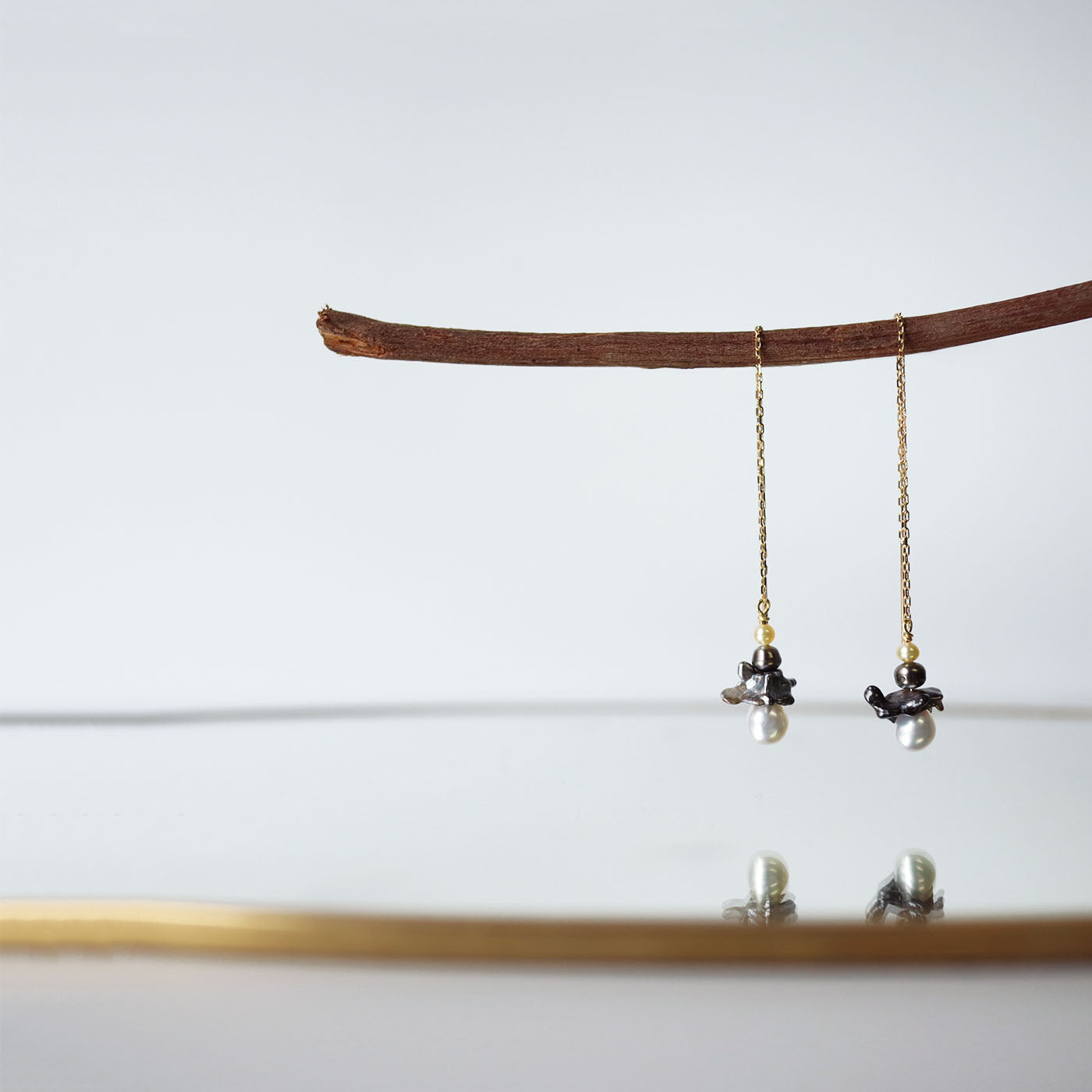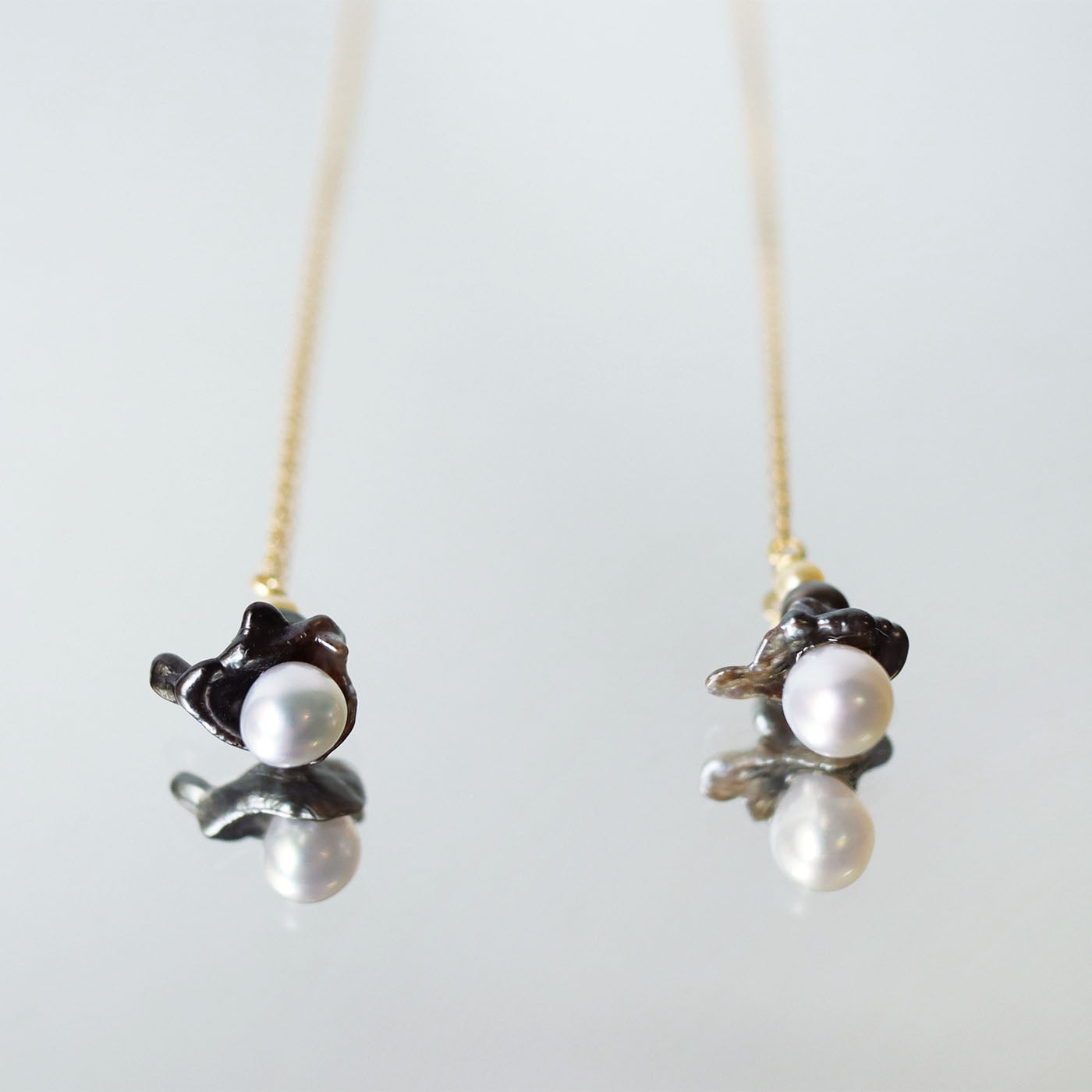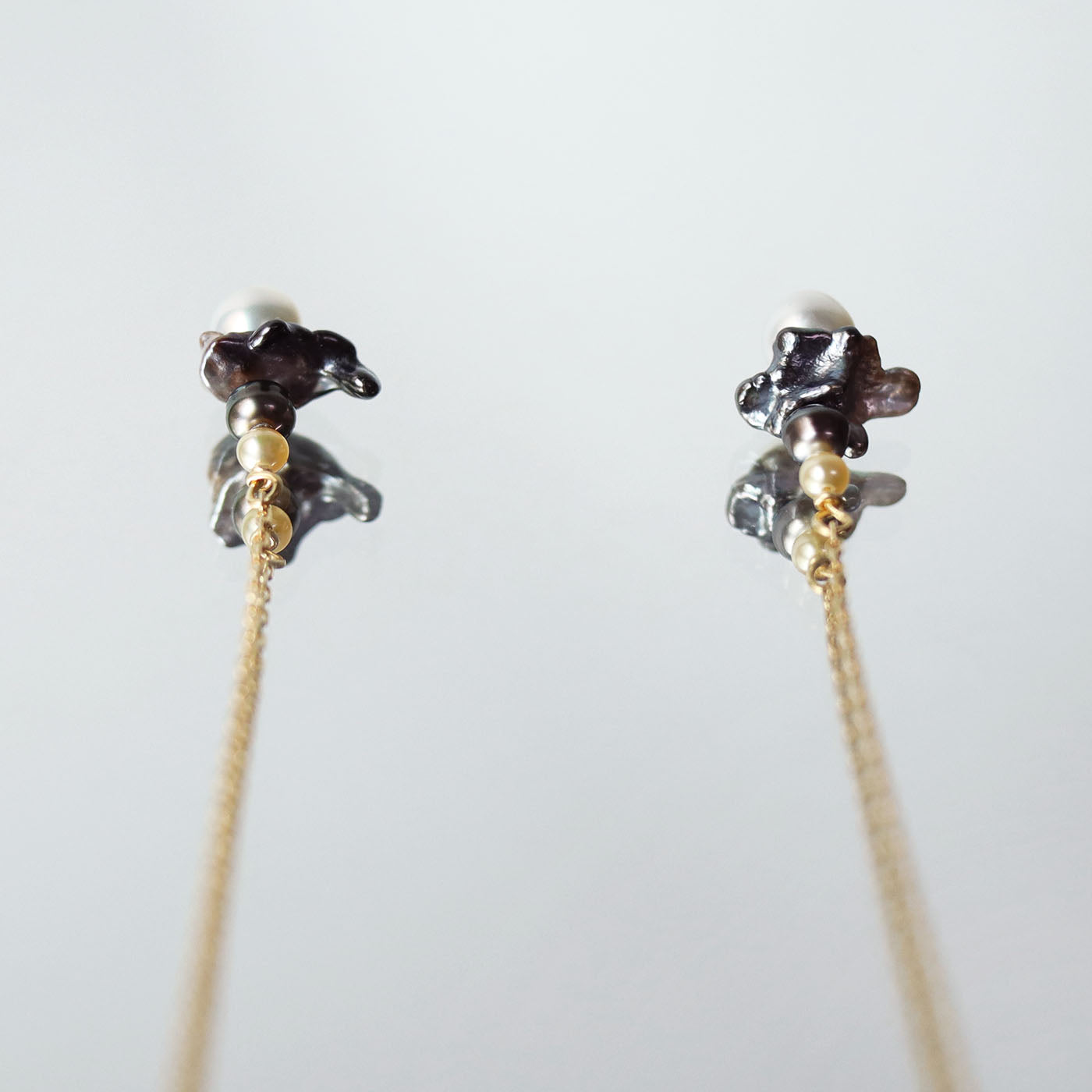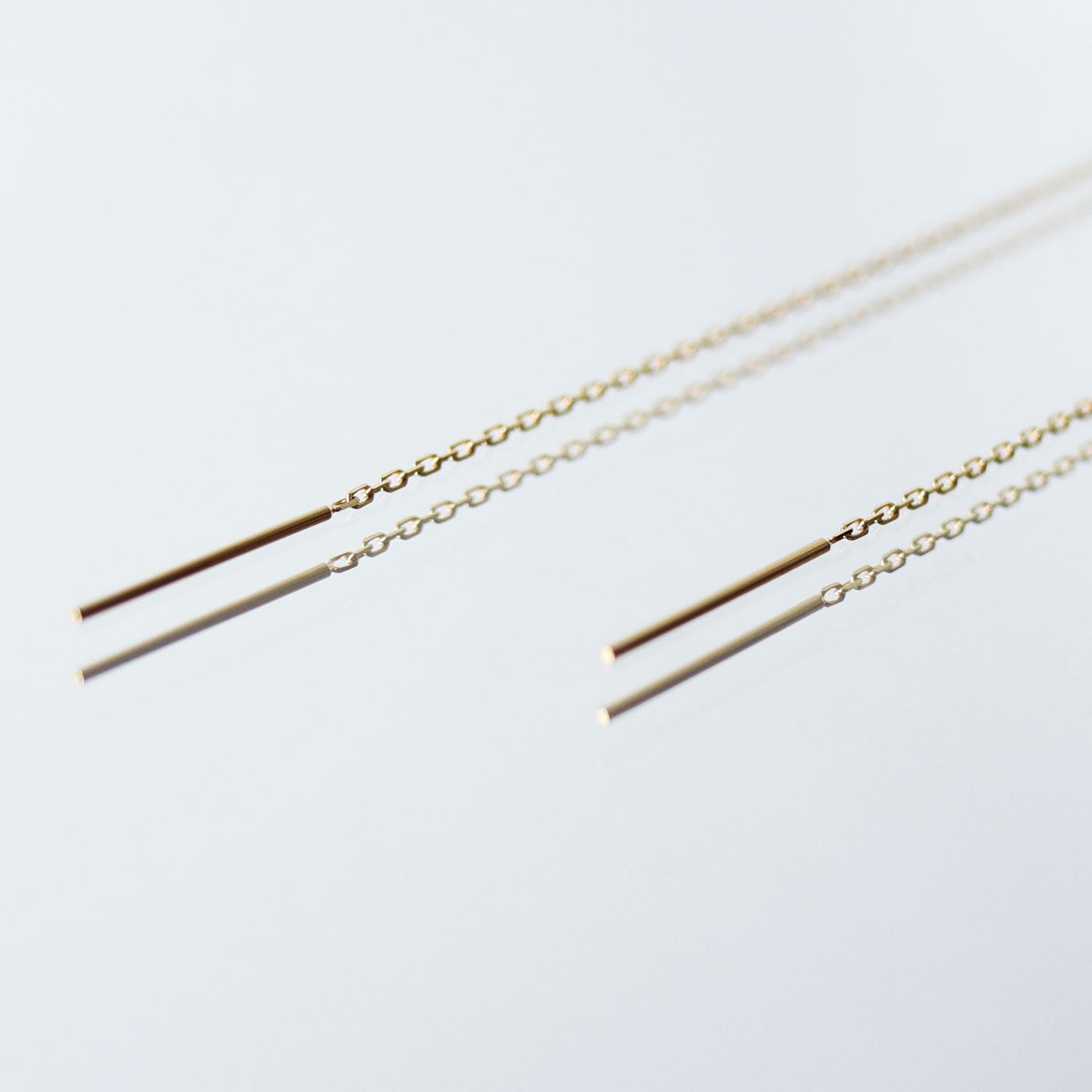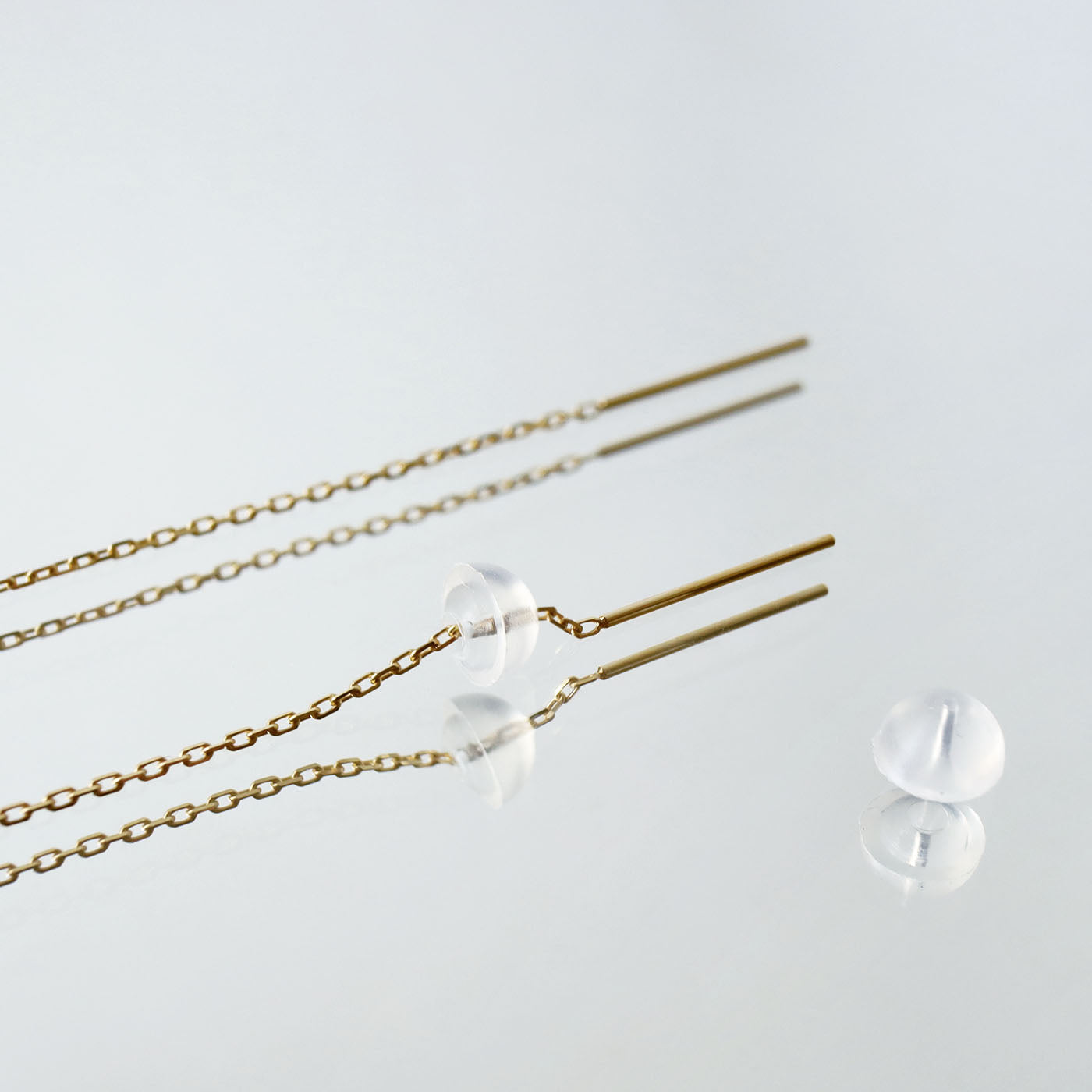 Three-Color Keshi Pearl Chain Earrings - 18K YG
Keshi pearls in different sizes in white, black and gold are combined with K18 yellow gold chain earrings.
The drop-like White South Sea Keshi is covered by a unique flake-shaped Tahitian keshi, which is connected by a very small button-shaped Tahitian keshi and a roundish Golden keshi.
These earrings are one-of-a-kind pieces that show the variation of the Keshi, which comes in many different shapes.

What is Keshi Pearl?
Keshi pearls are accidental pearls created during cultured pearl production, and are pearls that do not have a nucleus inside the pearl.
However, most of these pearls have blemishes on the surface, and it is rare to find a beautiful pearl of good quality.

ITEMThree-Color Keshi Pearl Chain Earrings - 18K YG
MATERIAL White South Sea Keshi / Tahitian Keshi / Tahitian Keshi / Golden South Sea Keshi / 18K Yellow Gold
PEARL SHAPEKeshi
PEARL COLORWhite / Dark Gray / Dark Gray / Gold
The appearance of pearl differs depending on the viewing environment (location and light source). The object colors shown in the table are only approximate representations based on sCenes' recognition.
PEARL SIZE5.0-5.5mm / 6.0-7.0mm / 3.5-4.0mm / 2.5-3.0mm
* The size of the Keshi Pearl is the approximate size measured through a sieve.increase.
| | Luster | Nacre thickness | Blemishes |
| --- | --- | --- | --- |
| Grade | A | A | A~AB |
* For details on pearl quality and gradeOur Pearls pagePlease confirm.
LENGTHOverall Length 9.5cm
*From the end of the pearl to the end of the slide pin.
CHAIN DETAILChain type: Cable Chain
Chain Material: 18K Yellow Gold
Chain Wide: apx.0.8mm

COUNTRY OF ORIGINJapan
* For those who wish to have gift wrappingClick herePlease add more to the cart.
your cart.
*Each pearl sometimes has blemishes and flaws on the surface which actually indicate that a pearl is authentic. *For any enquiries and further information about our products, please do not hesitate to contact us before the purchase. *The pearls and jewelries on the image may slightly differ from their actual color, texture and design due to the display resolution on different devices.