SOLD OUT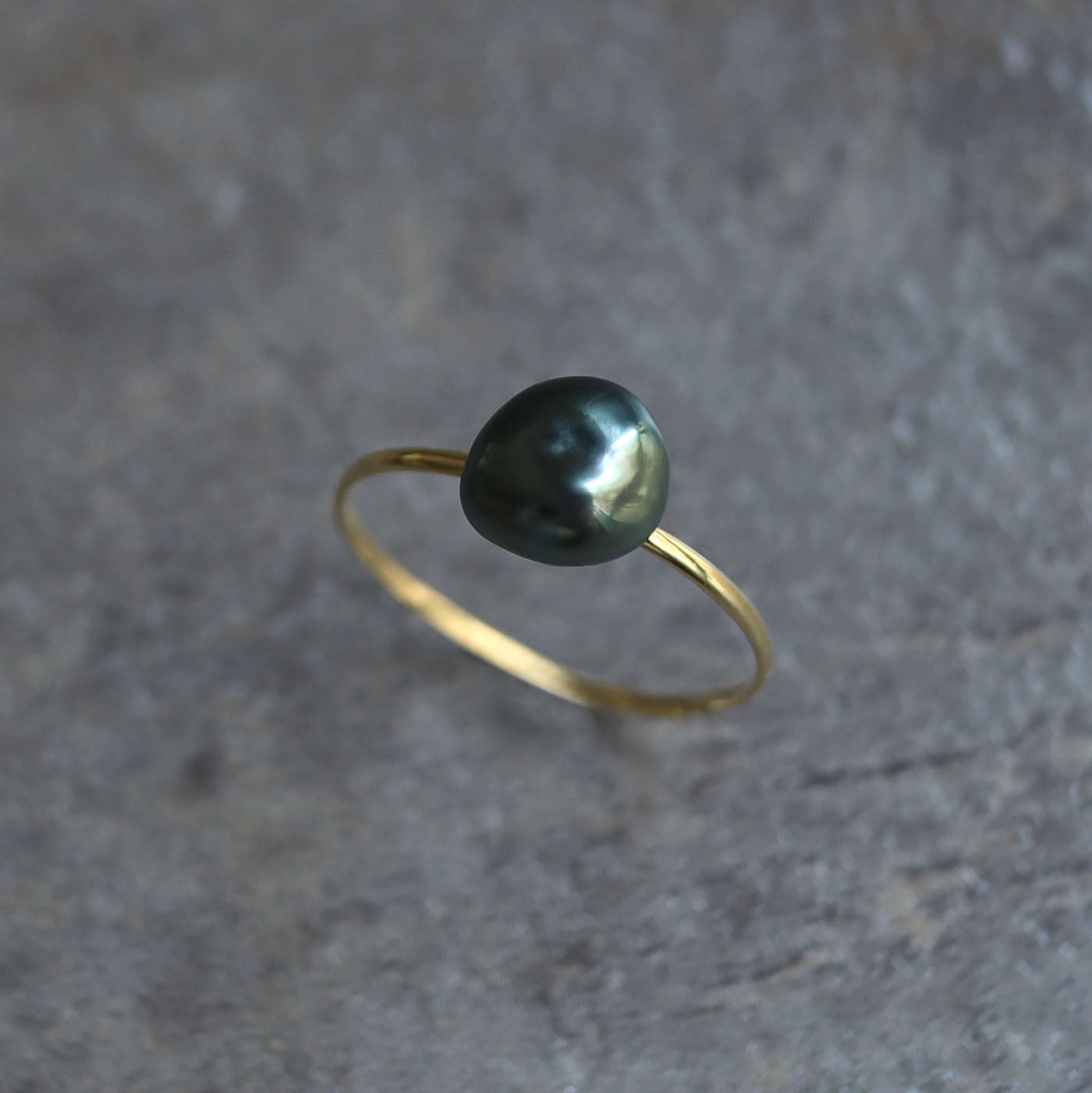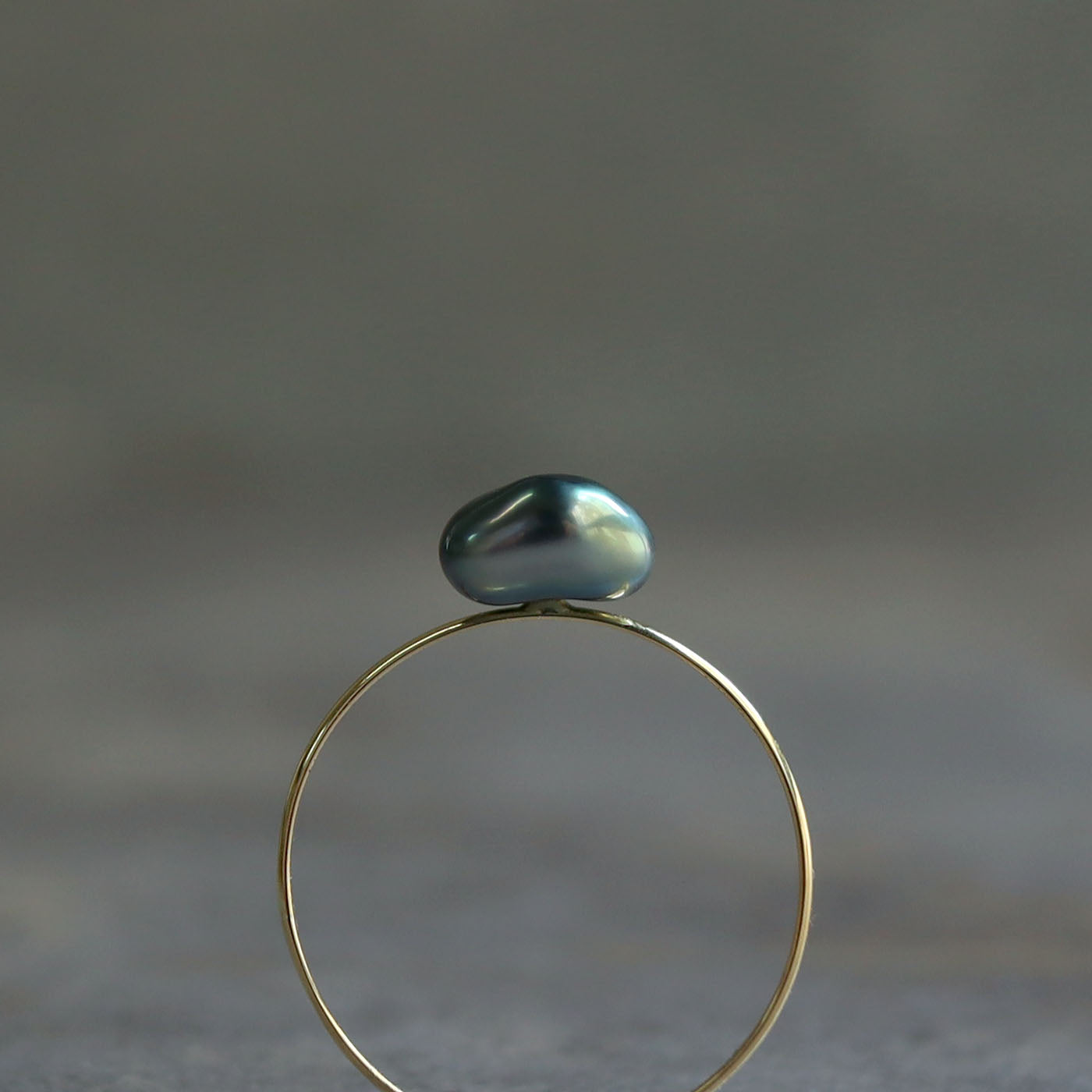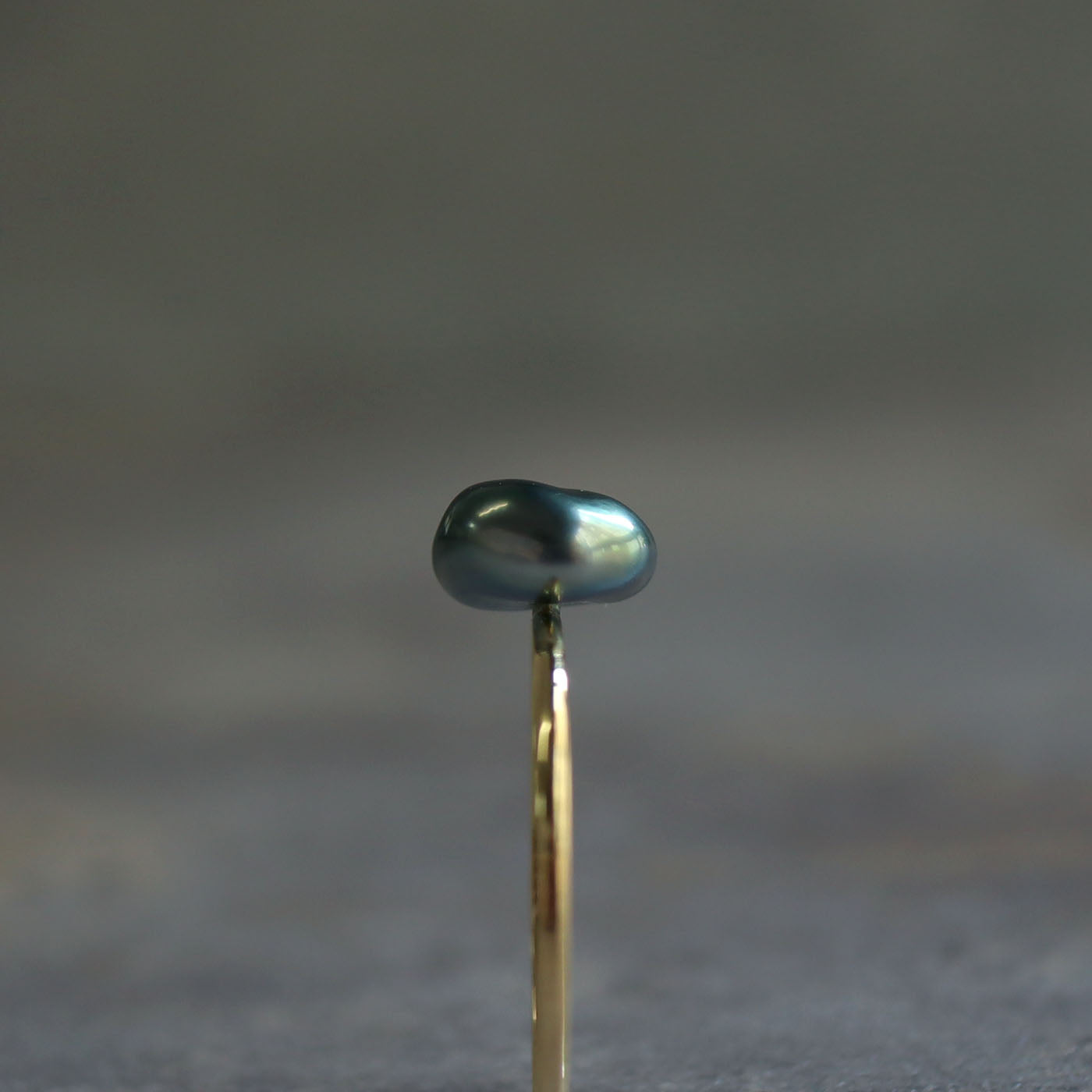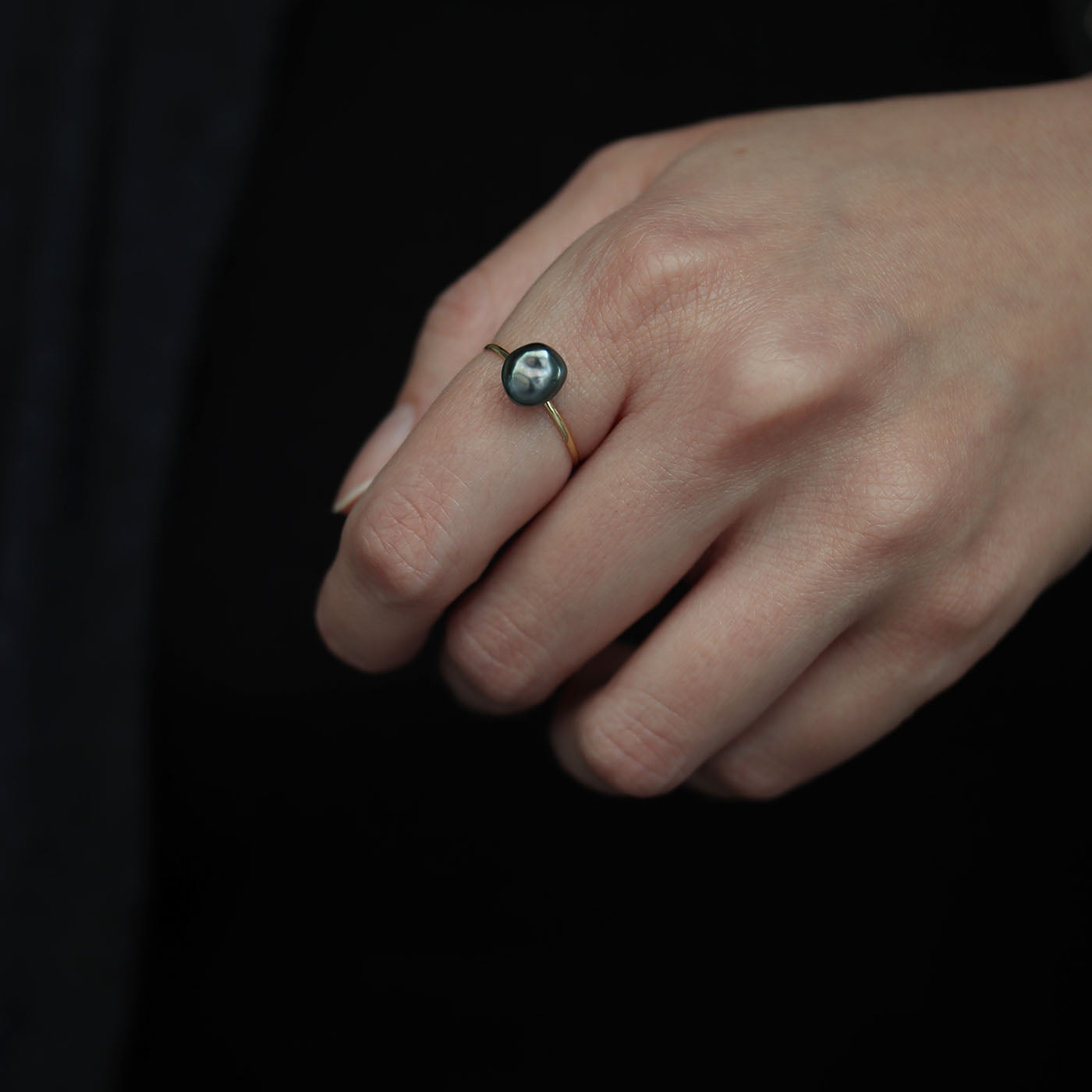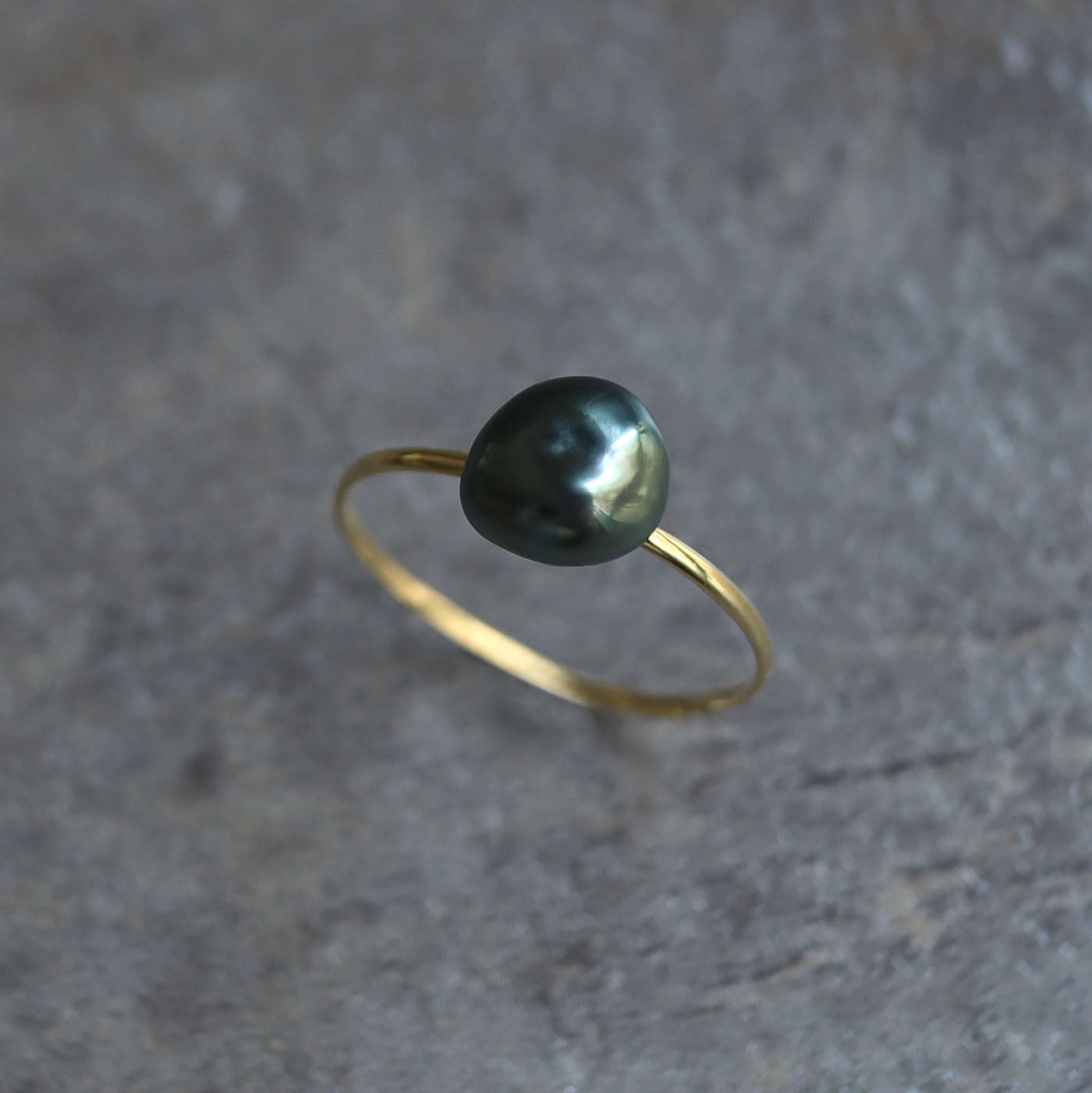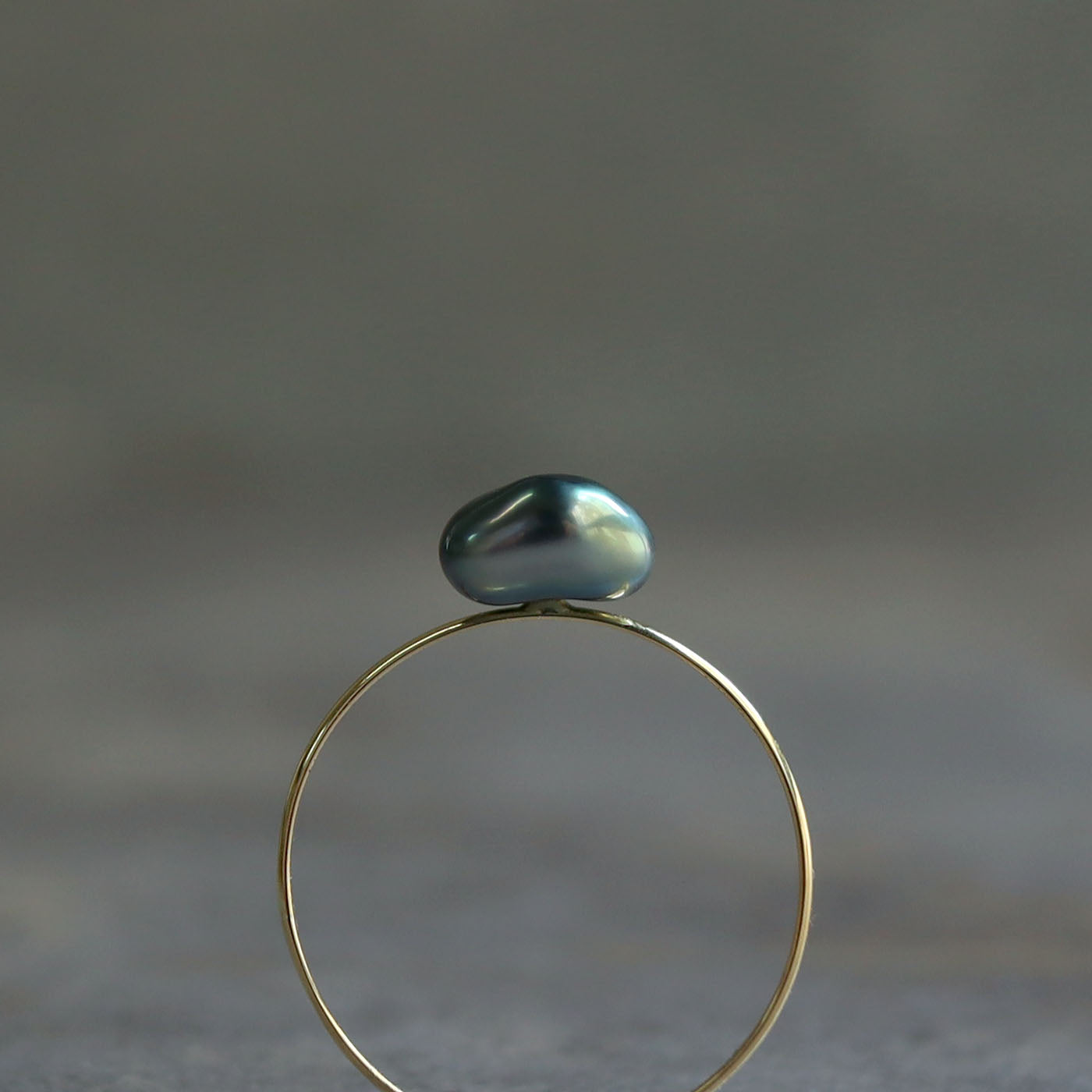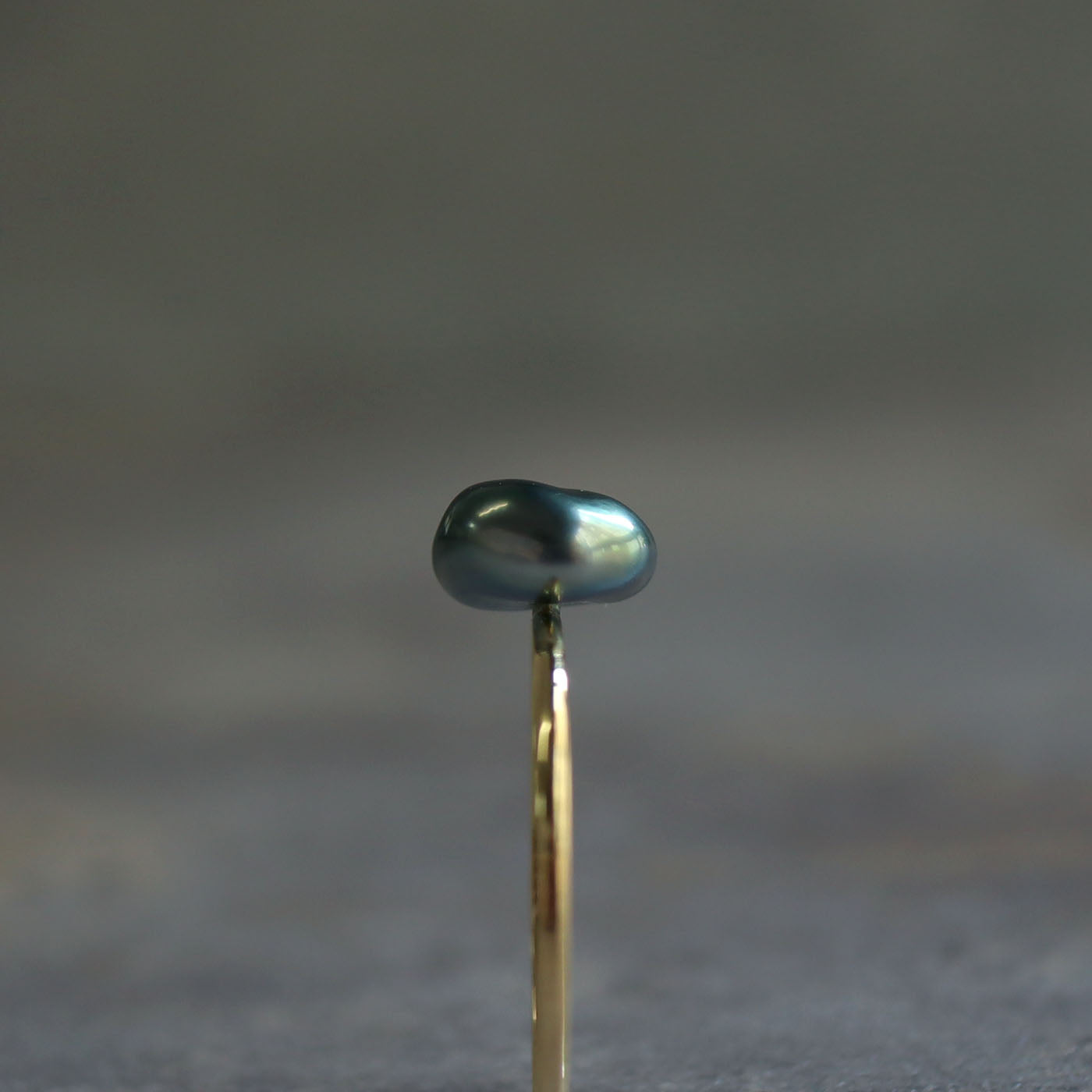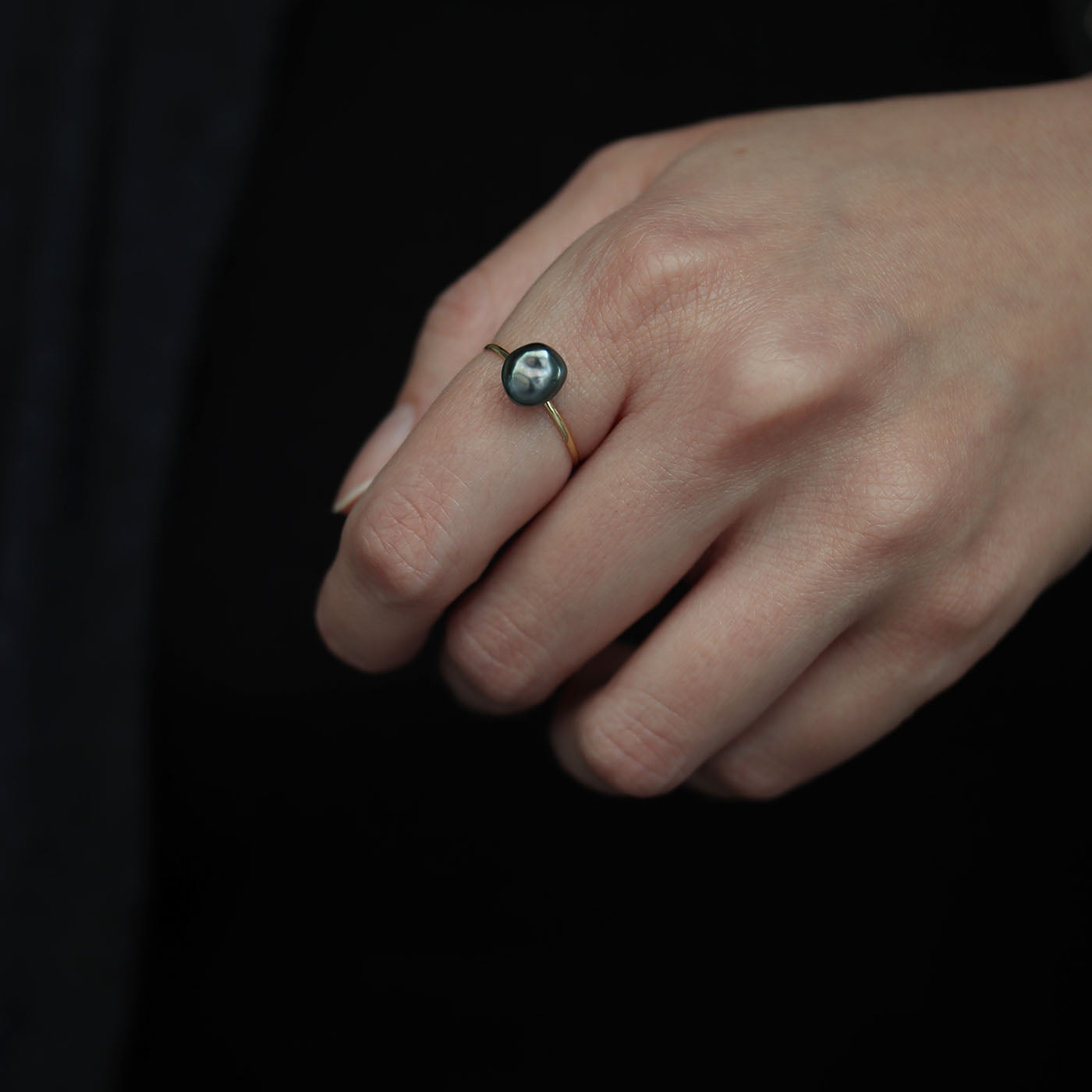 Tiny Half Round Ring - Tahitian Keshi C
Thin shaped keshi pearls are available to match the 0,9mm width of this tiny-thin 18k half round ring.
This C Tahitian Keshi is one of the rarest round forms of the poppy and has a beautiful green hue that is highly marketable!

The four pieces we prepared for the Tiny Half Round Ring could not be made into a COLLECTIBLE PEARL because they are 6mm thin-flat keshi, but they are all of excellent quality.

Keshi pearls are increasing in value every year, and if you find a form and color you like, you should definitely have one.

* The rings will be samples made during the development of COLLECTIBLE PEARL's exclusive rings, and there will only be one of each in sizes 10, 11, 13, and 15.
That is why we are offering a little discount, but the rings will run out of sizes on a first-come, first-served basis for the keshi sales we have prepared.
Depending on timing, we may not have the size you want even if you purchase. In that case, we will process your refund as soon as possible.

* About Keshi Pearl
Keshi pearls are accidental pearls created during cultured pearl production, and are pearls that do not have a nucleus inside the pearl.
However, most of these pearls have blemishes on the surface, and it is rare to find a beautiful pearl of good quality.


ITEMTiny Half Round Ring - Tahitian Keshi C
MATERIALTahitian Keshi Pearl / 18K Yellow Gold

RING WIDE0.9mm
PEARL SHAPEKeshi
PEARL COLORGreen 
*The appearance of pearl differs depending on the viewing environment (location and light source). The object colors shown in the table are only approximate representations based on sCenes' recognition.
PEARL SIZEapx.6mm

| | Luster | Nacre thickness | Blemishes |
| --- | --- | --- | --- |
| grade | A | A | A |
* For details on pearl quality and gradeOur Pearls pagePlease confirm.
COUNTRY OF ORIGINJapan
Precautions
This product uses K18. Hardness is not high compared to materials such as stainless steel. Also, since it is a thin ring, it may be deformed depending on the usage conditions. Please use it after understanding it as a characteristic of the ring.
* For those who wish to have gift wrappingClick herePlease add more to the cart.
*Each pearl sometimes has blemishes and flaws on the surface which actually indicate that a pearl is authentic. *For any enquiries and further information about our products, please do not hesitate to contact us before the purchase. *The pearls and jewelries on the image may slightly differ from their actual color, texture and design due to the display resolution on different devices.