SOLD OUT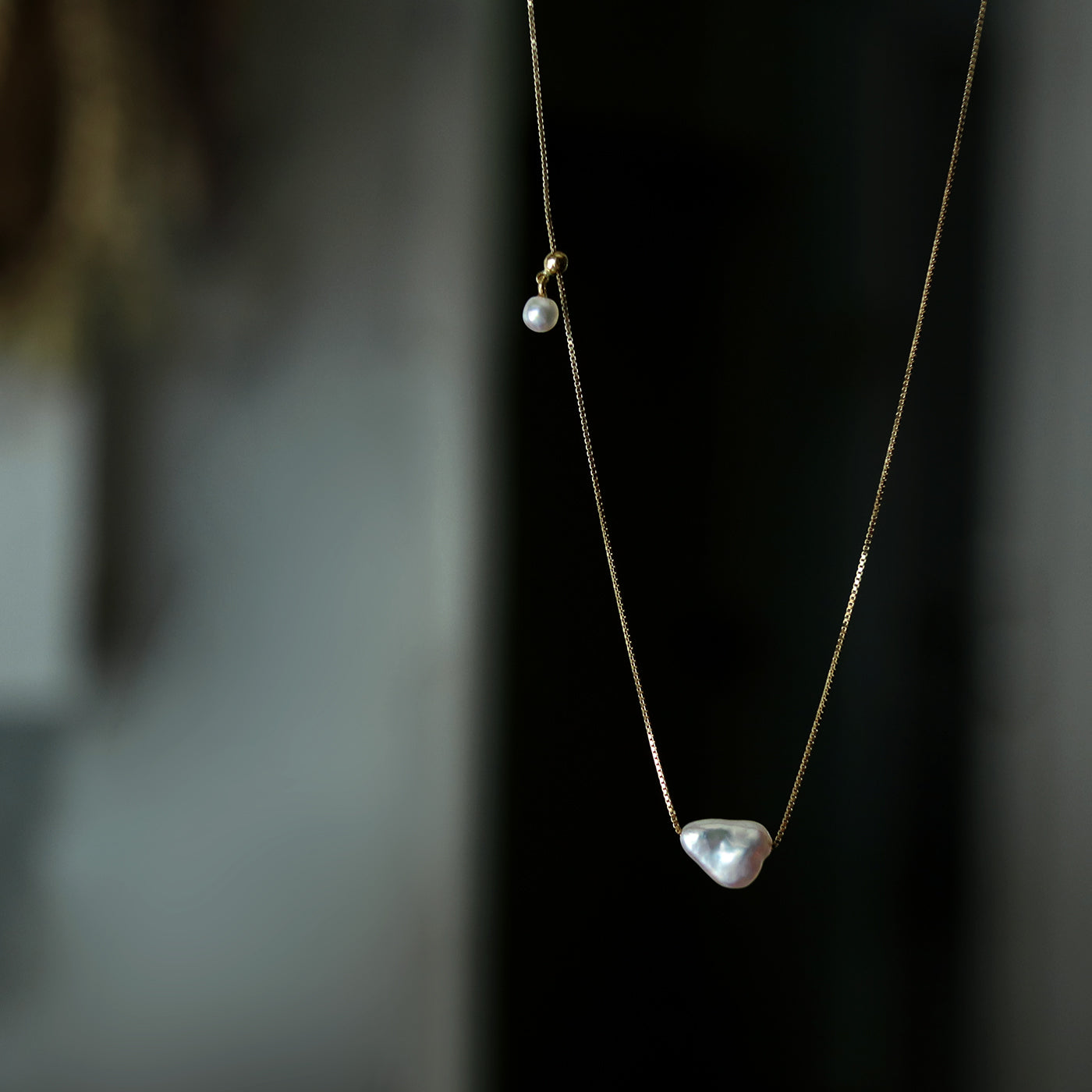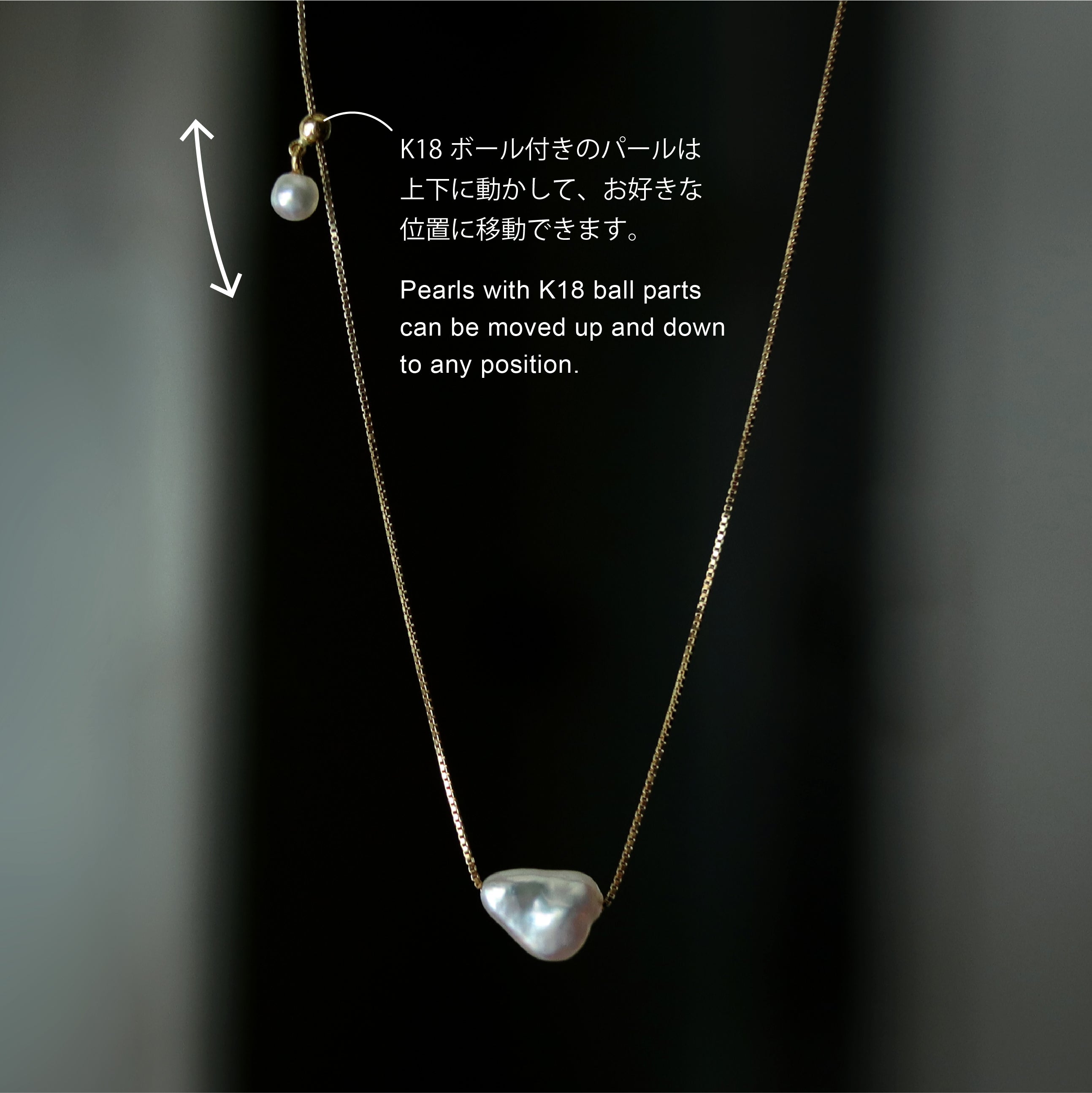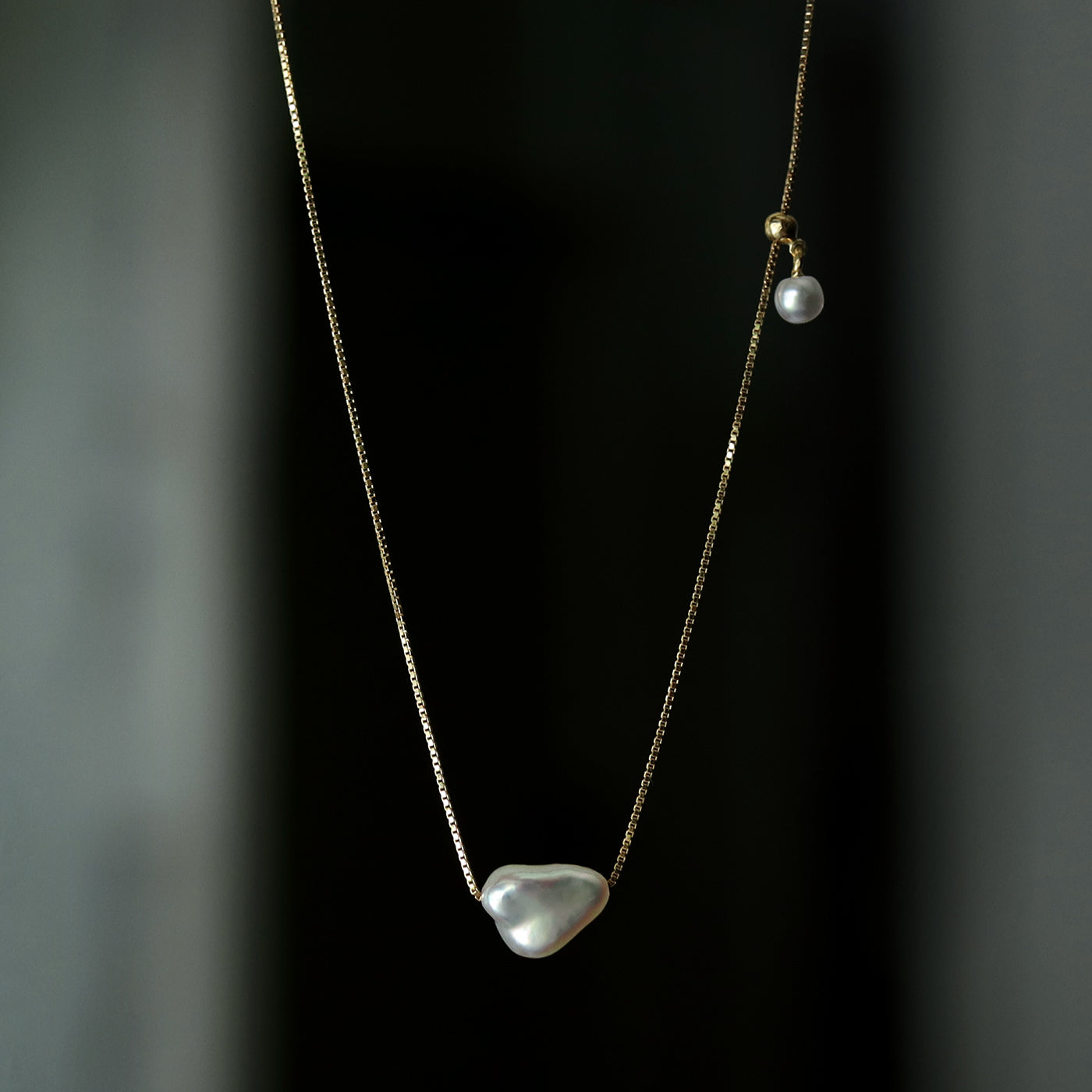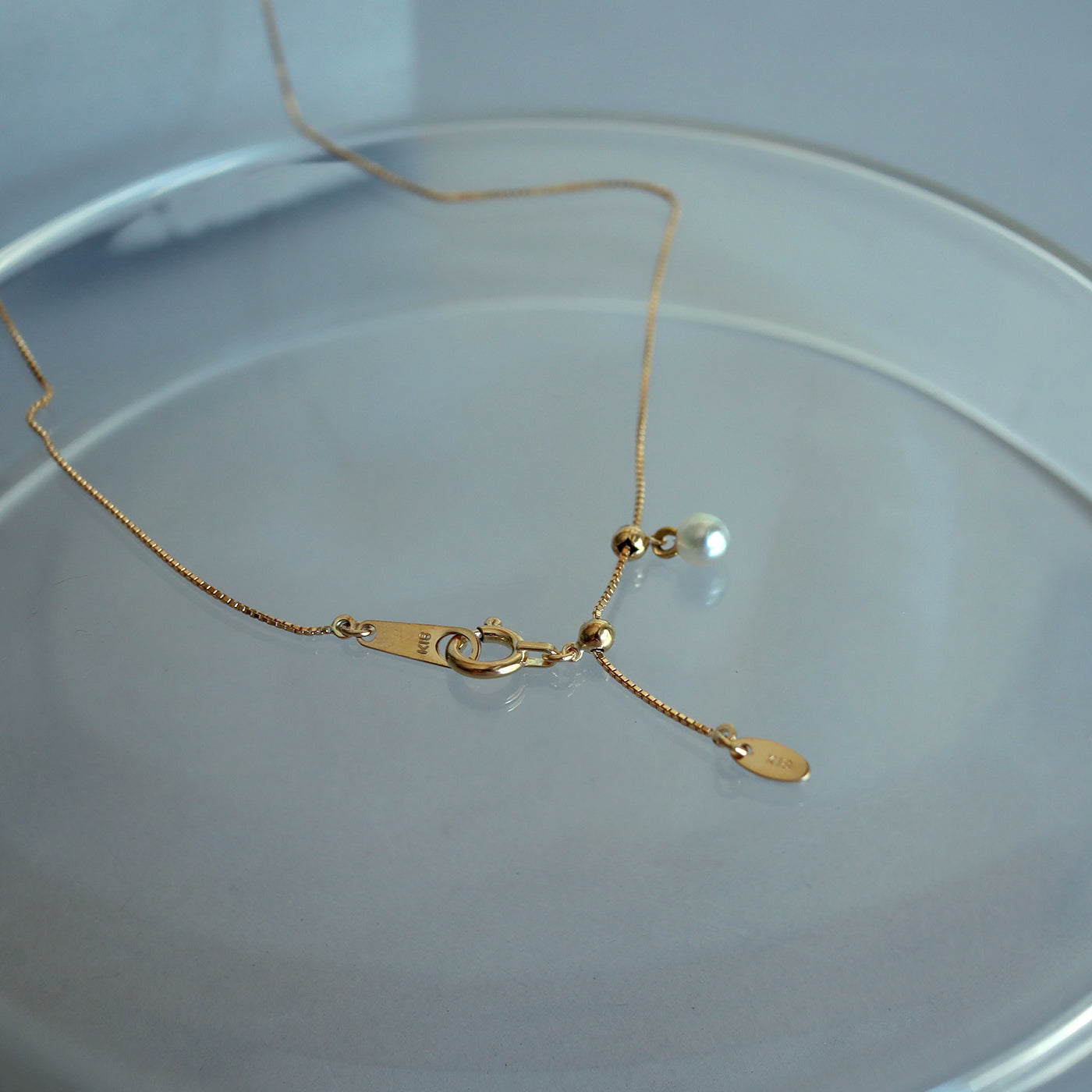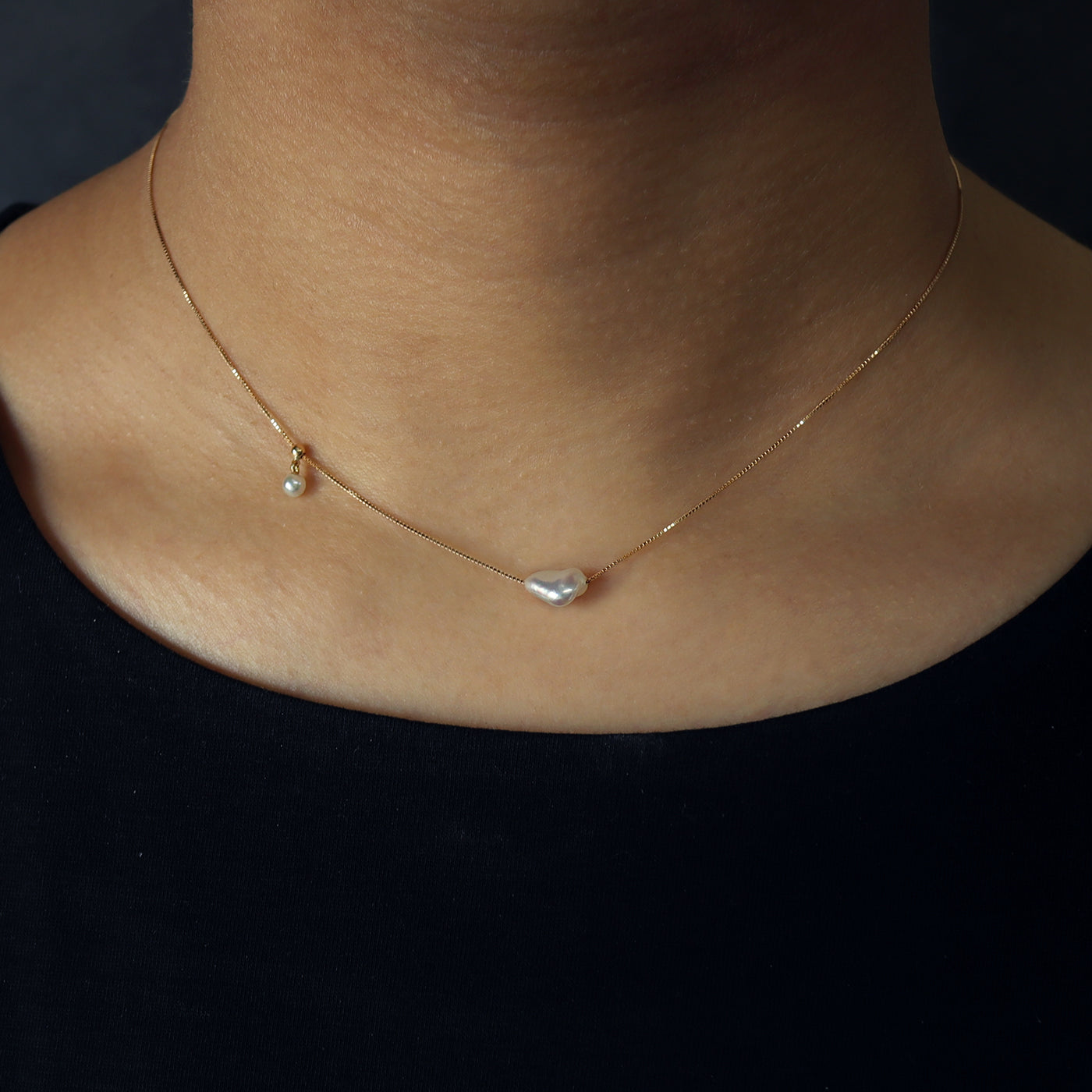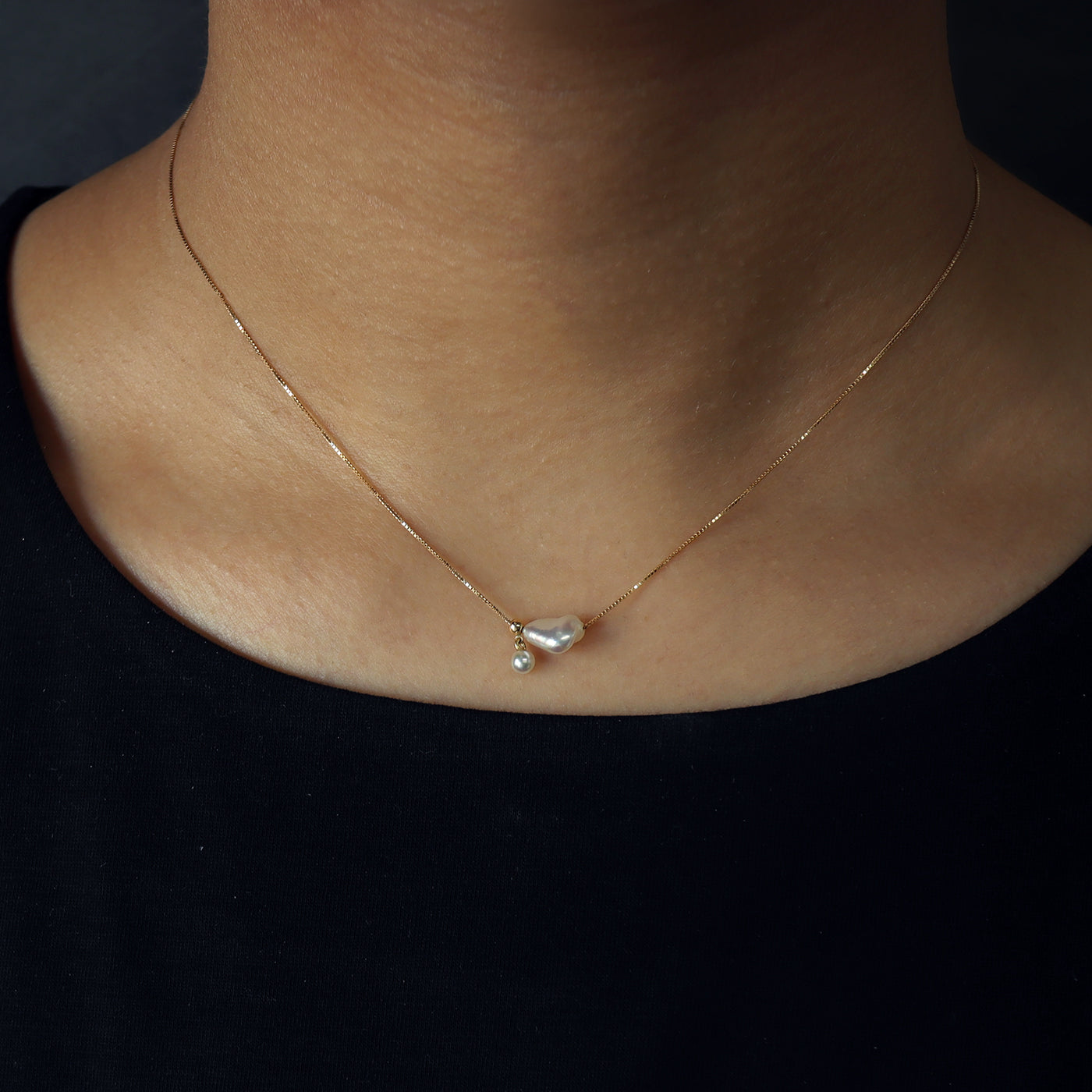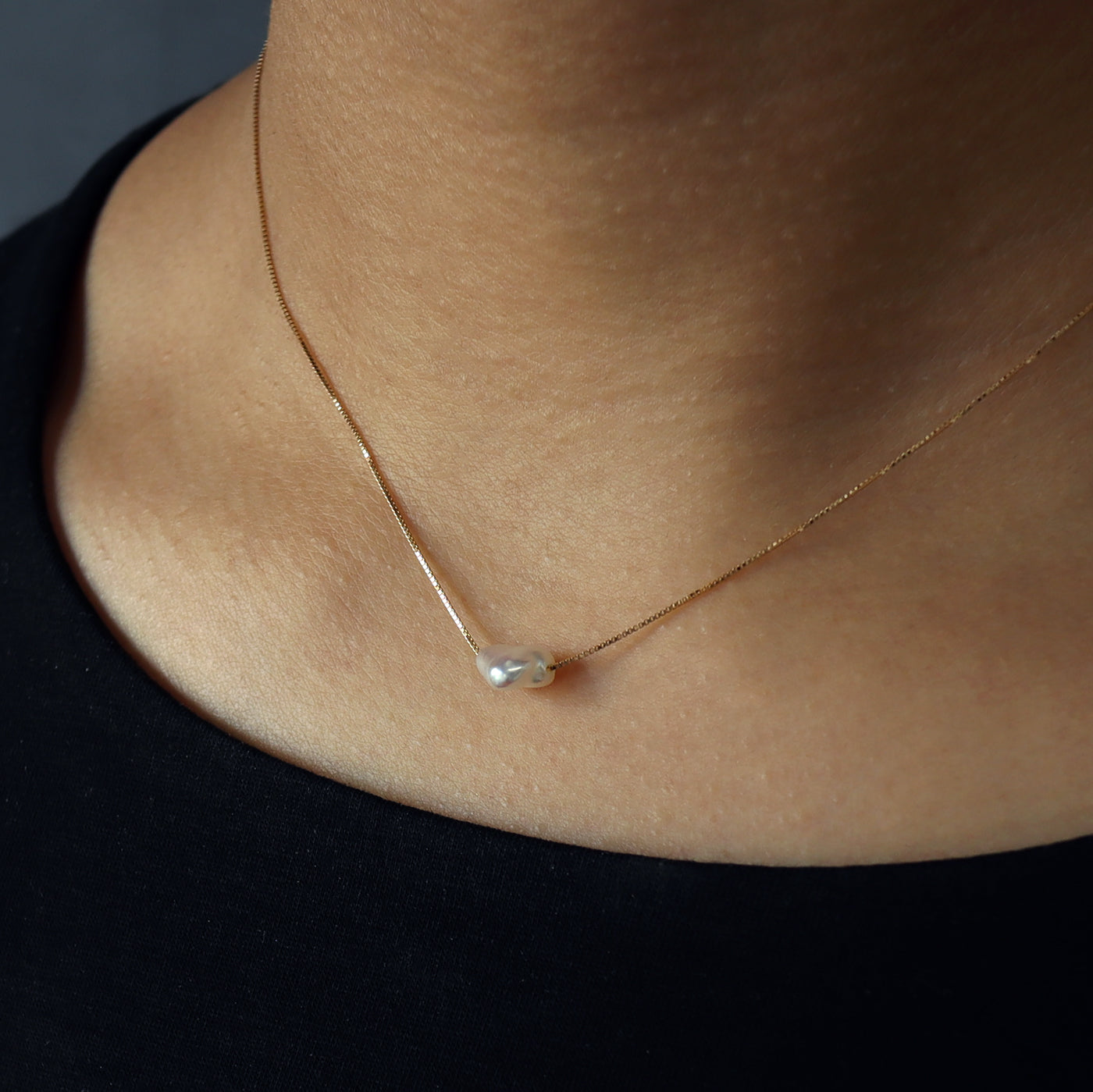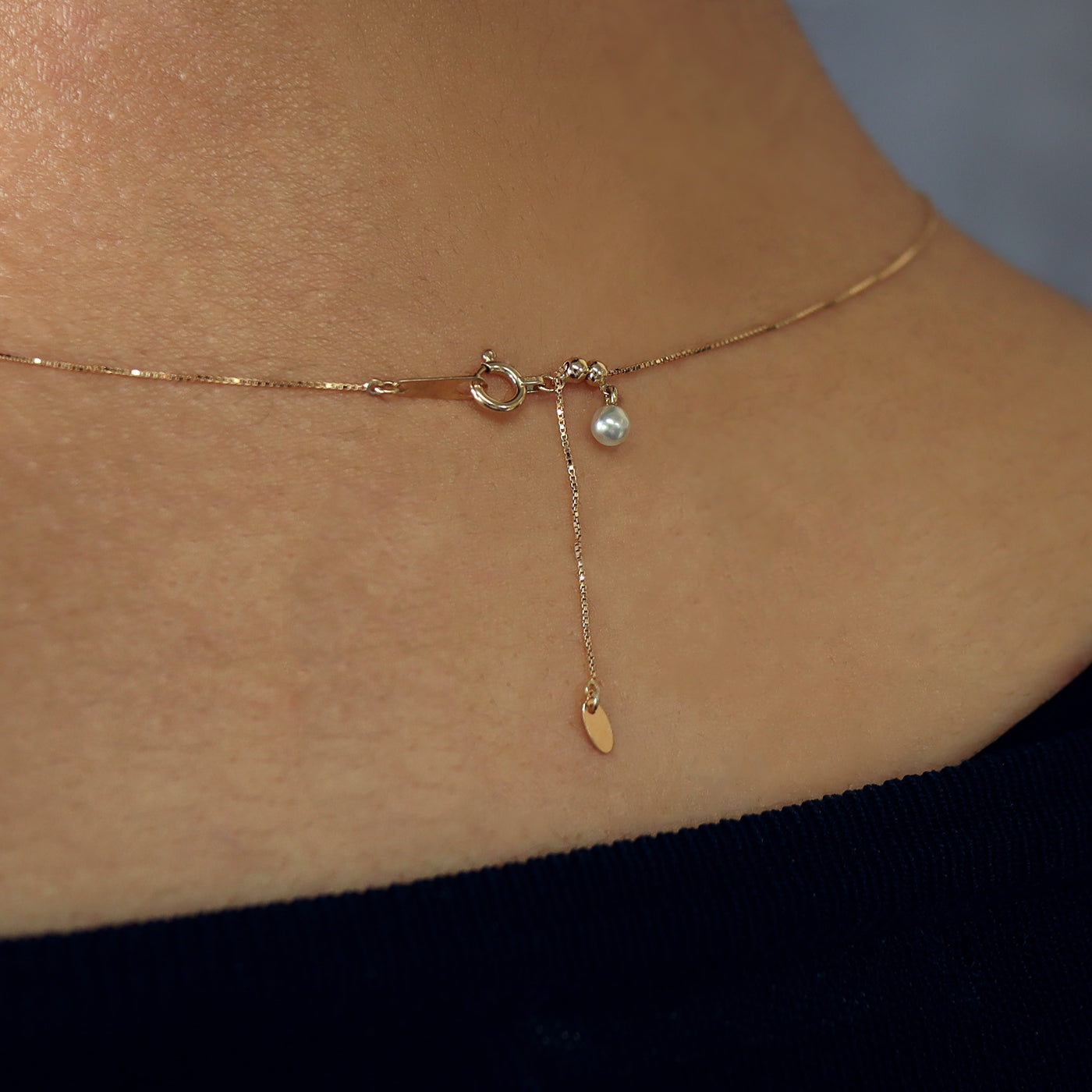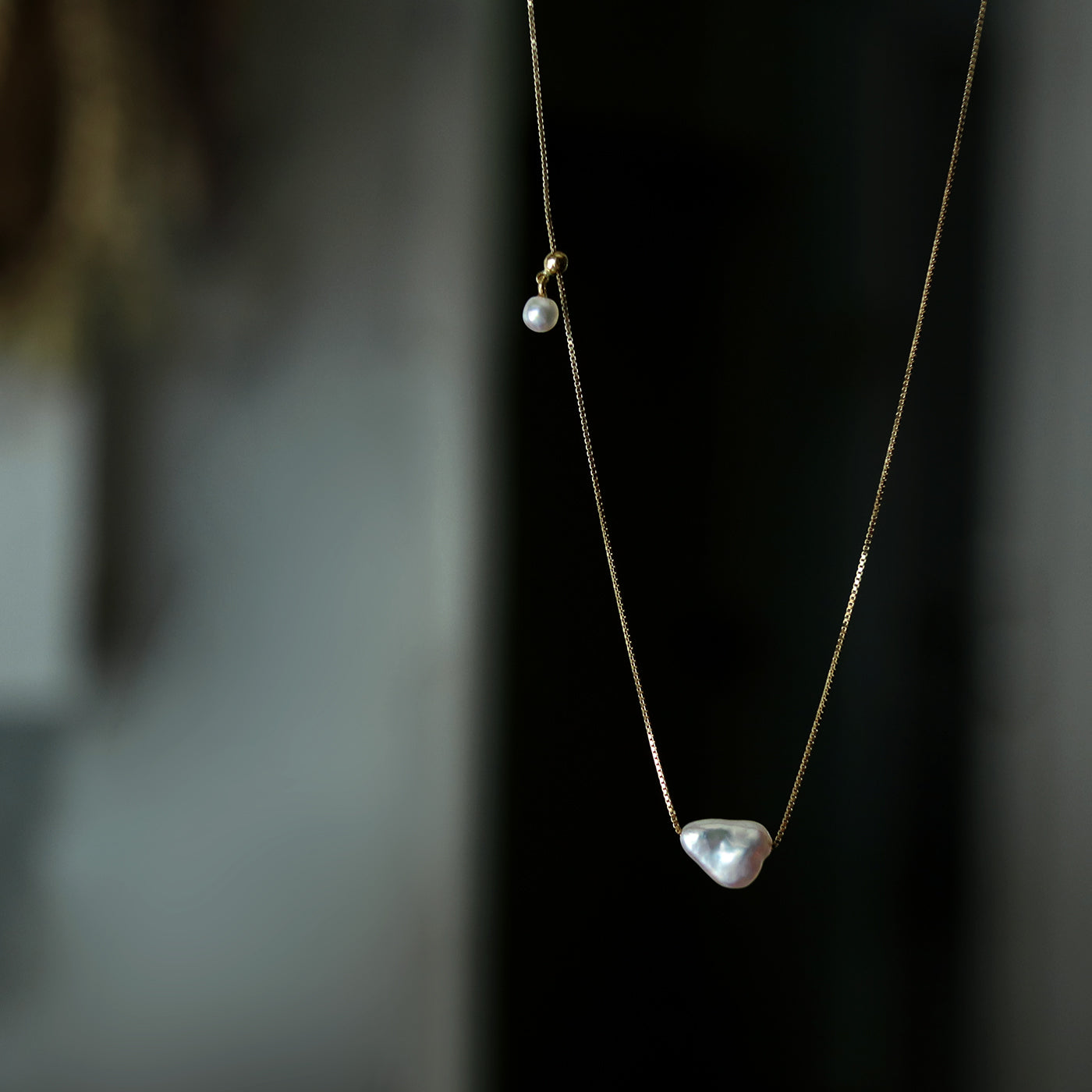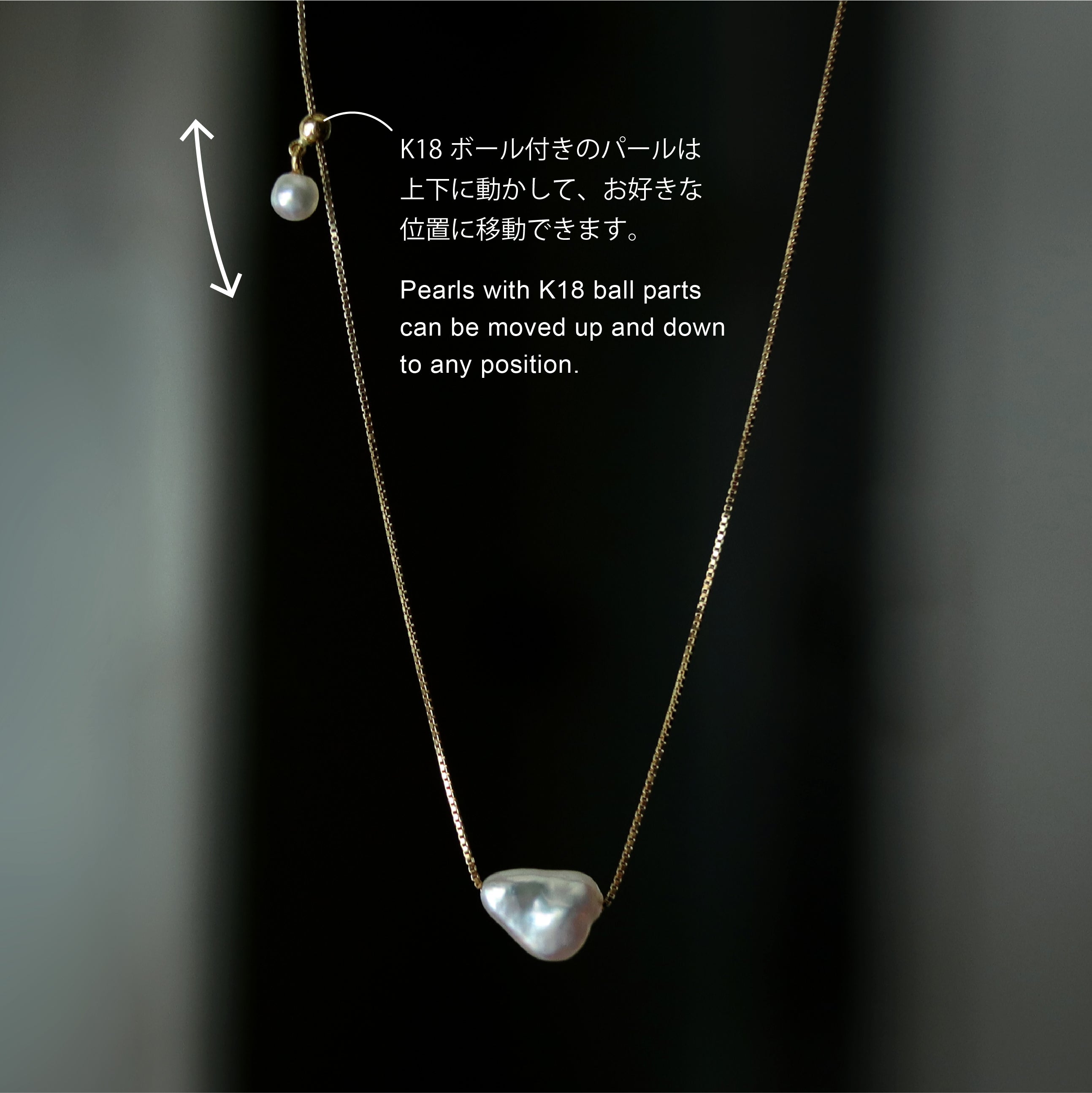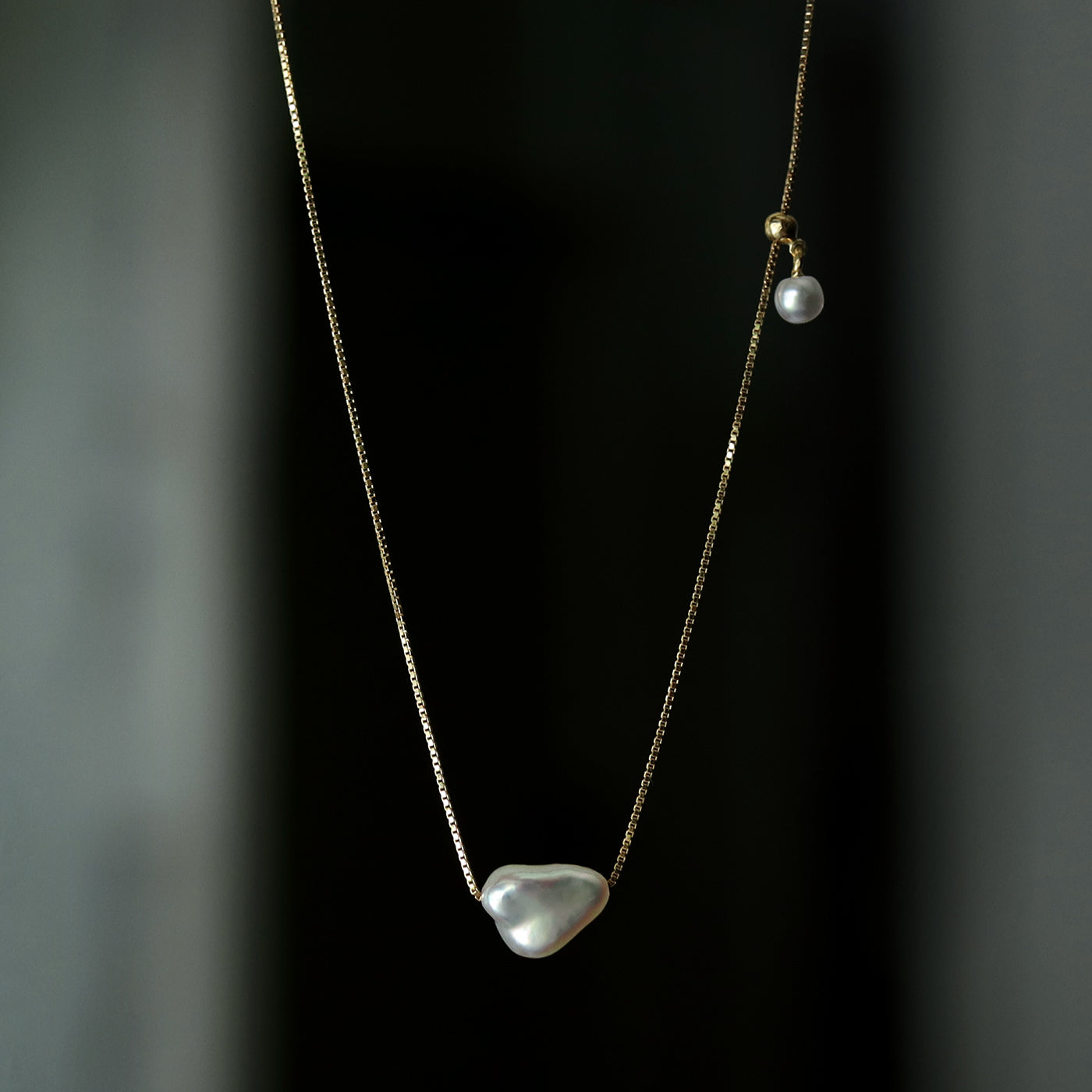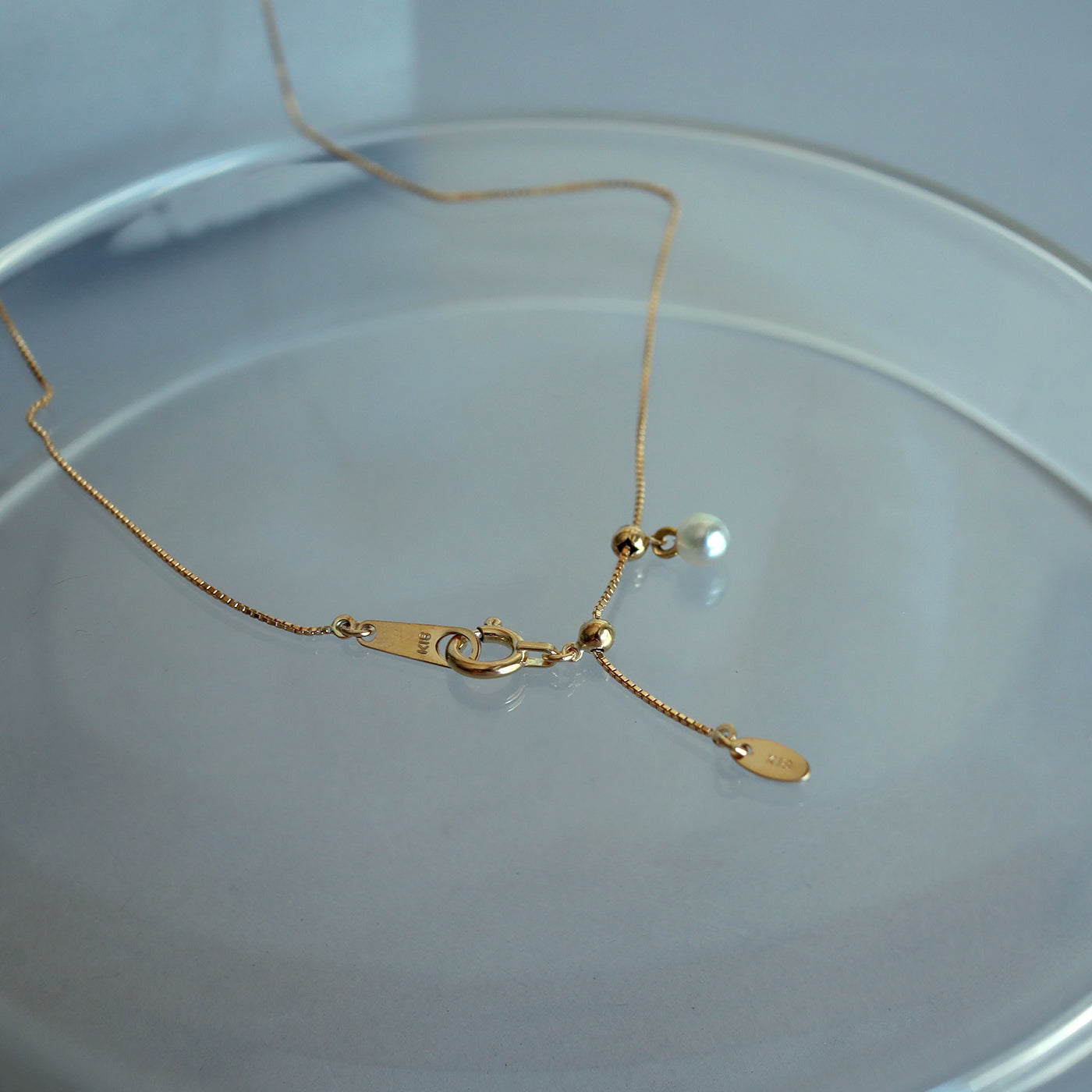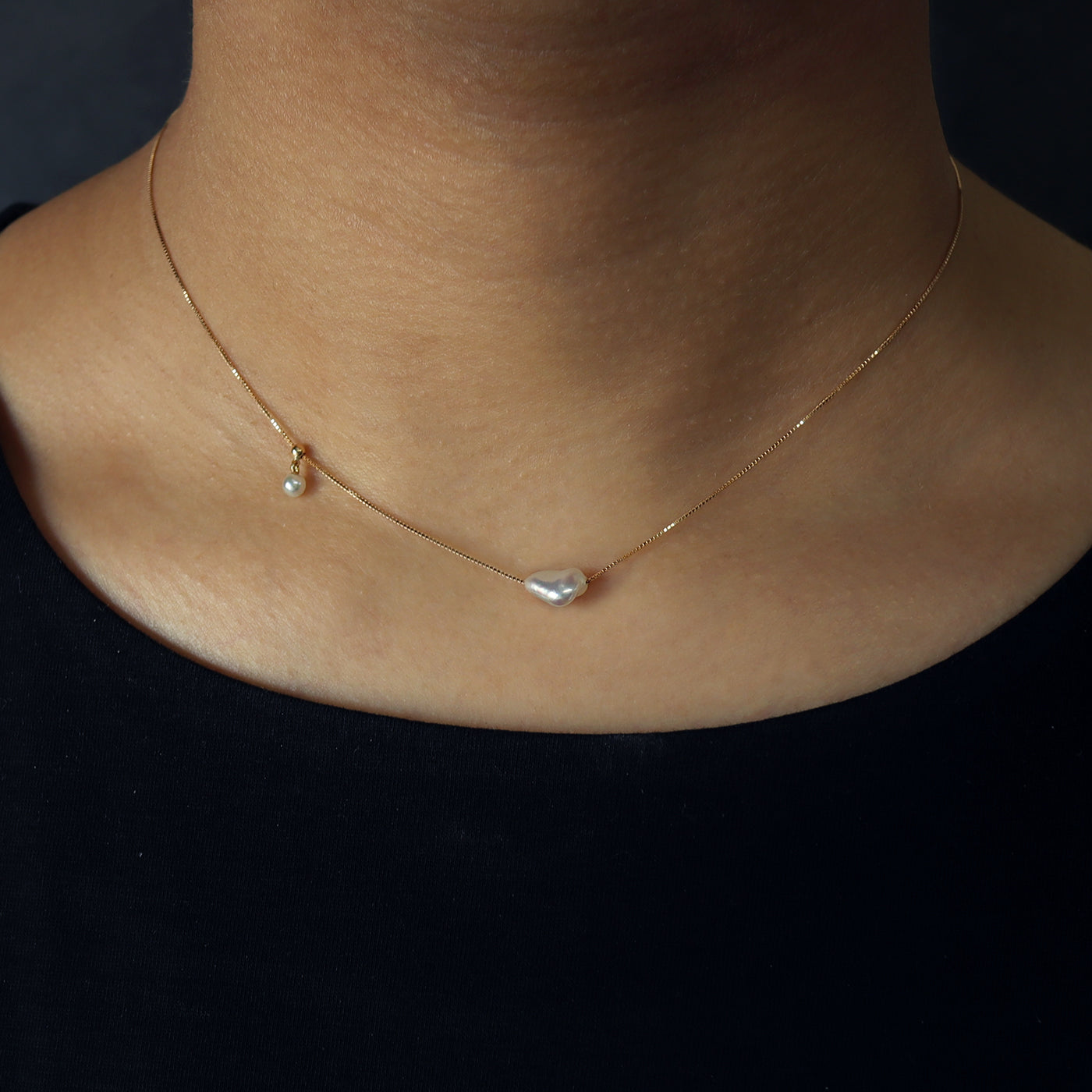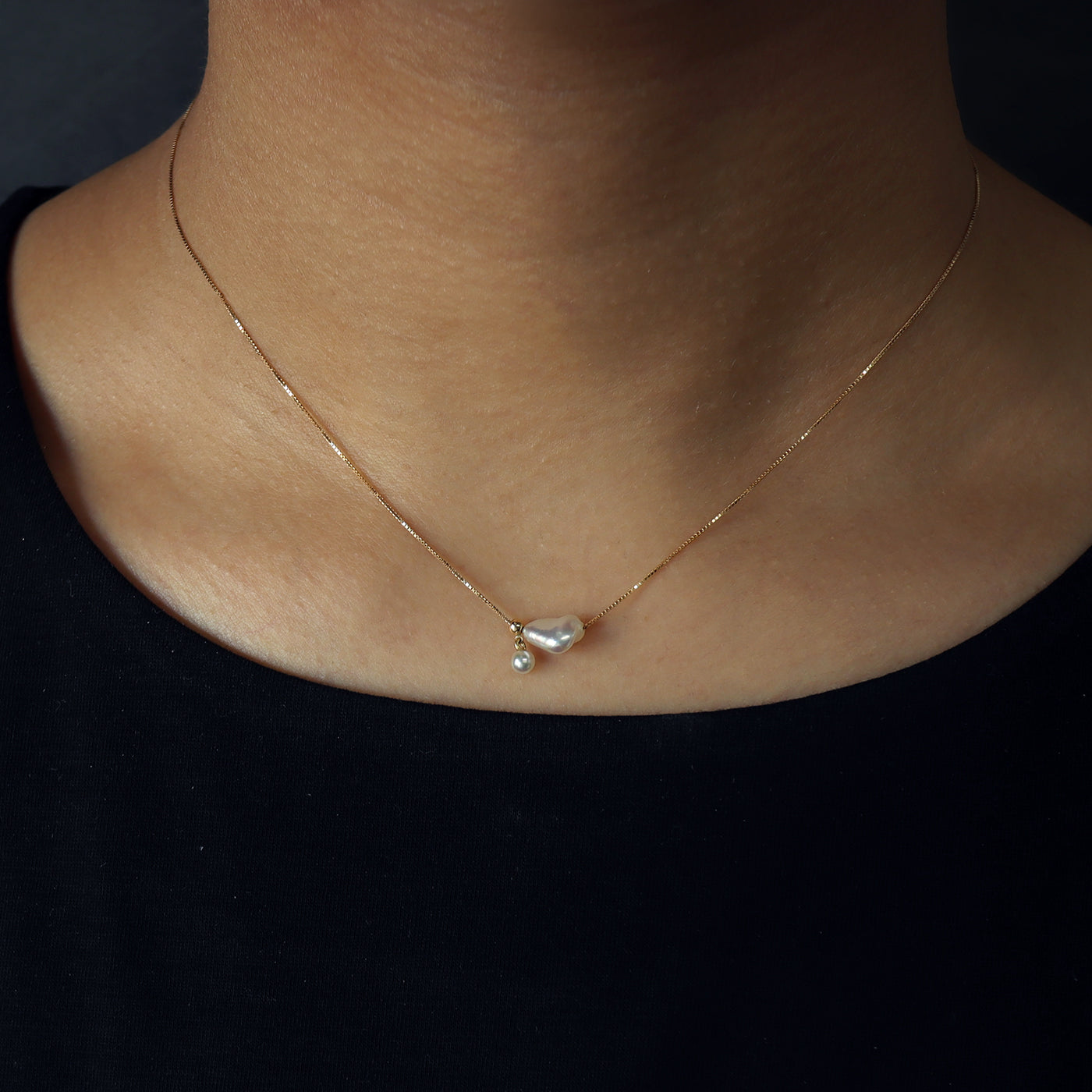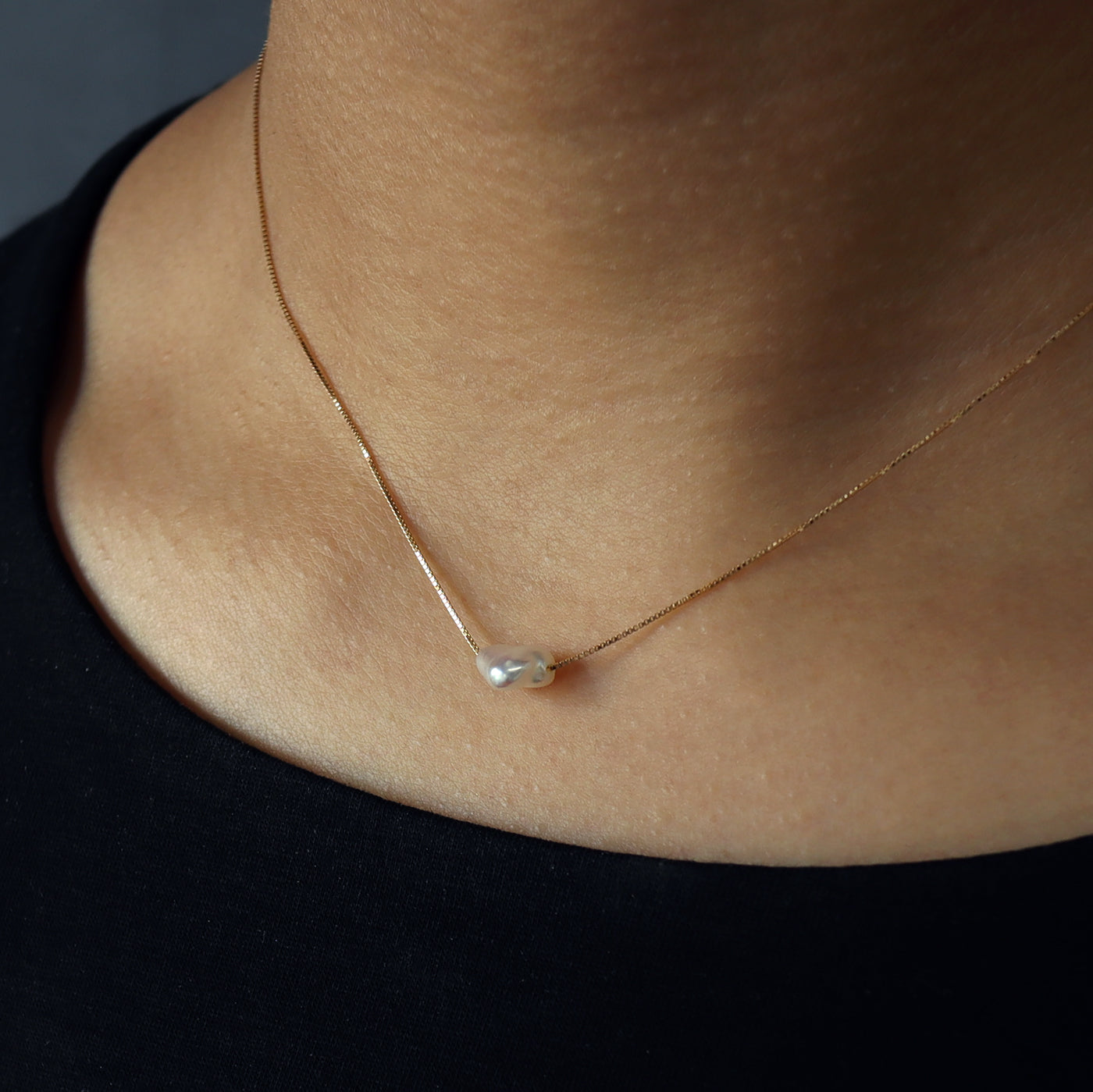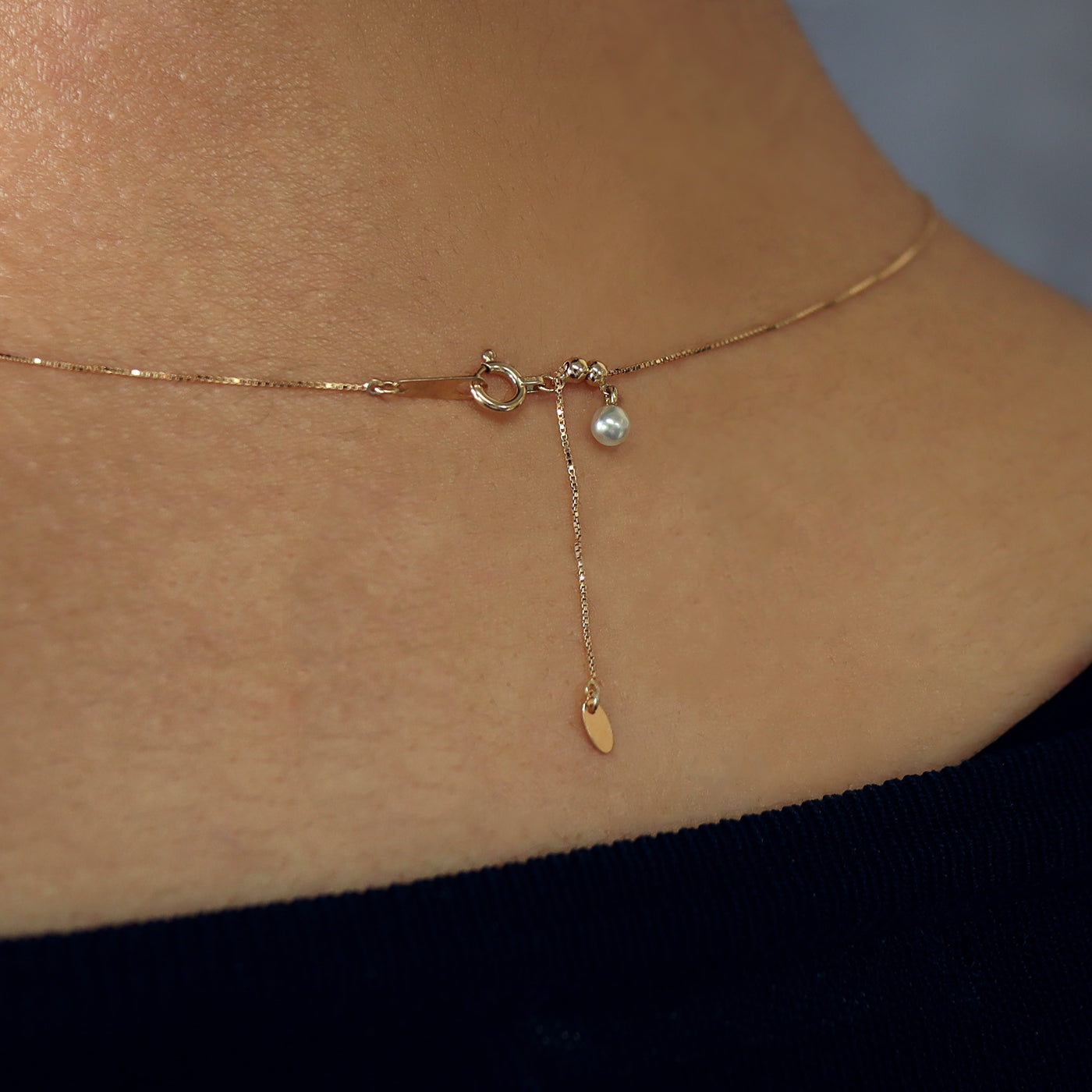 Wandering Pearl Chain Necklace - Akoya Keshi #B
We have created a new chain necklace that allows you to move the pearl attached to the slide ball up and down to any position you like.
This time, the first proposal, we made a beautiful Akoya Keshi using a large 6.5mm and small 3.5mm lid grain.
You can choose from two different shapes, #A and #B.
The Akoya Keshi used was made by the same Tsushima farmer as "Umihotaru", and it is a pearl with a very nice luster and color.

The chain uses an 18K gold Venetian chain with a slider up to 45 cm.
The 18-karat gold ball with a 3.5mm Keshi has silicon built-in, so it is interesting to place it right next to the center Large Keshi, place it a little away, or move it to the back near the fastener. Isn't it?

* What is Keshi Pearl?
A Keshi pearl is a non-nucleated pearl that is accidentally created when fine sand particles enter the shell during the cultivation process.
However, most of these pearls have blemishes on the surface, and it is rare to find a beautiful pearl of good quality.
Please set the quality to 1080p from the settings screen.
MATERIAL Akoya Keshi Pearl / 18K Yellow Gold
PEARL SHAPEKeshi 
PEARL COLORwhite
* PearlThe appearance of is different depending on the viewing environment (location and light source). NotatedThe object color is only an approximate expression based on the recognition of sCenes.
PEARL SIZEAkoya Keshi Pearl: 6.5-7mm
Akoya Keshi Pearl: 3.5-4mm
* The size of the pearl may differ slightly depending on the measurement position.The size of Keshi Pearl is an approximate size measured by sieving.
| | Luster | Nacre | Blemishes |
| --- | --- | --- | --- |
| grade | A | A | A |
There are slight scratches on the pointed tip of the poppy, but they are not noticeable when worn.
* For details on pearl quality and gradeOur Pearls pagePlease confirm.
CHAIN DETAILChain type: Venetian
Chain material: 18K Yellow Gold
Chain thickness: 0.5mm
Chain length: up to 45 cm (with slider)

COUNTRY OF ORIGINJapan
* For those who wish to have gift wrappingClick herePlease add more to the cart.
*Each pearl sometimes has blemishes and flaws on the surface which actually indicate that a pearl is authentic. *For any enquiries and further information about our products, please do not hesitate to contact us before the purchase. *The pearls and jewelries on the image may slightly differ from their actual color, texture and design due to the display resolution on different devices.