SOLD OUT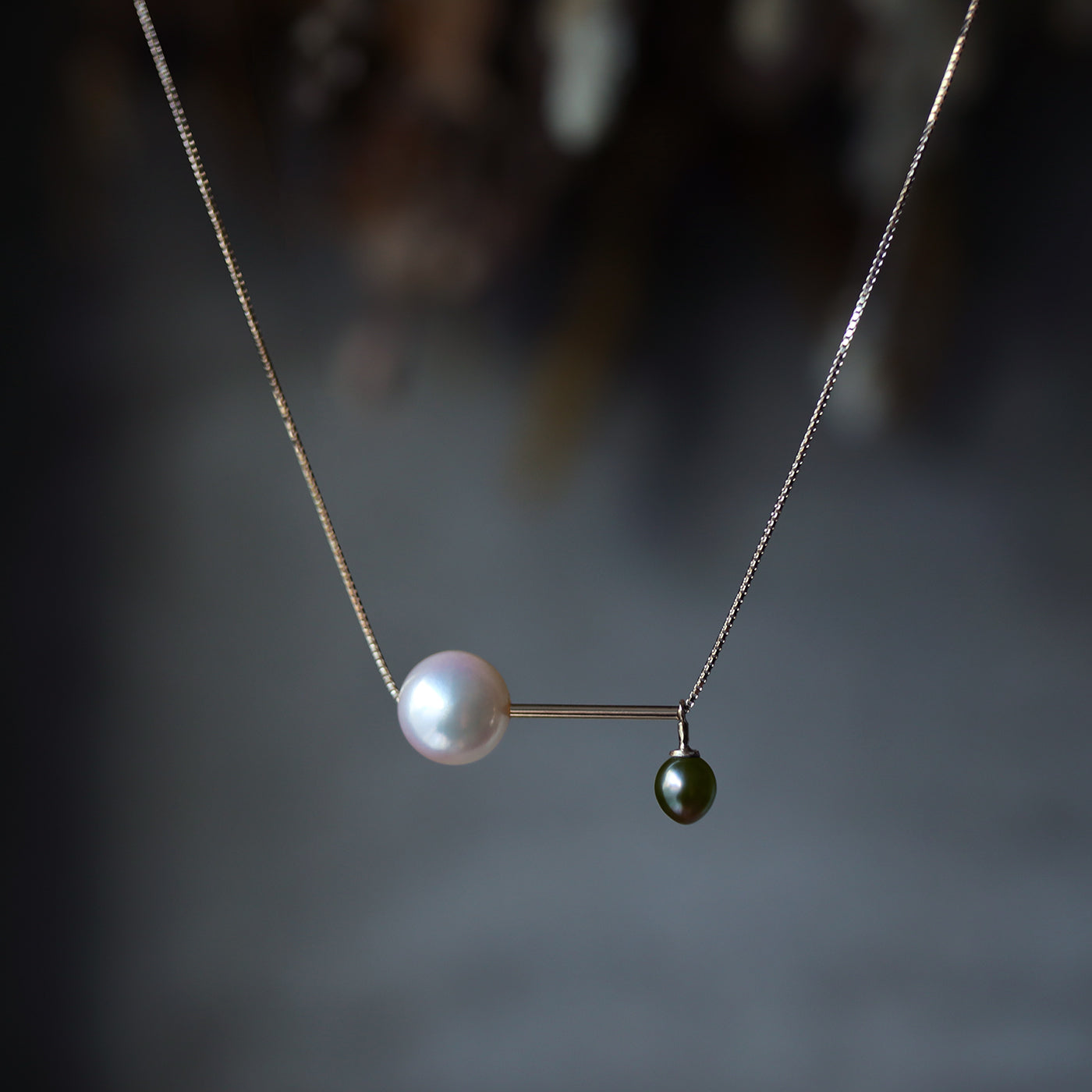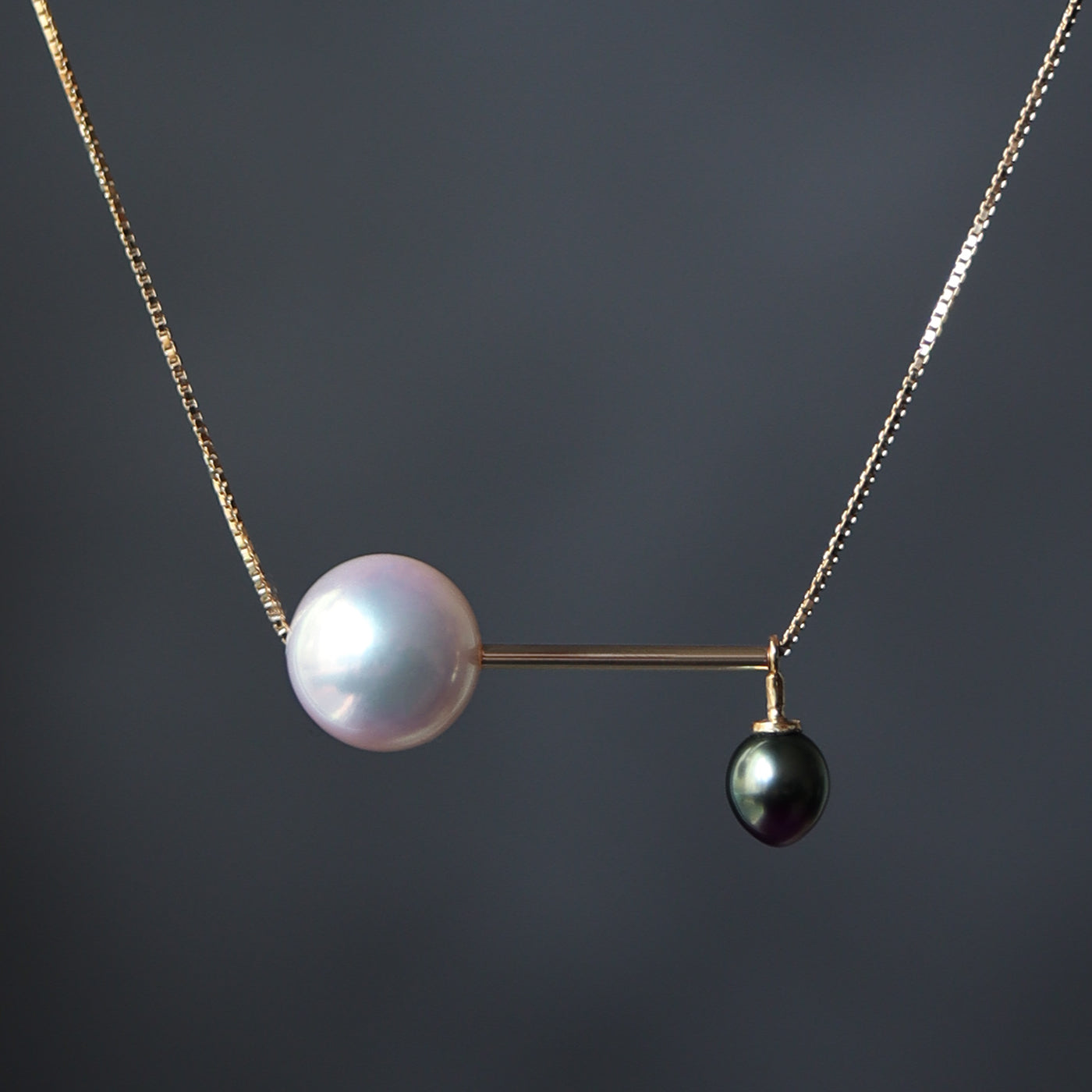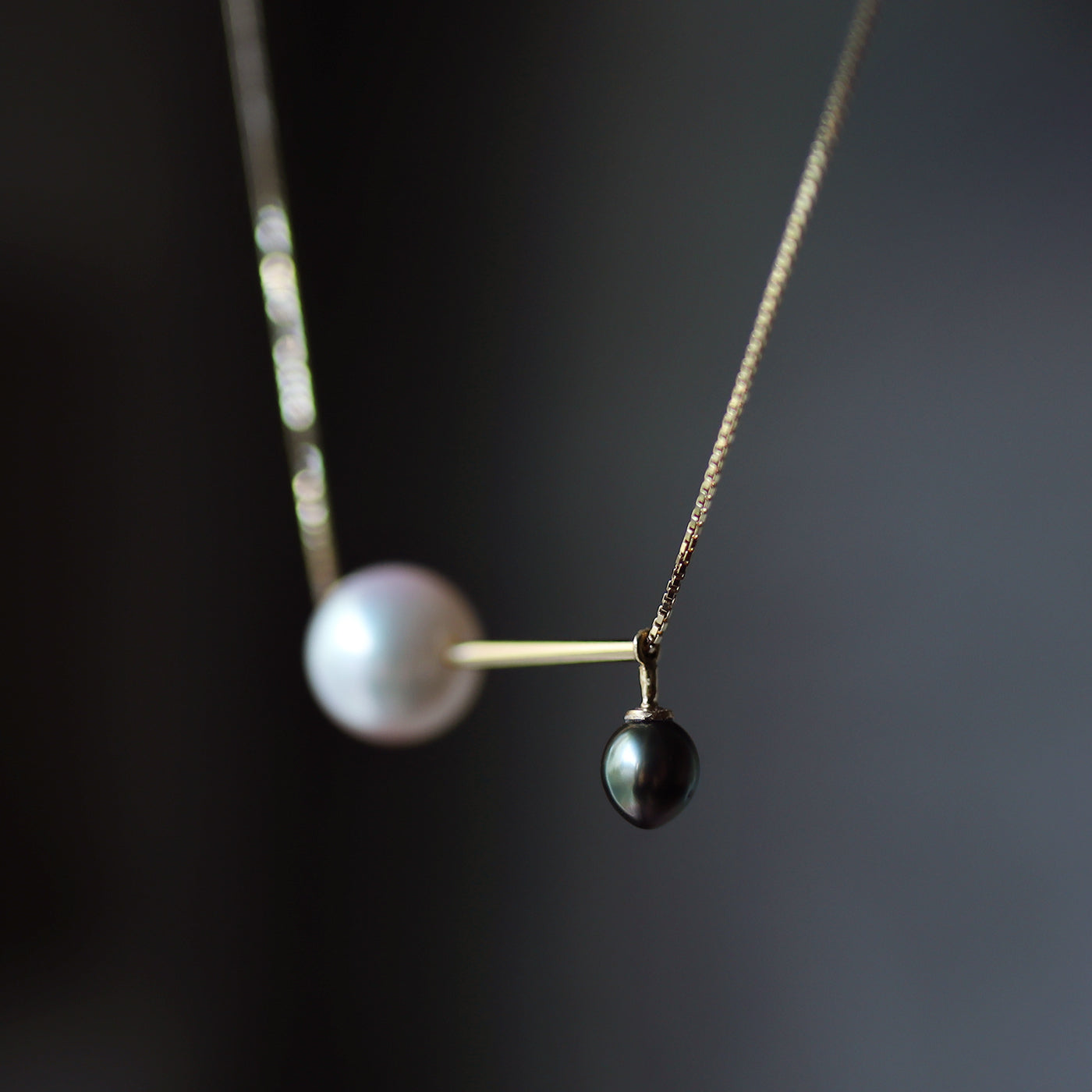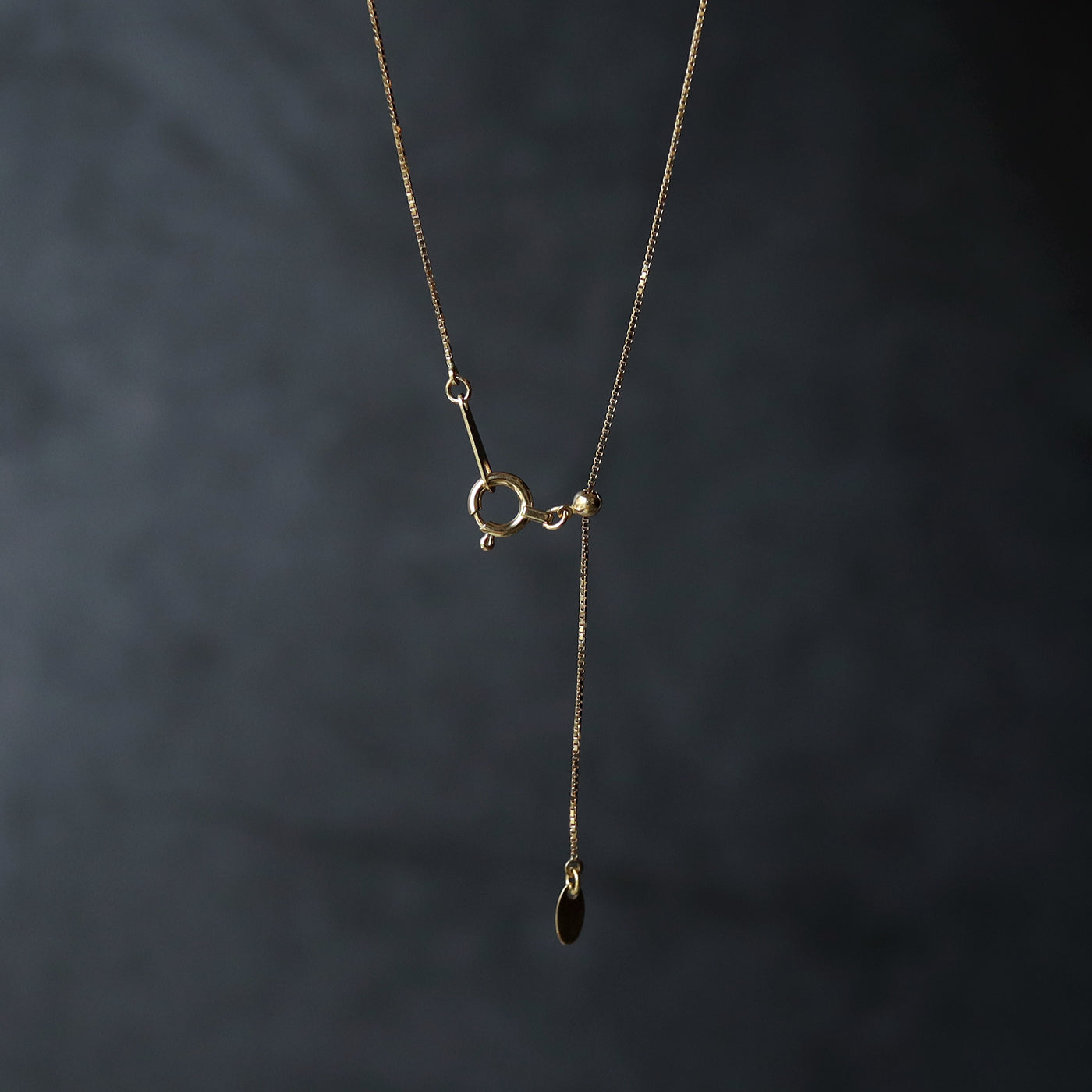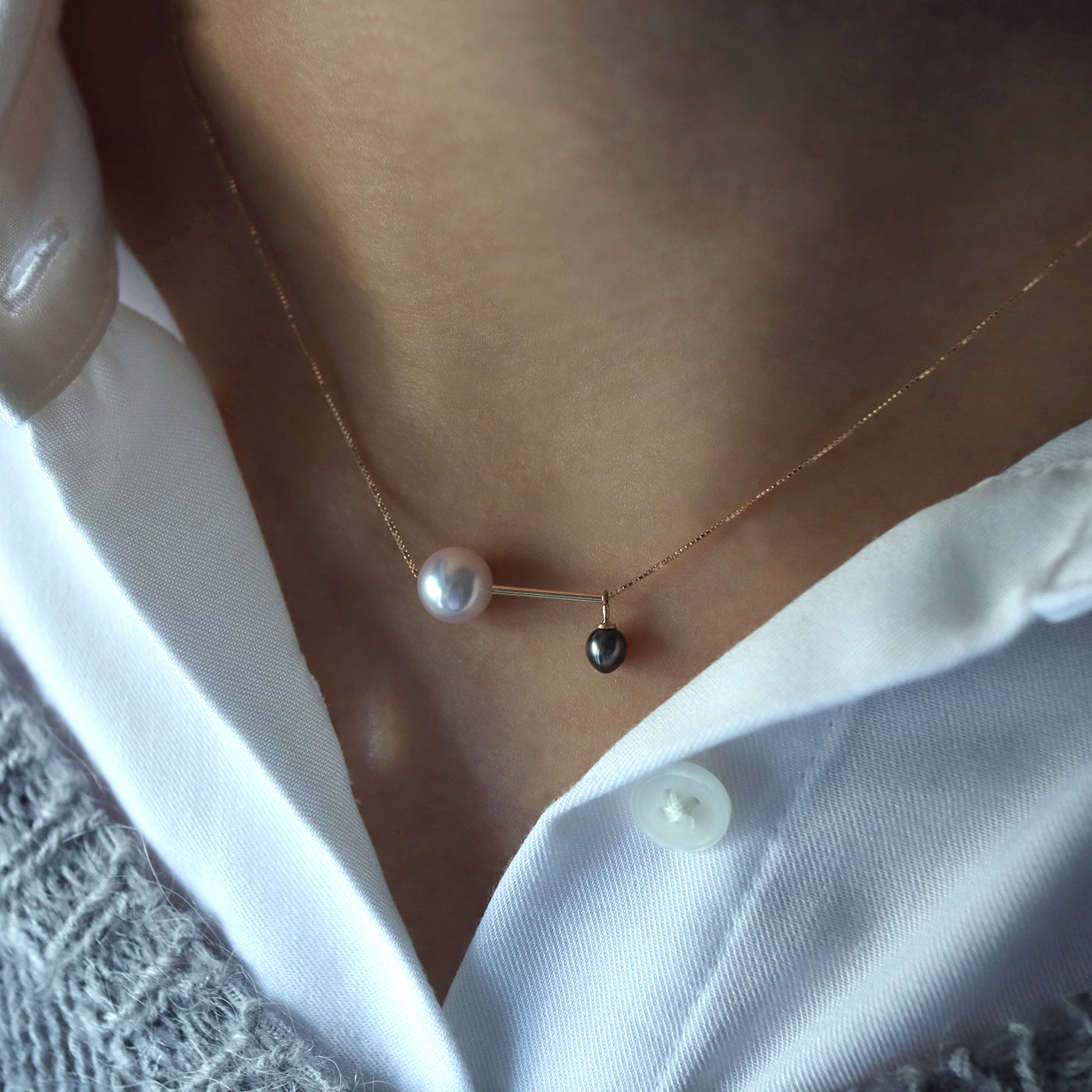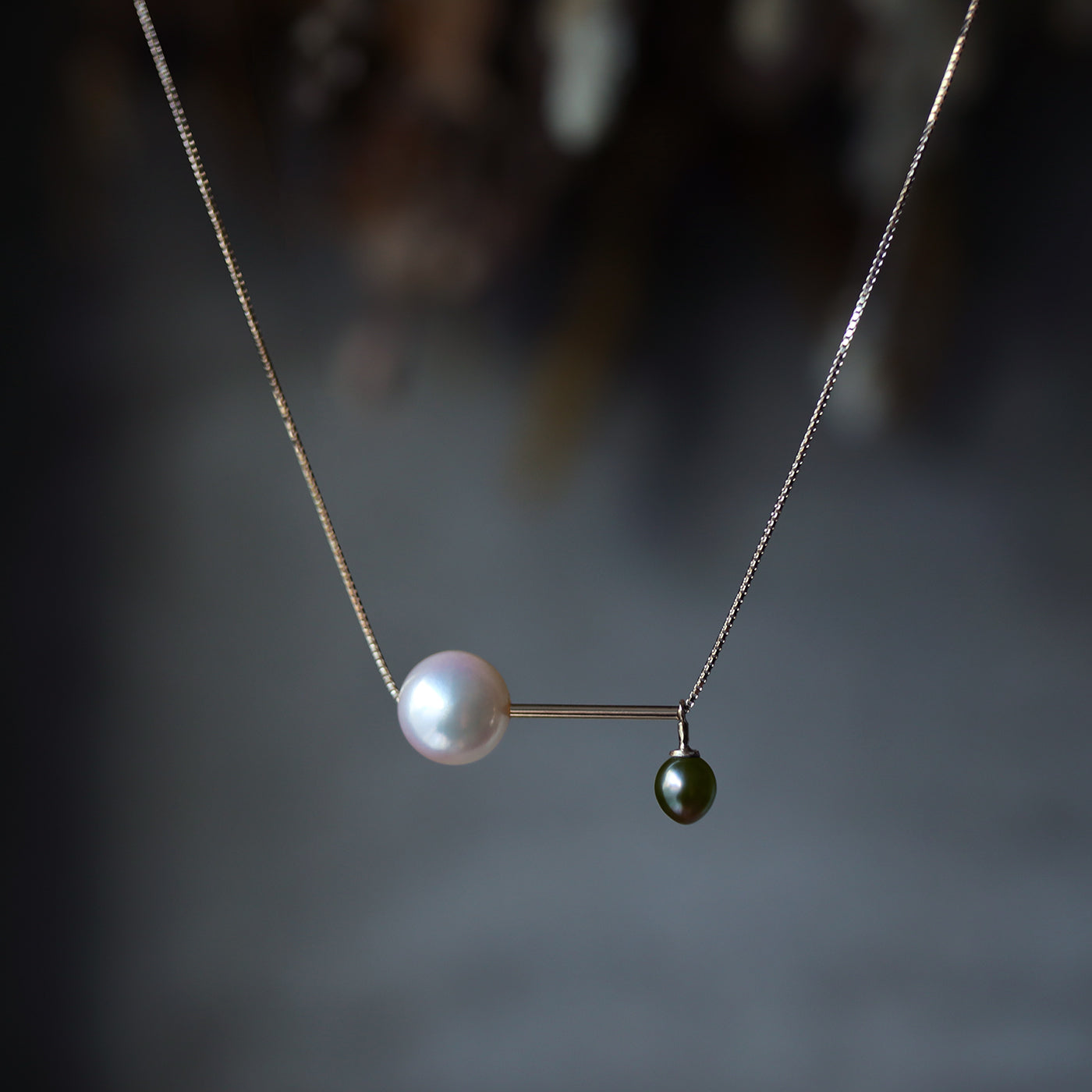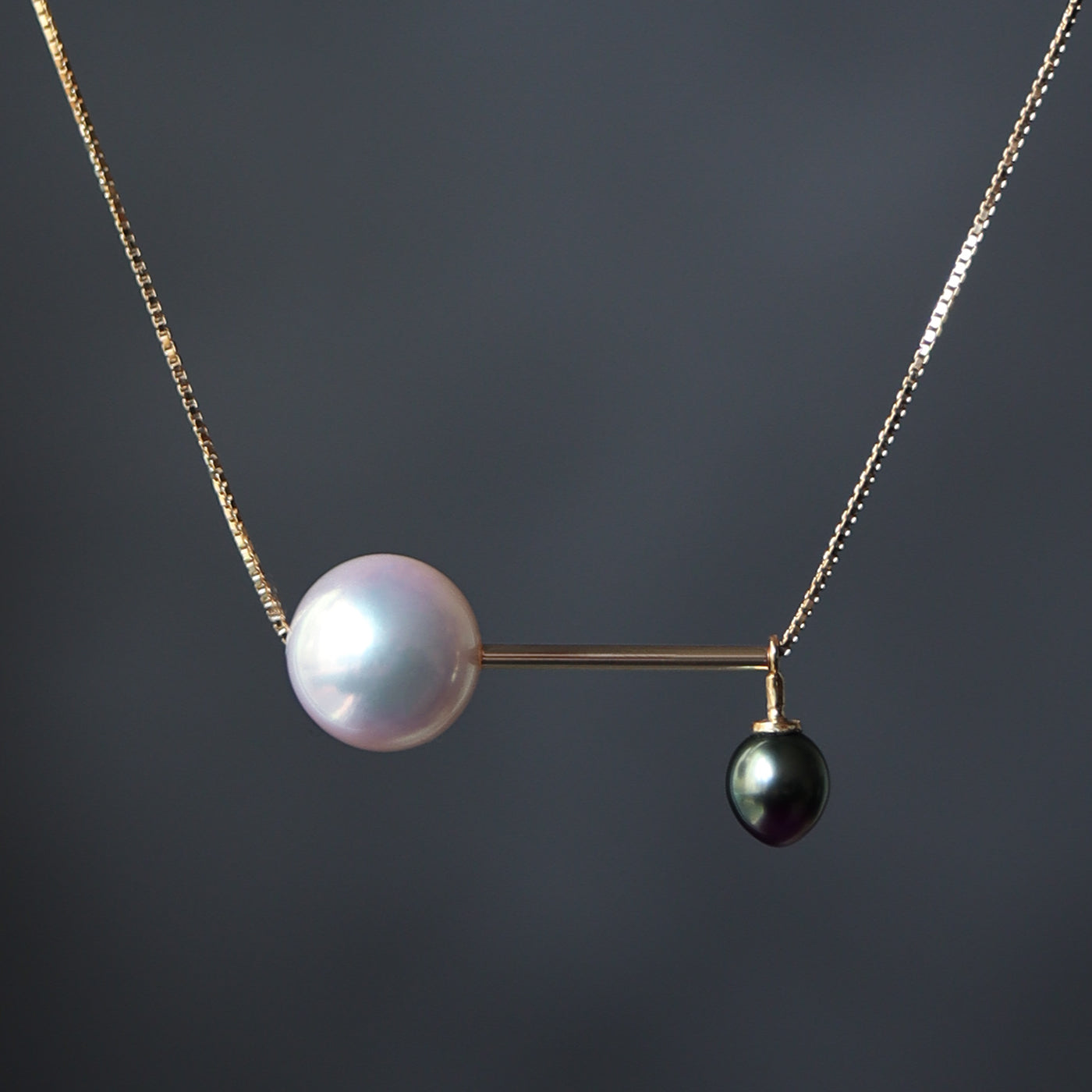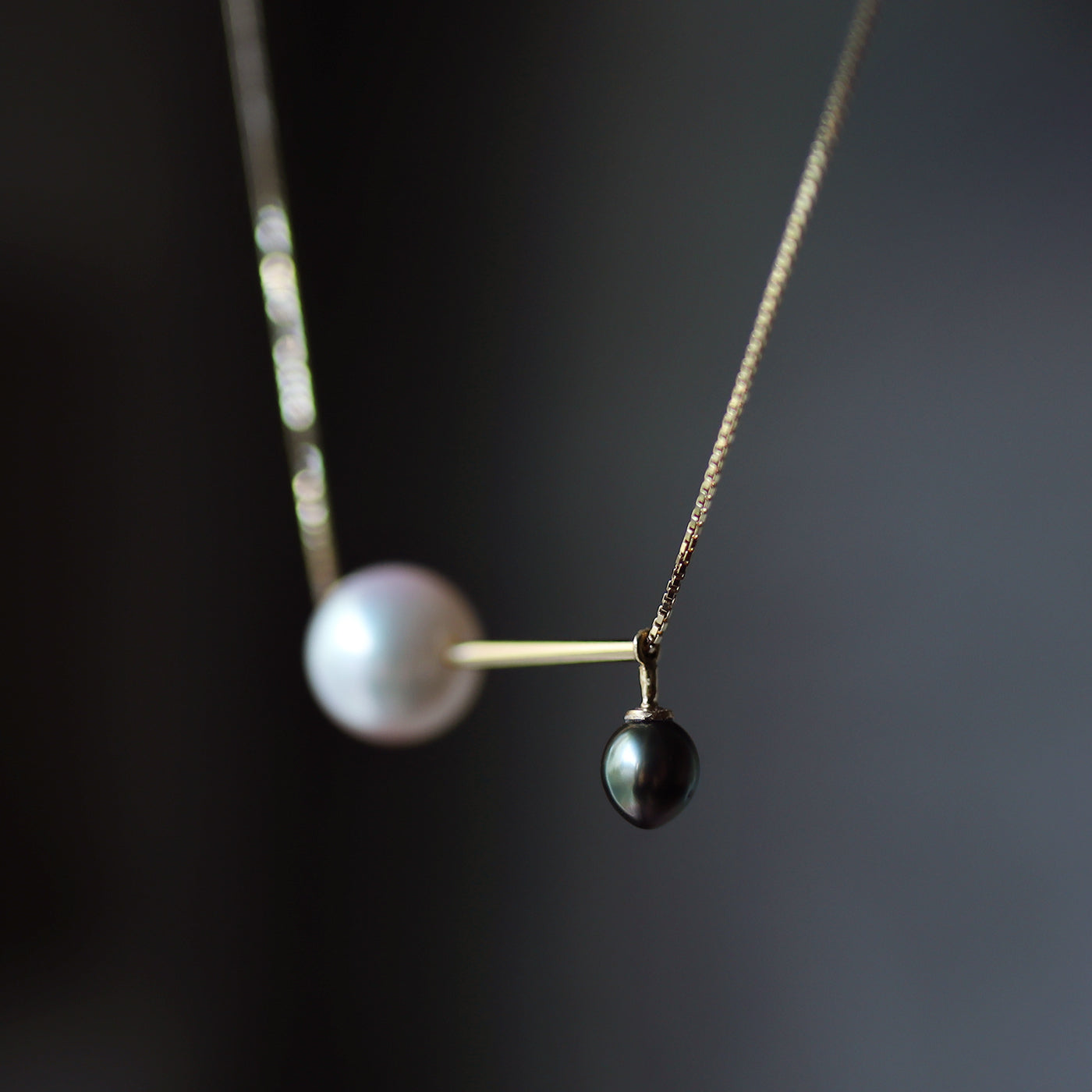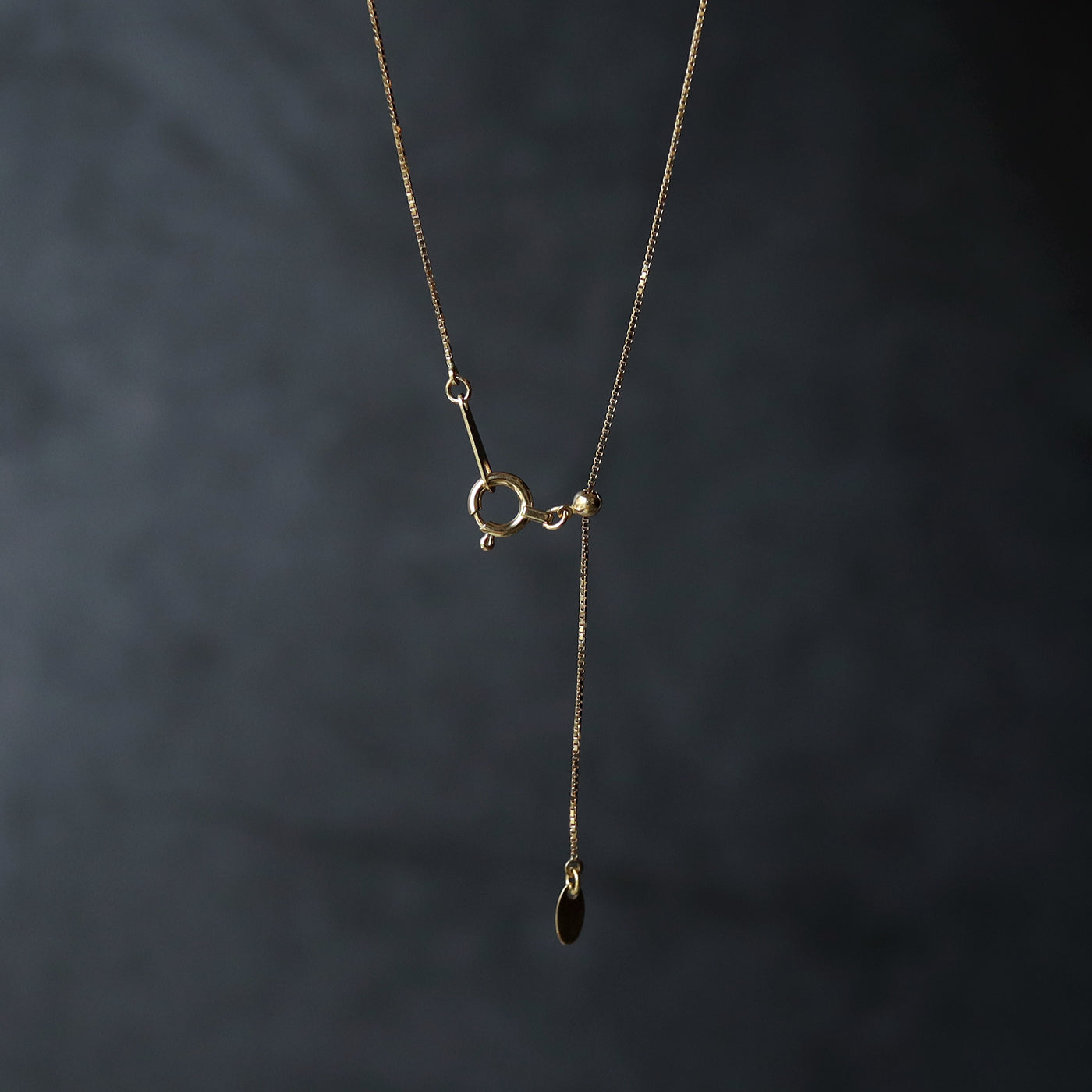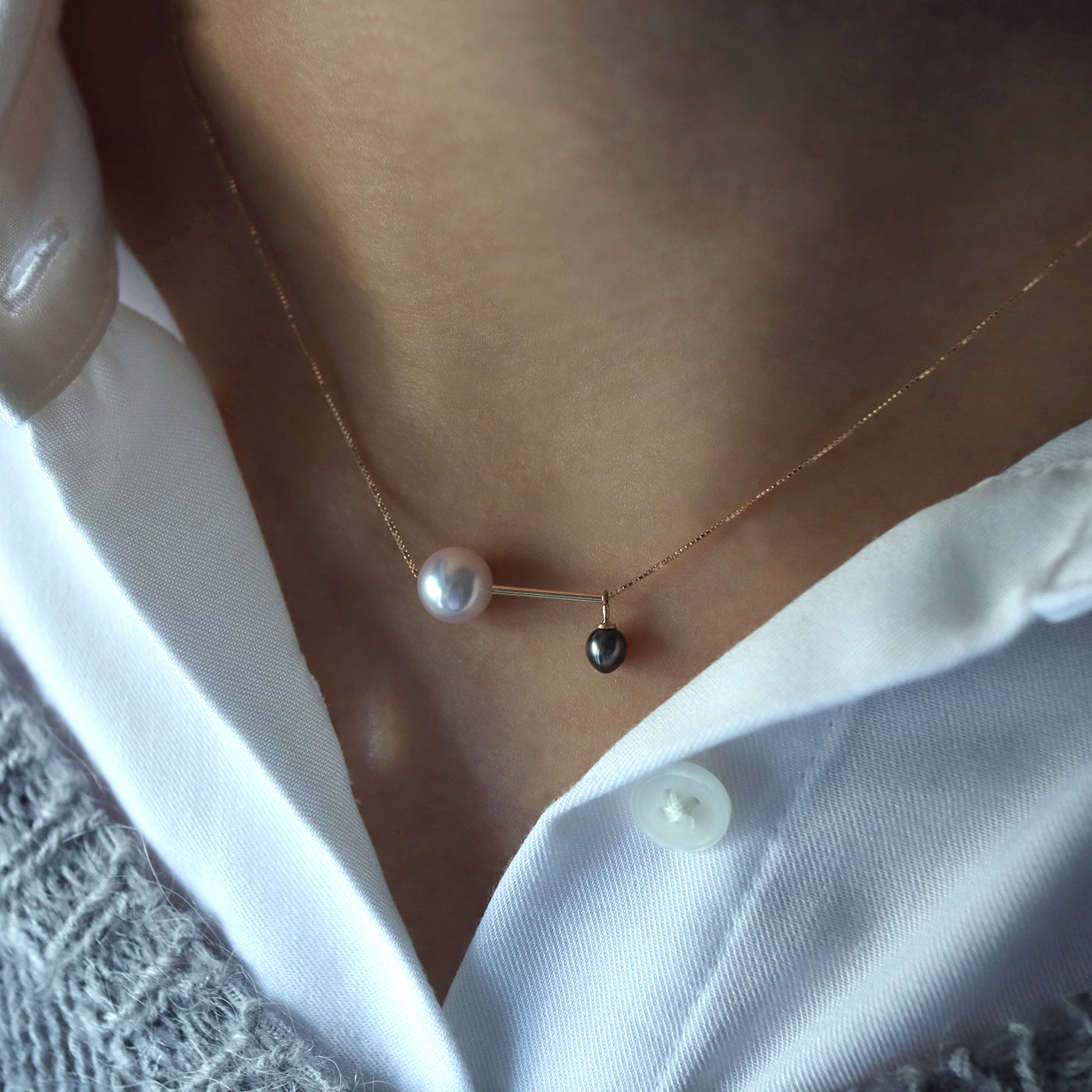 With Baby Necklace - Akoya & Tahitian Keshi
This is a lovely necklace with a small drop-shaped Tahitian Keshi dangling a bit next to a beautiful Akoya attached to a K18 bar.
The original charm part is designed to look like a branch between a round can and a saucer, making the pearl look like a fruit.

The stick part is cylindrical, and the chain can slide inside, so it can be worn without shifting the center even if the length of the chain is adjusted with the adjuster.
*What is a Keshi pearl?
A Keshi pearl is a pearl that is created accidentally during cultured pearl production.
In contrast to pearls that are created by the nacreous layer wrapping around a round nucleus, keshi pearls do not contain a nucleus, resulting in a unique shape.
However, most of these pearls have flaws such as surface defects, blemishes or protruding shapes, and not many of them are of beautiful quality.
*Please set the quality to 1080p from the settings screen of Youtube. If you have trouble viewing it, please slow down the playback speed.
MATERIALAkoya Pearl / Tahitian Keshi Pearl / 18K Yellow Gold
PEARL SHAPERound / Keshi
PEARL COLOR White / Dark Green
* The appearance of pearl differs depending on the viewing environment (location and light source). The object colors shown in the table are only approximate representations based on sCenes' recognition.
PEARL SIZE Akoyai: 7.9mm
Tahitian Keshi: apx.4mm
* The size of the pearls may be larger than indicated within a range of +0.5mm.
| | Luster | Nacre thickness | Blemishes |
| --- | --- | --- | --- |
| Grade | A | A | A |
There is a slight scratch on the tip of the pointed end of the keshi pearl, but it is not noticeable with wear.
*For more information about the quality and grade of pearls, please visit Our Pearls page.
LENGTHMaximum length 45cm (17.7inch)
COUNTRY OF ORIGINJapan
*If you would like to request gift wrapping, please click here to add it to your cart.
*Each pearl sometimes has blemishes and flaws on the surface which actually indicate that a pearl is authentic. *For any enquiries and further information about our products, please do not hesitate to contact us before the purchase. *The pearls and jewelries on the image may slightly differ from their actual color, texture and design due to the display resolution on different devices.